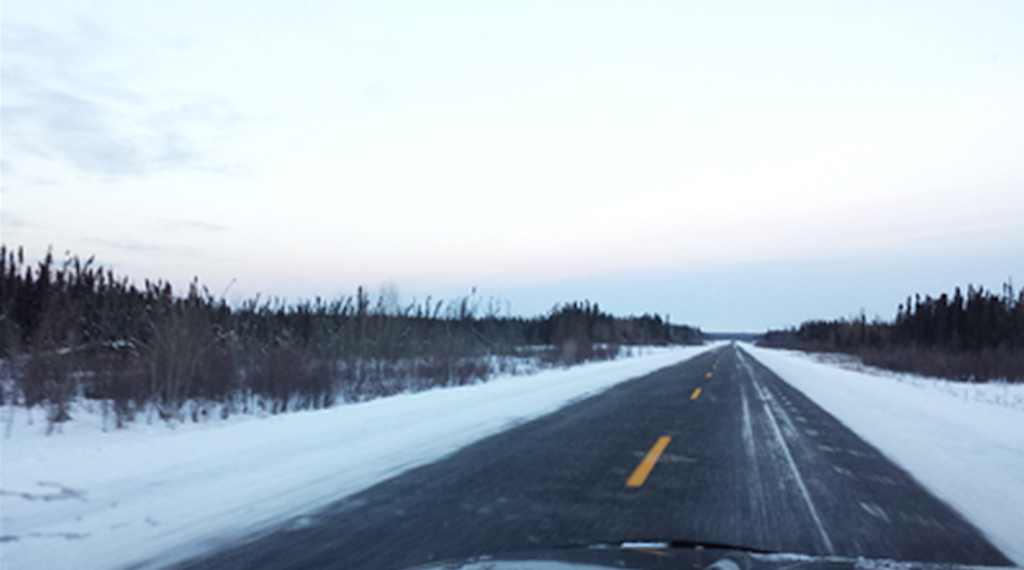 Last Sunday, on CBC The Sunday Edition, I heard Murray Sinclair the Chair of the Truth and Reconciliation Committee speak about the impact of residential schools on seven generations of Aboriginals in Canada.
As Michael Enright said in his opening remarks:
"There is no easy way of talking about this part of Canada's legacy"
Why should our story be easy?
In Clifford Cardinal's gripping and devastating play huff, a teenaged boy trying to make sense of the world named Wind, introduces a white teacher working on the reserve:
"You have to be a special kind of person to teach in the reserve school system. It helps if you're a saint. Or have some weird control issues and a terrible resume. May I present Miss Ratface from Milton, Ontario."
When I was a young stage manager, back in the eighties, the first touring gig I did was a feeling yes feeling no. We went up to Norway House north of the 53rd parallel in Manitoba. It was my first time that far north and on a reserve. As we drove, the plant life got closer to the ground and looked much more muscular. The poverty in 1987 at Norway House was incredible. Like I could not believe it. Or it was not to be believed.
While there we made friends with the teacher and his wife who were constructing a house from found lumber on the reserve. It was a cool project, unlike any other project happening up there, and it was far away from all the other houses. Separate. We were touring Manitoba with a show about sexual abuse and we had a very strong talk back mechanism whereby students who felt they needed to share could find one of us within set times following the show; we were trained in what to do.
At Norway House, where time as I understood it stood still, it was surreal. Like we were Martians with "training" who were landing with our strange tidings from a completely different planet. While helping the teacher build his house, I was carrying a very heavy piece of timber and I stepped directly down onto a nail that went directly up into my foot. It was not easy to withdraw the nail. It was an ugly business and I immediately turned into a hop a long character. A hop a long character in a lot of pain.
The next day as we headed toward the school with our show and our training, the kids levelled me with theirs. They mocked my pain as I tried to walk, and they mimicked me with absolute and gleeful perfection. I was trying so hard not to show my suffering, so I was outraged by the fun they were having at my expense. My early Ms. Ratface indoctrination was working perfectly. We were from different worlds. Clearly we were from different stories. No one laughs at another's pain, do they?
Last Sunday on CBC, Murray Sinclair was speaking to the facts. In 1907 in Dr. Bryce's report to Parliament estimated that at residential schools up to 42% of students did not survive. They died. 42%. Can you think of any school in the world today that would be able to "absorb" this kind of atrocity and still continue? I can't. And that was 1907. The report was put away and Bryce was fired. The Residential School System began in 1840 continued until 1996.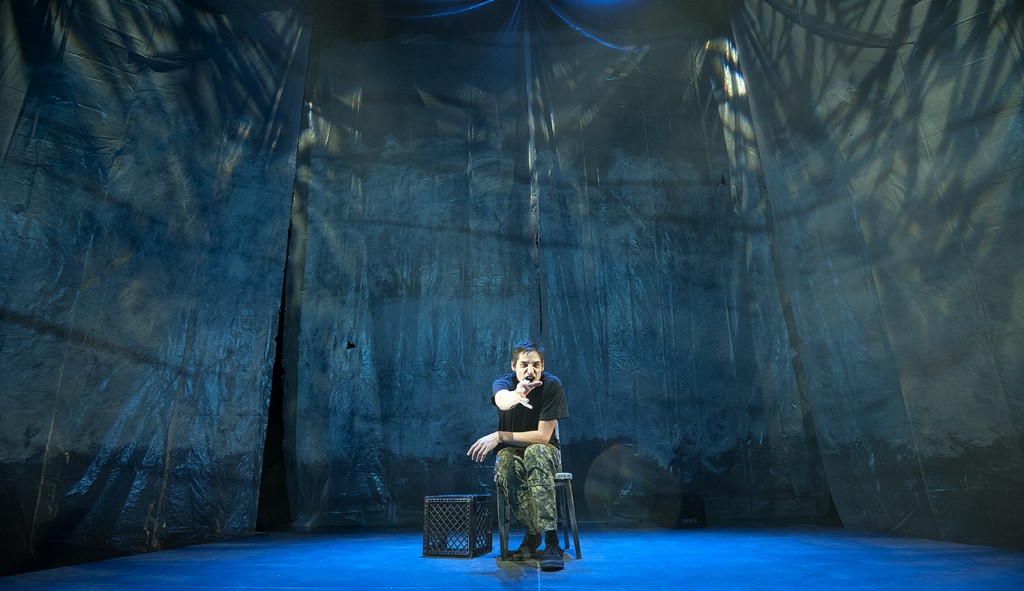 After huff opened at The National Arts Centrewe received, and continue to receive, feedback and questions from our audiences. Many people have asked us what they can do. We realized we had missed an opportunity to have a talk back on opening night. We are having them every other night. We realized that we missed an opportunity to include a member of the local aboriginal community to participate with us in out post show talkbacks. We realized that we approached huff as a show. Which it is! After all we put an advisory warning on it – the only one in our season – we set up post show talkbacks, but after all of that, we thought we were done. But we misunderstood that some shows peel back the skin with such ferocity that a prayer is wished for.
Of course we are only just beginning. Since opening, we have been grappling with how to both prepare and help our audiences deal with the issues raised in the show. It is a staggering and deeply disturbing and truly fantastic piece of theatre. I have often heard playwright and director Yvette Nolan refer to "powerful medicine" when referring to theatrical events. I believe there is tremendous power in this work and I also believe there is tremendous medicine, but our own personal paths will dictate whether it is the medicine or the power that speaks louder in our ears.
As Murray Sinclair said last Sunday: this is not an Aboriginal Problem this is a Canadian Problem.
huff shines light on all manner of suffering and gives me the opportunity to reflect on how I can change what I do and how I think. I can make a new story or I can acknowledge that that there exists, already, a rich and difficult tale that needs to be known. It is called OurStory: A story of Canada. To quote actor and playwright Jani Lauzon, OurStory is: "so inclusive so as not to exclude anybody".
OurStory has horrible parts. But it also has triumphant ones. In OurStory we all failed to kill the Indian in the child. But there is so much story-telling work to do. OurStory is the place where kids laughing at me on the reserve can be filled with joy  – so long as I understand that I am on a reserve in the first place because my forebears refused to share a story, refused to transform History, into OurStory.
Comments
comments