Performance Mandate
SpiderWebShow.ca is the first and only nationally-driven performing arts website of its kind in Canada. It is a practice-based network where cultural change is captured and examined.
SpiderWebShow began as a dramaturgical inquiry. The question that led the charge was straight up and complex:
What defines Canadian Theatre now?
SpiderWebShow is a collaborative production driven by its Makers. Subscribe to our biweekly newsletter here. 
Board of Directors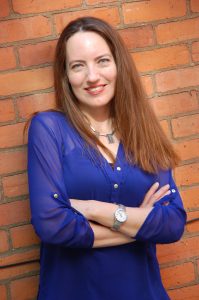 Bridget MacIntosh has held senior cultural policy and programming management positions with the cities of Toronto, Mississauga and Hamilton with portfolios spanning arts, events, public art and cultural planning. Notable accomplishments include the creation of the City of Hamilton's Events Office where she led the design and delivery of numerous city-wide celebrations and extensive community engagement to develop a support system to facilitate 400+ annual creative placemaking, community and tourism events.
As a Cultural Strategist, her consultancy work includes piloting Mass Culture's Digital Gatherings to bring together Canadian cultural practitioners to discuss sectoral issues; leading Toronto-based art in public space activation and research in partnership with Art of Festivals; management work with major events such as Nuit Blanche (Toronto), cultural planning/program development work for the City of Brampton, City of Barrie and Town of Milton and presenting CAPACOA's Diversity & Drivers of Arts Attendance research and navigation for their Linked Digital Future project to foster digital collaboration and readiness in the performing arts sector.
As a passionate arts advocate, Bridget's has contributed to numerous committees and boards with organizations such as the Canadian Arts Coalition; Project for Public Spaces Placemaking Leadership Council, Mass Culture, Festivals and Events Ontario and the Toronto Alliance for the Performing Arts.
She has shared her award-winning expertise and experiences as a frequent guest speaker at numerous conferences, educational institutions, and mentorship programs. She has been named a Top 40 Under 40 Hamilton Business Leader, a NextCity Vanguard Fellow, is a member the Creative City Network of Canada and a Toronto Arts Council / Banff Centre for Arts and Creativity Cultural Leaders Lab Fellow.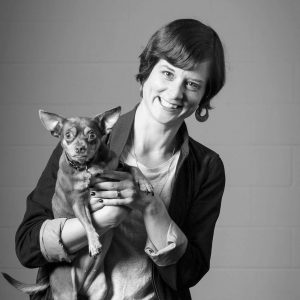 Kirsty Munro is an arts administrator and producer who moved to Vancouver in 2002 from Ottawa by way of Montreal. Kirsty began her career as a box office manager, stage manager, FOH Manager, grant writer and occasional translator, and spent four years as Operations Coordinator for Rumble Theatre. She then took on the role of Assembly Associate Producer for the PuSh International Performing Arts Festival 2008 and the Industry Series Associate Producer for the Magnetic North Theatre Festival 2008. More recently, Kirsty was Managing Director and Tour Producer for Neworld Theatre from 2008 until 2015 and Interim Managing Producer at Electric Company Theatre from 2016 to 2017. She is currently Associate Presenting Manager at the Chan Centre for the Performing Arts at UBC.  Kirsty is a graduate of McGill University and Capilano University's Arts and Entertainment Management Program.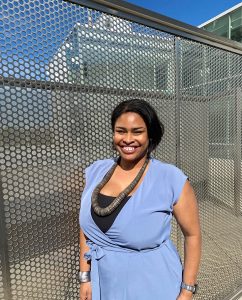 Allison Yearwood is an alumni of the University of Winnipeg, with a political science and business administration degree, and brings a fresh focus to the business of arts administration. Allison returns to her hometown, Winnipeg, from the Banff Centre, where she was Program Manager at the Indigenous Arts Department. Previously, Allison served as Art and Business Manager at Yamaji Art, an Aboriginal art centre in Australia, and was the General Manager of Collective of Black Artists in Toronto. Allison was the Programming and Events Coordinator at the Northern Life Museum & Cultural Centre in Fort Smith, North West Territories, and was the first non-Indigenous staff member at Urban Shaman Gallery in Winnipeg. Allison advocates for racialized and disenfranchised groups to decolonize institutions of power from the ground up. She is exceptionally skilled on issues of equity and a powerful and transformative voice for anti-racism action. Allison's institutional critique articulates the creation of safe spaces for underserved communities within the institution.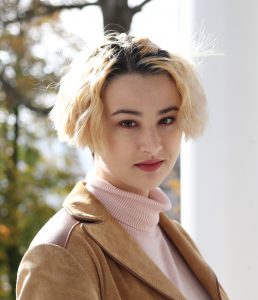 Tia Lunn is a theatre artist and poet living in Kingston, Ontario. She grew up in Thunder Bay's theatre scene, taking part in Superior Theatre Festival's 2017 season before moving to Kingston where she has since become involved in theatre and film around the community. Tia currently works for Queen's University in the DAN School of Drama & Music, assisting staff and faculty in the transition of performing arts education to online platforms.