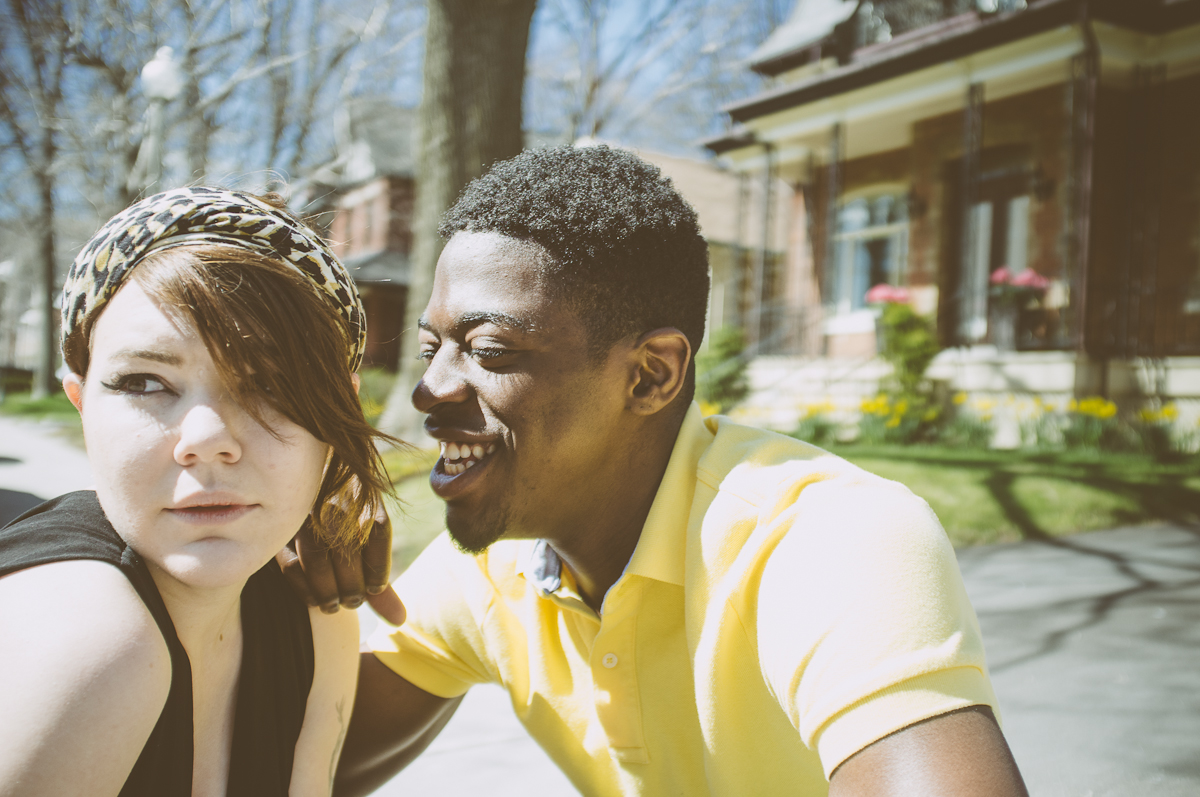 Play: Habitat || Playwright: Judith Thompson
Shoot: Westmountl || Models: Christian Atanga, Alexandra Herington
SPARKLE: What is the name of this street anyway? It's like something out of fucking Pleasantville.
RAINE: Mapleview Lanes…
SPARKLE: That's hilarious! MAPLEVIEW LANES!! AGHHHHH! I love it. I just LOVE those NAMES of any development built from the six-ties on. Like ahh "Fairfield Estates" or Winchester Woods or or Birchmeadow Crescent All EXCLUSIVE LIFESTYLE LIVING ExCLUDING the likes of US, right?
RAINE: Sparkle. You changed the subject.
SPARKLE: I know, let's colour our hair.
RAINE: SPARKLE. Come on. Let's do it. Let's find out the truth about the money, don't you want to know if he's ripping us off?
SPARKLE: I LOVE the man, Raine, you don't seem to understand… I mean for me we're living LUXURY I mean compared to what I grew up with? HAH! When Carla would like cook something in the oven? Like a frozen pizza? You could hear the cockroaches exploding there was mice shit all over the counter every morning the toilet never worked, it was city housing, right? There was no heat there were holes in the wall; Dad used to drag my mother by the hair and put her hand on the burner sometimes he got so bad we would all hide up on the roof? The five of us he never thought to look there and we would be there huddled under blankets it was really fun actually one night the Social Worker Karen walked in? And then we all got removed and Carla wept. She sat on the roof and wept I will never forget the sight of her…
RAINE: Oh Sparkle, that's awful-
SPARKLE: Would be if it were true, huh?
Habitat was first co-produced by the Canadian Stage Company and the Royal Exchange Theatre at the Bluma Apple Theatre in Septembre 2001.
Comments
comments