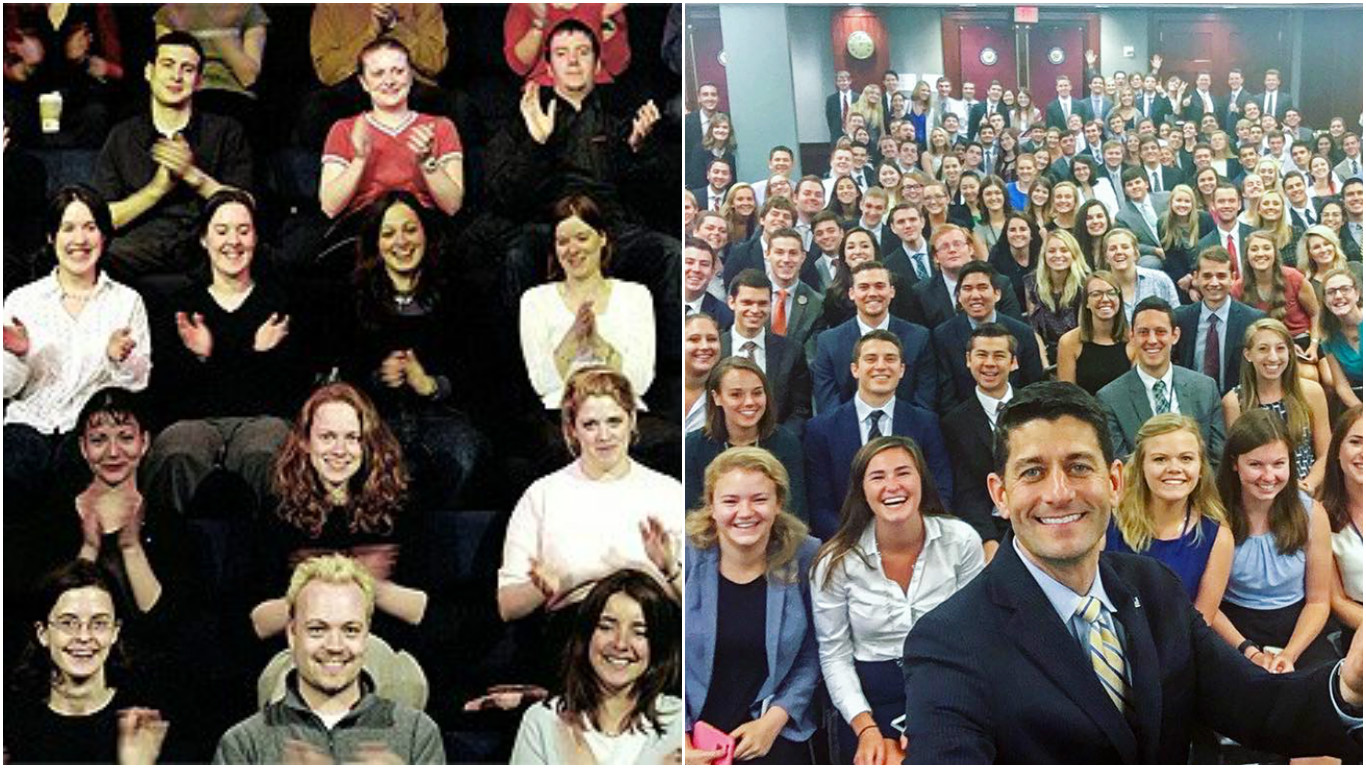 The election of Donald Trump is a confusing and chaotic time to be a culturally-engaged progressive Canadian. Given a dizzying array of off-the-cuff remarks about climate change, 'Gina, nuclear weapons, Islam, women's rights, the United Nations and reality TV ratings – it is a reasonable response to stimuli to bury one's head in the sand. The US is a foreign country after all.
Long before Trump was elected, American politics has been our own form of reality TV. What has changed is how authoritarian tendencies have been activated in American society. All of a sudden this reality show is getting a little too real. That white culture is supreme in the US – and Canada for that matter, is a point of fact. One might even think of white culture as trump if life were game of Euchre. That this superiority complex is core to the rise of authoritarianism has been established in clear studies linking authoritarian impulses in society to racially divisive narratives. It's simply impossible to imagine a non white-centric Trump win.
Given this, in my own artistic practice I'm trying to think hard about how not to perpetuate a narrative that empowers the same trend. As a straight white male settler Canadian, occupying positions of power, it seem incumbent upon me to be part of sorting this out, if for no other reason than I don't want Prime Minister Kevin O'Leary to be on me. But there are other good reasons, like I'm pretty sure the Rebel Alliance are the Good Guys in Star Wars, and I'm generally passionate about social justice and this is where the struggle is headed.
At its most-basic level, I think it comes down to this:
If you create work for or in a cultural institution that doesn't try to disrupt the narrative of white supremacy, you're participating in creating conditions for the rise of the alt-fascists.
To be explicit about this, one does not need to identify as a racist or fascist to help create the given circumstances required for white supremacy to thrive. All one has to do is nothing.
What is required to transform our cultural institutions are sometimes uncomfortable changes to our artistic practice. So much of what we create is relationship-driven. So many of our relationships are with other similar people we have worked with before. Fighting white supremacy in Canadian culture begins with forging new relationships and working with new people. This is a risk. It doesn't always turn out well, and so sometimes, when the alternative is so much more comfortable, it is avoided.
It also means adjusting our own internal barometers of merit. The most subjective word in the statement: "I just want the artist who is best for the part/position" is the word "best". What does "best" mean in the context of the supremacy of a culture that empowers LePen, Farage, and Trump? It also probably means changing our own definition of leadership. Is a leader someone who has the most speaking opportunities, or is a leader someone who uses an invitation as an opportunity to find a new voice to be heard?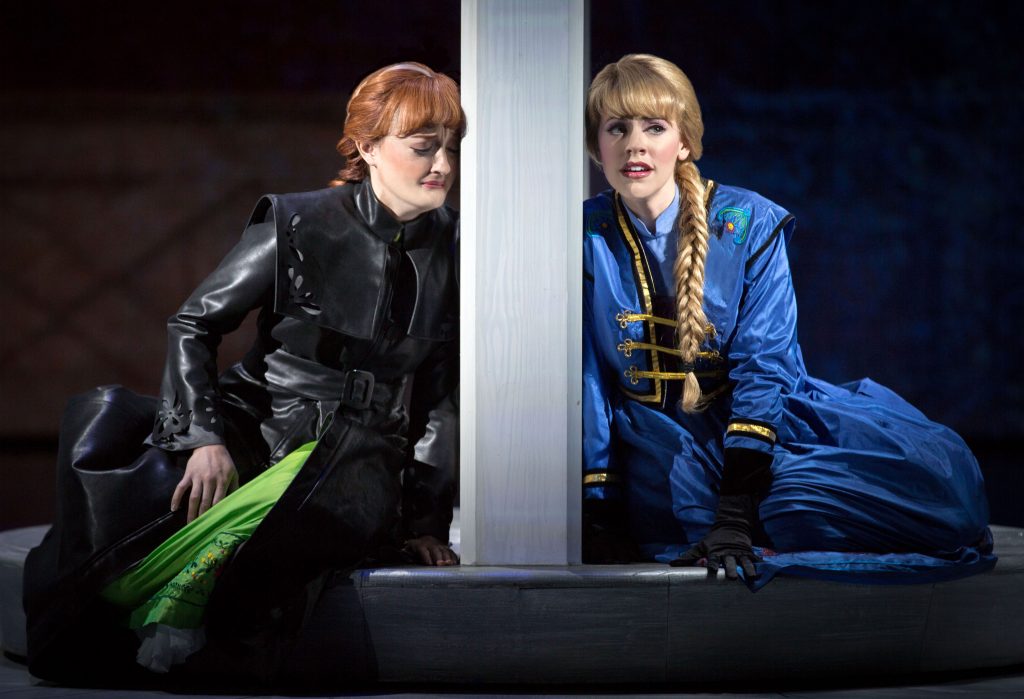 When Liesl Tommy (who recently became the first woman of colour to be nominated for a Tony Award as a director) directed the stage version of the children's movie Frozen for Disney, she cast a black actress as Elsa. The character of Elsa has already been experienced as a white character by approximately 1 trillion children and their parents ON REPEAT. In an interview with the Associated Press she described the experience:
"Disney is very strict about its character representation, but when you walk through the park and you see all of those different little children — no matter what their race is — wearing a little princess costume, you can see it doesn't matter to them," she said. "And so I felt like it shouldn't matter to us."
Tommy goes on to describe emotional reactions to the performance from the stage crew, after Disney finally agreed on the casting, "They knew they were witnessing history, […] the intensity of their support was very powerful. I realized that people really need ways to feel like they're on the right side of things."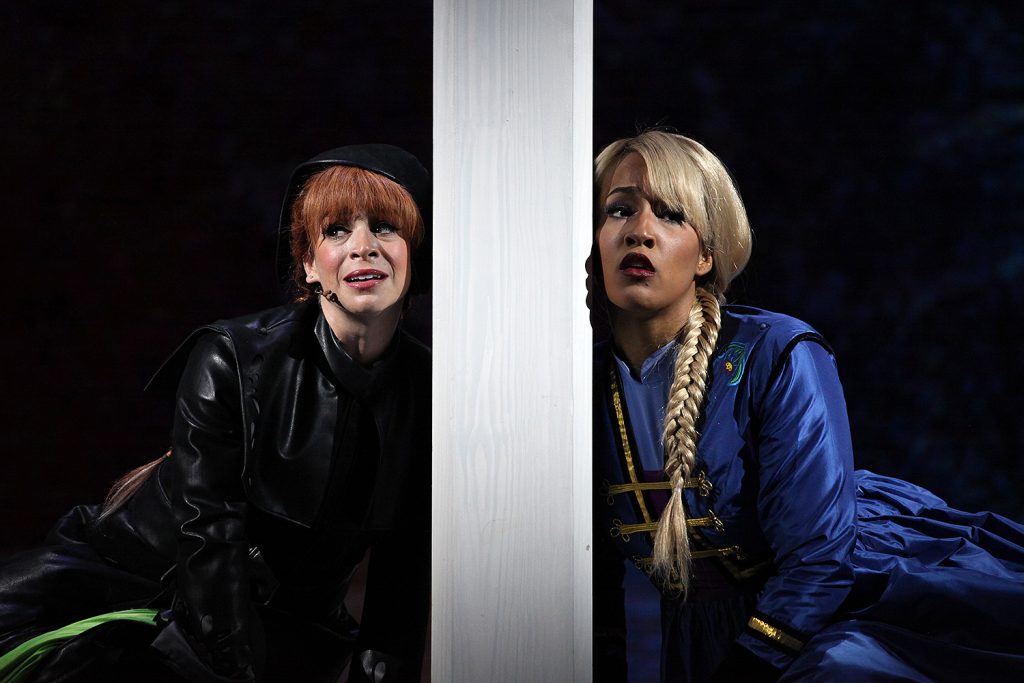 On January 15, Generator (where I will be Executive Director for one more week) is pairing with the Toronto Fringe at The Next Stage Festival to hold a Urgent Exchange discussion at Theatre Passe Muraille called "The White Guy Shuffle" centred on the game of musical chairs that has seen white males dominating artistic leadership positions in Canadian Theatre.
In the past year, seven major theatres companies have hired a new Artistic Director, in each case a white guy. In many cases the successful candidate moved from a different Artistic Director position at another major theatre. It's hard to deny which culture is supreme in our medium currently.
I don't begrudge any of the candidates that were hired for their jobs. It would be pretty hypocritical of me if I did, because the day after this event I begin full-time as Artistic Director of SpiderWebShow Performance. Which I think is what's prompted me to write this. Statistically, I am also part of this culture perpetuating the conditions for oppression – but I am determined to be more than a statistic.
If nothing else, what I can do is not be overly-sensitive about being part of these conversations. If this cultural dynamic of white supremacy is key to how awful political leadership is gaining power, we have to be able to talk about it without worrying whose knickers are being tied in a knot. After all, white fragility would be a terrible excuse for why fascists took over the nation state.
Personally, I want to be part of positive change. History asks hard questions of people who are creators and artists in a time like this, and I hope I can make new friends and play a positive role. I can challenge the way I make decisions, the conversations I have, and the people I collaborate with. It will take everyone, not just equity-seeking groups, to create the given circumstances for a different culture and narrative that will make inclusive leaders Supreme.
THE WHITE GUY SHUFFLE: CHANGING HIRING PRACTICES IN CANADIAN THEATRE
Sunday Jan 15th 2:00pm-3:30pm
Theatre Passe Muraille, 16 Ryerson Ave
How can we influence boards and hiring committees to change homogenous hiring practices? Come participate in a community conversation that will examine the mechanics of how these decisions are made and strategize how the community can be of influence. 
Some background reading:
Comments
comments