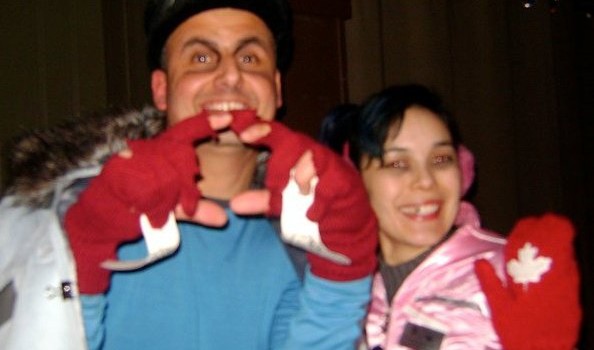 Life and Death of Art in Cities after Mega Events (ACME for short) is a research conference and public outreach event co-organized by Simon Fraser University's Department of English, the University of British Columbia's Department of Theatre and Film, and the Queen Mary Drama Department, University of London and held August 13-16, 2014 in Vancouver. You can find more information – and register – HERE.
You can guess from the co-organizing cities that the mega-events in question are Olympic in proportion – but I imagine the issues and topics discussed will apply to the host city of any major sporting event. Pay attention, Toronto. I'm curious to talk about how the games affected the artists – their minds, their imaginations, and their abilities to make use of these tools to create excellent, meaningful art.
Wherever the Mega Events are hosted, it's never just about sport. The local communities want to showcase their city in the best possible light and retain some long-lasting positive effects from the influx of cash and attention. The arts community plays a significant role in achieving the first goal and is therefore well-positioned to benefit from the second. But first, you must survive.
Does that sound overly dramatic?
Working on projects for the 2010 Cultural Olympiad brought me very close to artistic and professional burn-out. That the following year was Vancouver 125, the city's 125th Anniversary celebrations – demanding providing additional opportunities to Vancouver artists – didn't help much. Then the province of British Columbia made significant policy changes to the Gaming grants to civil society (which includes many arts organizations) galvanizing the community into protest and advocacy. And then remember how all the money went away?
When the Mega Events in question still sat comfortably on the horizon, they promised opportunities to work, to earn fees, to dream big and to grow our companies. Pots of money – and new funding bodies – were established with guidelines to encourage artists to "think big", to be "innovative", and to propose artistic and capacity building projects that would be "transformative" for their organizations and the wider community.
Neworld Theatre navigated the funding channels well. The infusions of Olympics-related cash were followed by monies dedicated to Vancouver 125. The company produced more work between 2007 and 2011 than ever before. This included commissioning, developing and producing 16 new plays; touring locally and nationally; collectively producing Hive3 with 12 other BC companies, coordinating outreach workshops and producing community-based events, including The Apocalympic Cabaret.
Looking back, maybe this was too much.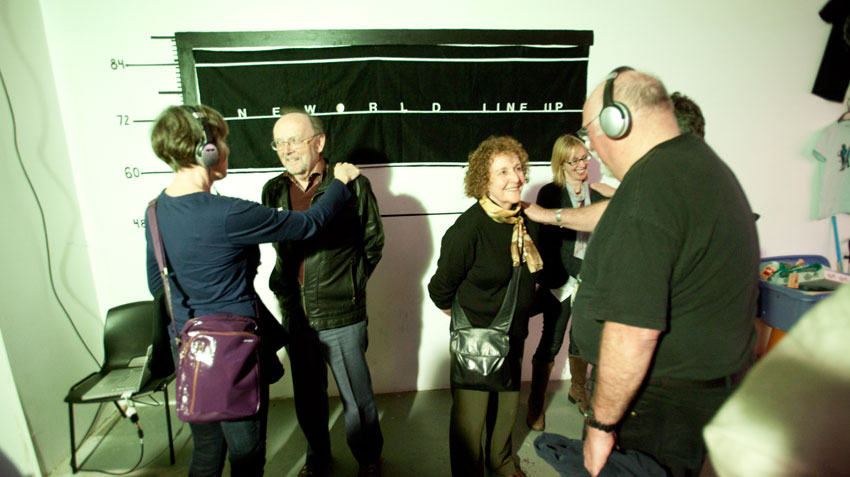 Yes, we completed many large-scale projects. Yes, we employed many artists in the time leading up to the events. But the projects were either too large to tour or punishingly heavy to administrate. And the freelance artists? Well, freelancers tend to go where the work is and there was a notable exodus from Vancouver beginning in 2011… And my imagination got very tired. I lost my ability to let my thoughts run wild, to leap tangentially from topic, image and reference to word, action and deed. But could I position an idea strategically to perform well at the granting table? Oh yeah.
This is the problem of the Mega-Event. A city is catapulted onto the world stage and the artists who live there are asked to produce work. Everyone wants to be involved because you know, you just KNOW there is SO MUCH MONEY floating around. You want it, and the funders want you to have it, because everyone knows that the grants are tied to the event and when the event goes so will the money. And it's not coming back.
And so, despite disagreeing covertly – or overtly – with the principles behind the Mega Event, we take the money. We figure out how to bend programming and shape project descriptions to fit the shifting nuances of the funding programs. Like hungry children who don't know where our next meal is coming from, we over-fill our plates.
At the time, we think we are gaming the system, taking the money and creating great art from it like it's a form of protest. The wiser (or more cynical) warn that the commercial aspects of the Mega Events will seep into the art-making. That by agreeing to take the money, we are also agreeing to buy into a way of thinking about and making art.
Would I do it again? ABSOLUTELY. Having many projects lined up meant that I had many opportunities to practice my craft. It's rare to be able to immerse myself in the processes of creating work the way I did in the lead up to the 2010 Olympics and Vancouver 125.
In the spirit of sharing wisdom and building our national community's capacity, (and with an eye on the 2017 celebrations of Canada's constitution coming up in Ottawa, where I live now…) here is my note to self:
Be reasonable about what you take on. Of course.
Save what you can, 5-10% (what you might budget as an admin fee). You'll need it later.
Plan your post-mega-event project. Make it reasonable in scale, with trusted colleagues and FUN.
Hustle and get your hands on stuff. Lighting boards, office separators, desks, projectors, etc. Try to inherit some useful gear.
Make partnerships. Your community is what is left in the wake of these events, so use every opportunity to get stronger.
The macho, theatre work ethic compels us to labour without complaint. We like to say we can do more with less. These qualities position us to capitalize on the opportunities that the Mega Events present. But we have to be smart about it. Because our work also demands that we connect with the people and the world around us. That we feel things. That we reflect and mull and meander. These activities – integral to creating excellent work that means something – can be at odds with the work-frenzy mega-events like the Olympics inspire.
It took some time for my wild, creative brain to come back to me. And making things happen as a producer after the party left town required more resourcefulness, hustle and stamina than preparing for and participating in the festivities. I'd like to think that, given the chance, I would be smarter about the type and volume of work that I took on. Because there is life for art after the Mega Event but you need to prepare for it more diligently than you did for the events themselves.
Comments
comments