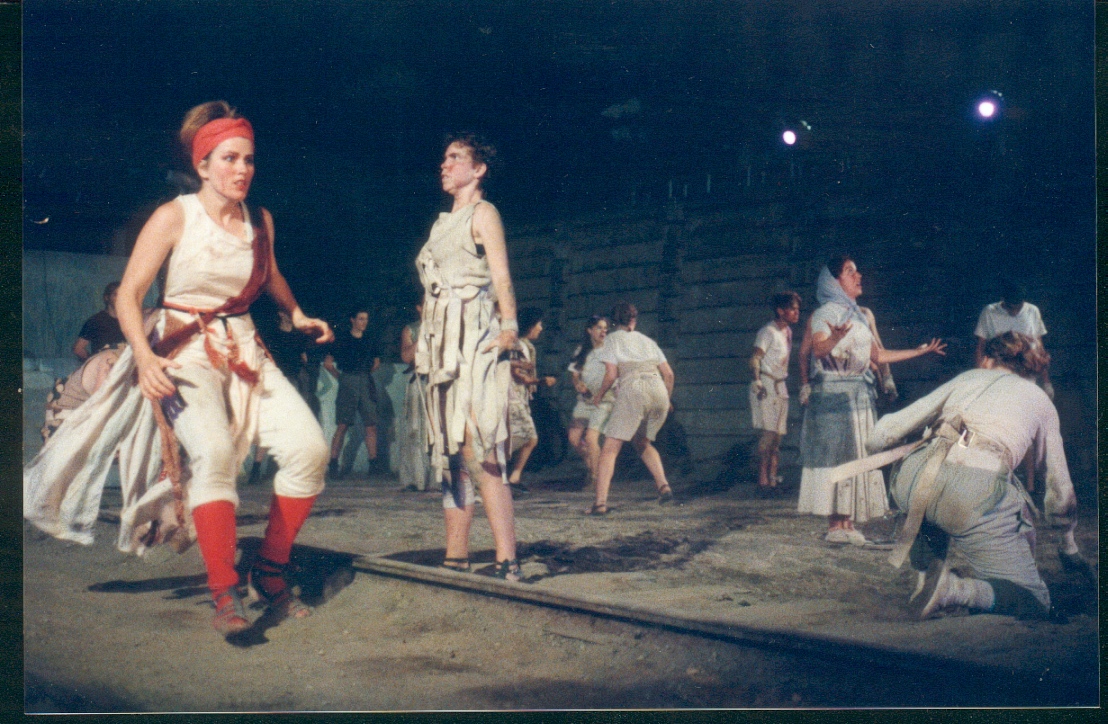 Really, if I am going to write about Harold, I should just put caps lock on and rant in non-sequiturs until word count says stop.
I mean the guy rarely made sense and yet, when he did, it cut through all the bullshit like only a true fool could do. And then it killed him. Well, that or old age or hard living or too many stories filling up his story tank. Who knows, really? I don't. I never knew anything about him while he lived. But I basked in his attention (whether wanted or not) and I can assure you that being heckled by Harold during a Toronto performance made us feel as though we had arrived. That we were noteworthy. That we had a Harold Heckle story to tell.
It was raining when Harold Kandel's body was being lowered into the ground. I remember Randi Helmers being there. I remember the rain. And I remember the feeling of throwing a scoop of earth on top of the casket. It was the first time I had ever done this. I didn't even know Harold was Jewish until the day we participated in his burial. Suddenly, Howard became ever so real to me. Harold was a front row fan with a real wish to be heard. He was larger than life, and he was an upsetter of life. But he came to everything I did. And this was the only event of his life that I made an effort to attend. And I am so glad I did. I think about him so much more as a result, and it probably has something to do with why I was one of the founders of The Harold Awards.
For whatever reason, we trusted him. We trusted his absolute inconsistency of response and placed faith in his consistent attendance at all manner of show. He was indiscriminate in what he attended, but discriminated deeply – or so it seemed to us –in what he lent his bullhorn voice to. He was an original, and this was to be trusted. He was not – in any way – reporting to "the man". And this was to be trusted. And he was the original practitioner and proponent of Relaxed Performances in Toronto. To my knowledge he was never asked to leave.
He frequented the same venues that we did: The Poor Alex, The Annex, Buddies in Bad Times, The Theatre Centre, Factory Theatre and Theatre Passe Muraille. He was a part of the scene. He was like Asher and Barbara, two devoted audience members who are as informed and opinionated as he was, except he wasn't like them at all. Now, we are deep into the 21st century, and Barbara and Asher bring tremendous 21st century decorum to their attendance. Harold would have just turned on the bullhorn and laughed his pants right off his ass at us.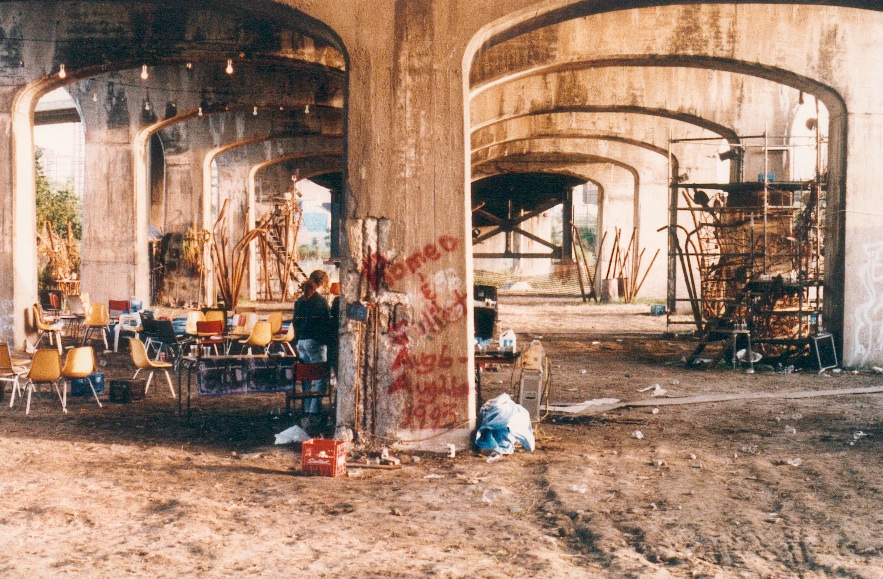 Our first meeting to establish The Harold Awards was held in the back room of The Cameron House. And here is the truth, we all shared a belief in the need for something real-er, true-er, authentic-er than the Doras, but I also think, in our own perhaps prescient way, we understood that we needed to find a way to respond to the early warning signals of the voraciousness of capitalism and the dawning moments of the creative class and, AND GODAMMIT (caps to Harold) the counting of dollars that "THE ARTS" contribute to the general economy. We knew this was coming. We knew that we needed to find some small, yet meaningful way to keep weird alive. We knew that we needed to keep our courage lit. We knew that we needed to choose – revealingly – someone who inspired us.
My choice of Haroldee was Eileen O'Toole. She was a wicked ukulele player and a completely idiosyncratic cowgirl of a performer. And during our first year of creating The Harolds, I saw Eileen O'Toole light up the tiny cabaret stage at Buddies in Bad Times in such way as to change the shape of the room, the height of the ceiling and the color of the air. It was electrifying and wild, and for the life of me I can't remember anything else about it. Since then Eileen left for Ireland, and given my non-facebook status I never know what wild corner she is living in, or what strange pub, and with what incarnation of performance she is presently playing. She is, and was, a complete original. She has, I have no doubt, left her mark on countless people.
Not unlike Harold. I mean, think about it: Harold loved to show up at theatre. This we know. And now he is remembered annually by requesting that Harolders get honest with themselves in choosing their Haroldee. Being honest about who we love is courage in action. And The Harolds offer us that singular and very personal opportunity on a yearly basis. To be given the opportunity to acknowledge one person in a public way, while they are still living, is Harold's gift to us.
And while other awards bring other kinds of pleasures, The Harold Awards offer an added breath in our years of desire. They offer us the opportunity to imagine what it might be like to affect one person again. Like how we wanted to when we first were called to this crazy thing called theatre in the first place. This wild need to connect. It allows us to ask, "Who can I acknowledge?" And it gives us the platform to do it. Winning a Harold is cool but getting to acknowledge someone else is cooler. I think Harold knew this. I think this was what HIS show was all about. And as difficult as it was to love, WE DID LOVE HIS SHOW.
This year's Harold Awards are June 6th at the Cadillac Lounge.
Comments
comments