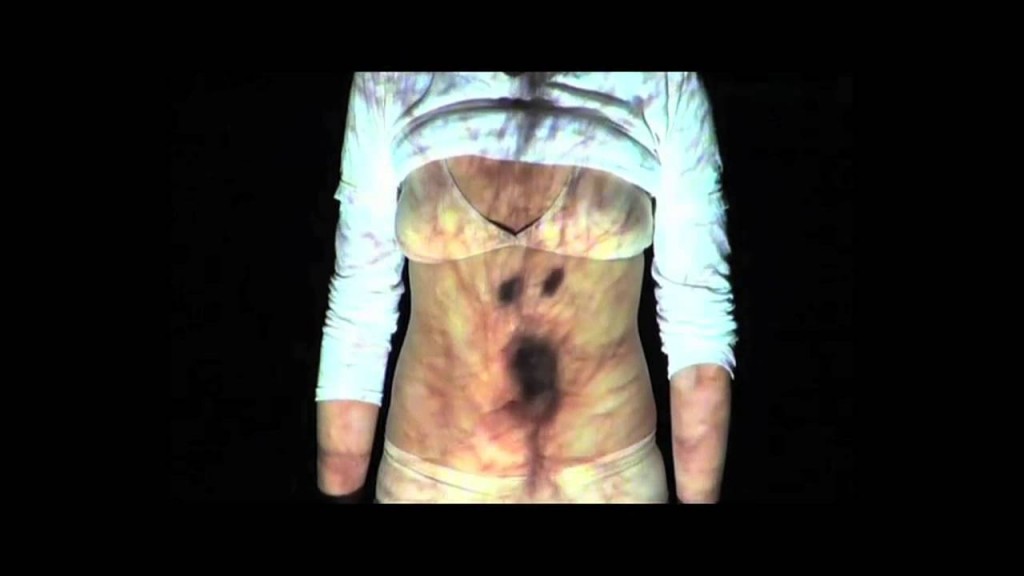 i'm in vancouver right now, seeing some shows at PuSh, writing a lot, doing a development/creation process for a piece i'm building, and generally feeling smug about skipping the winter (a popular local pastime), while trying to sort out where i want to be for the next while, having recently been shot out of the other end of the tubes of a new experiment in director training.
the experiment is unique in this country, as a partnership between a professional theatre company (canadian stage) and an educational institution (york university). i went through its first round with my colleague ker wells.  the program's aim was put to us as being 'to bring the inventiveness of the independent community to canada's larger stages.' much of our focus was on what kim collier called "capacity building"–equipping us with directorial tools that would allow us to enact large-scale visions within the financial realities of the Canadian Creation Process.
ker and i had a beer last night before seeing a show, and he asked me if anything had changed about what kind of work i want to make and how i want to make it, and how i felt about working in canada, having now completed this degree.
we had both been reluctant about the prospect of retraining in any setting, particularly within an institution of mainstream canadian theatre. the reasons were different, but both had to do with producing structures in this country and what was possible to achieve within them.
i had been working in germany, which as everyone knows is the Promised Land of ART and CULTURE where there is Limitless Funding, Sophisticated Audiences who Understand Everything, Endless Rehearsal Periods, and All Theatre is Always Good All the Time.  or something.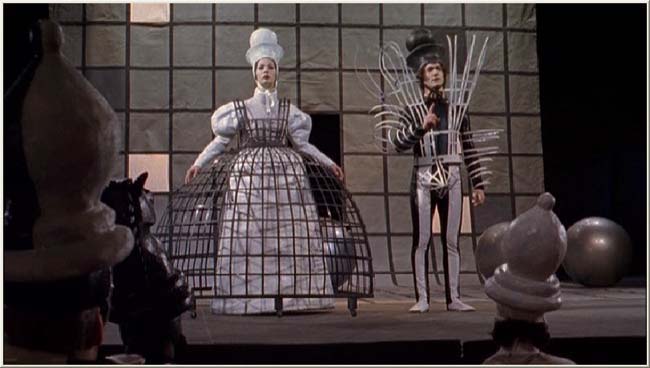 what german theatre does have going for it is its higher cultural value, as something entrenched in their national identity since before germany was even germany. what impressed me most was a premiere i attended that i mistook for a student night, because so many people my age were there–but it was a premiere.  theatre is on the list of options of Something To Do On A Saturday Night.  most people my age in canada were put on a traumatizing schoolbus to stratford at some point in highschooldays, skipped out at the intermission to get stoned in the rose gardens, and never went to another play again.
until that point all of my work in canada had been independently producing site-specific stagings of classical texts (some obscure, some less so) around downtown toronto.  independently producing was frustrating, and i had never really felt that integrated into toronto's theatre community, probably due to my paralyzing inability to do that thing that is most commonly referred to as "networking." my attraction towards classical texts with casts of 14 actors has never really gained me a lot of traction with granting bodies, which tend to favour new canadian texts with affordable cast sizes. i had heard about this 3-week equity process, but never navigated one myself.  i had never even directed a canadian play.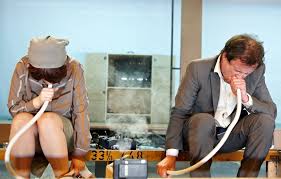 i was seriously questioning how much longer i would slog it out back in toronto when this opportunity arose. what appealed to me about the program was that it was a structured way of doing what i was already doing–continuing to apprentice with directors whose work excited me, both in canada and abroad, while also creating my own work.
so what, if anything has changed?
coming out the other end of this program, we've both gained a lot.  i have a much clearer sense of how to navigate the ins and outs of equity and IATSE, what a conventional process looks like, how to budget, schedule, and pre-plan a process to maximize productivity. there was no one better than kim collier to teach us how to be a bulldog about protecting your project from the pressures of producing structures. directing shakespeare in high park we dealt with the pressures of the minimal rehearsal time and found that a play could indeed be made in that timeframe, for better or …
the kind of work i want to make has not changed much.  i still find myself obstinately drawn to interpreting dense classical texts in contemporary stagings, but i've relaxed a bit. i directed my first canadian play at CS and not only did i not hate it, i was proud of the piece that we built, and impressed by the writing.  i'm currently workshopping another canadian-authored piece.  that said, i think canadians tend to be self-congratulatory, rewarding things for being canadian rather than for being good.
i think process in our mainstream producing structures is highly problematic. i also recognize that funding has a lot to do with this.
i still don't think it's possible to make great theatre in only three weeks.  it can be adequate, and even sometimes good, but great theatre takes time. for canadian theatre to be world-class i think we need to be re-examining how we shape our processes in our mainstream houses. i hope to see more theatres partnering with independent companies to present shows that have had development periods tailored towards each project's needs, and perhaps a re-allocation of funding reflective of this.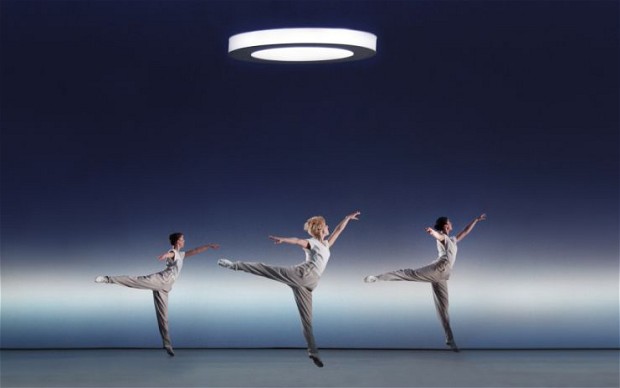 because funding is balls, there's a scarcity of work, which makes us frightened of paying to bring in outside artists.  this makes us insular, inward-looking, and incestuous, and contributes to our tendency to believe that Canadian Work needs to be rewarded even when boring and shitty. both PuSh and luminato have come under fire for not engaging enough local artists. while i understand the anger to a certain degree, exposure to foreign works and artists, whether you connect to them or not, can only enrich our inclination to experiment. maybe the issue is one of access–special ticket prices for local artists would go a long way in increasing goodwill and making this argument viable.
most of all, i have serious questions about making theatre in a country where people don't go to the theatre.  it makes artists over-cautious, and the work safe. as long as we work within a theatre system that remains dependent on ticket sales, and is not engaged with by the general public, but by a perceived bourgeois subscription-buying elite, artists are forced to make the work that audiences think they want.  this is backwards.  the artist's job is to show society something about themselves that they'd probably rather not know, and it is admittedly counterintuitive to think that this is what sells tickets. but remarkably, theatre seems to sell more tickets in places where it is actually fulfilling this function.
so why stay?  i'm asking myself that question now.  maybe for the same reason i decided to come back and do a master's degree–it's my context. any artist worth their salt makes work about what they see, more specifically what they see is wrong with the world.  all of my directing work, be it on obscure expressionist texts about dancing robots and communists, or witch hunts in renaissance england, is about my experience of the world, and it is deeply informed by the makeup of the culture i know best.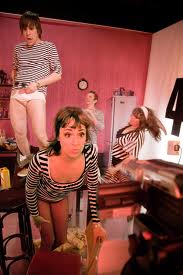 shortly before leaving berlin to come back and interview for canadian stage and york's program, i saw a beautiful show about (among many other things) a couple who decided to commit suicide together after germany reunified, because the world they knew had changed beyond recognition. even though in the particular we often find the universal (a rapidly changing world that no longer makes sense to us), and german culture is not superficially all that different from north america, i became acutely aware that, in spite of having learned the language and attempted to absorb some of their history and literary traditions, mauerfall would never mean the same thing to me.  the german audience had a frame of reference entirely outside my own.
i could build some shows about my experience of being another foreigner among the massive expat community in berlin.  i could discuss how ludricrously backward (sometimes downright racist) their approach to their turkish population seems to a canadian.  i could talk about global citizenship. i may yet do all of these.  but my perspective on their culture will always be an outside one.  meanwhile, there was a lot in canada that i was pissed off about, and still am–an energy i've always found productive in making theatre.
for instance:
there's a dark underbelly that allows canada to possess its rosy reputation.  the rest of vancouver is beautiful precisely because of, not in spite of, the existence of east hastings.
there are violent and dangerous currents running beneath the extreme politeness that foreigners perceive in us–we're so diverse, different, and unequal that without it we'd all kill each other (probably on the TTC, which tends to exacerbate such impulses).
there are large portions of the canadian population which remain unaccounted for and ignored by our social institutions.  homelessness, extreme poverty, and mental health are inextricably linked in this country and nowhere near being adequately addressed.
we are a nation of people lying about a genocide in our recent past, and we continue to commit atrocities against our aboriginal peoples.
i think this anglo/franco divide is bullshit, and that we need to attend to the real divisions in this country, which are social and also cultural, but not really between two european colonial cultures.
to top it all off we have some really evil politicians who have a stranglehold on government and exploit media to manipulate public attention in order to pass their most insidious legislation while we aren't looking.
those are a few of those things i'm pissed off about. i don't delude myself thinking that Theatre Has The Power To Change Them, but i firmly believe that public discourse initiated by artists, whose social function is to critique the status quo, can contribute to turning the population towards these problems; asking difficult questions, critiquing injustices where they can. this i can do better here than elsewhere.
Comments
comments