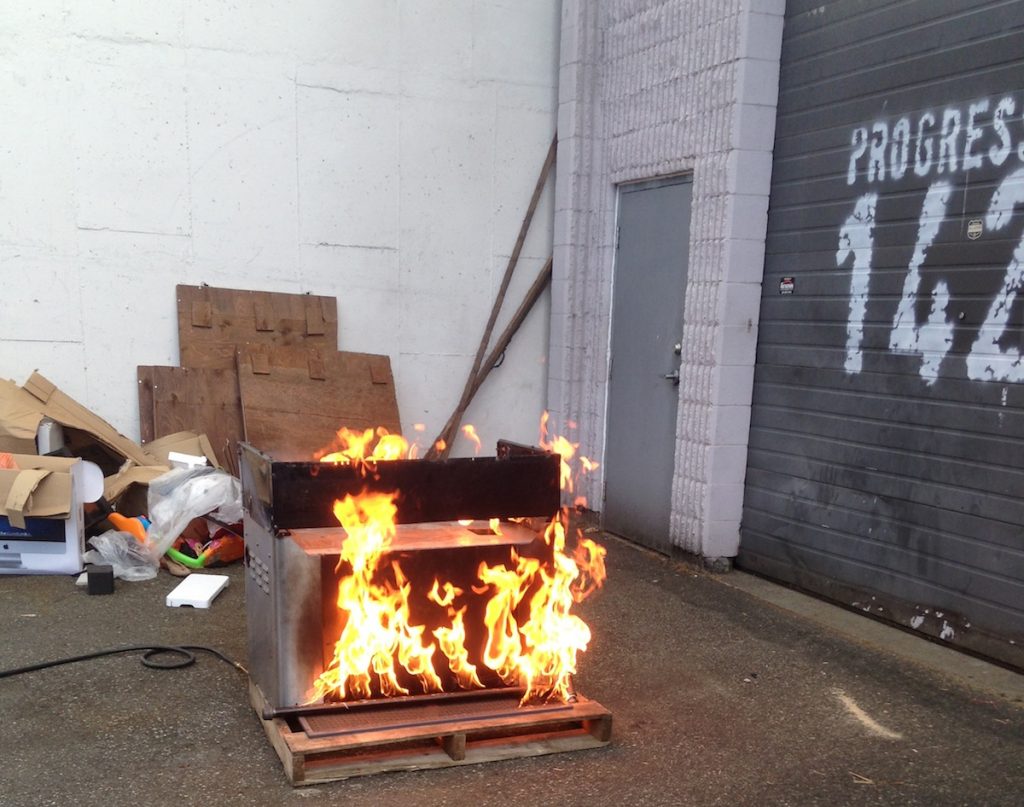 Like many cities in Canada, Vancouver's over-inflated real estate market has left the cultural sector with fewer and fewer options for administrative, rehearsal and studio spaces. Many of the spaces that are available are unsanitary, poorly heated, insufficiently lit, or have sound bleed issues that make it next to impossible to get anything accomplished. As a freelancer I find myself working in all sorts of spaces, but my favourite place to rehearse is Progress Lab 1422.
Progress Lab 1422 is home to four Vancouver companies – Electric Company, Boca Del Lupo, Neworld Theatre & Rumble Theatre.  It used to be a garment factory, but five years ago these four companies pooled their resources and now it has a new life as a rehearsal, administration and development hub. The building was clearly renovated for the purpose of making theatre and building community: the four offices share a kitchen and meeting room with the rehearsal studio.
PL1422 (as it is affectionately known) is an integral part of the Vancouver theatre ecosystem, both as a rehearsal studio and as a community hub.
As a rehearsal venue, it is a step above everything else in town: 1500 square feet of fully sprung floors, a fitting room, 20' ceilings with box truss in half the space, and technical gear including a sound system, lights, rigging points and a mounted projector. It's the only rehearsal studio I've ever seen someone fly in and I look forward to each project that I know I'm going to be rehearsing there because I know that not only will I be rehearsing in a well equipped and secure space but also because every single day I will run into other artists and creators.
As a community hub, it is unparalleled. PL1422 is not my space in the sense that I do not work for one of the four companies that share the building. However, I feel a sense of ownership towards it despite my rather loose affiliation and I know that others do as well. My first visit to the space was for a wake and my most recent visit was for a surprise birthday party. It is a place where the community gathers for special events – both to celebrate and to grieve together.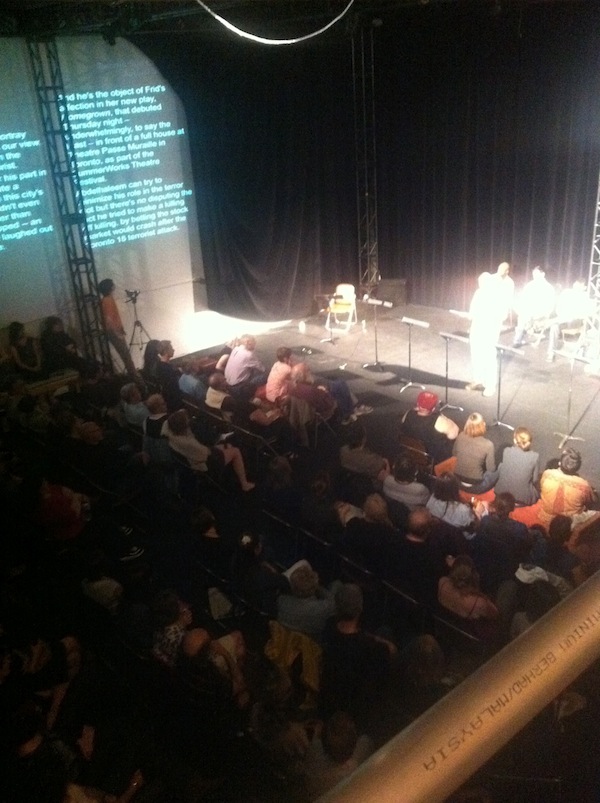 When SummerWorks in Toronto was facing funding issues that were suspected to be as a result of Catherine Frid's Homegrown, PL1422 hosted a staged reading. During the last civic election PL1422 hosted the Wrecking Ball and played host to many of the city counselors as well as artists for the evening. New Year's Eve PL1422 welcomed a plethora of partygoers to ring in the year together and fundraise for some young companies. Even company AGM's have become a communal event with a performance element. The sense of community in that space is palpable and it has pushed the companies involved and those outside to further their artistic rigor.
The best example of this is the very popular and nearly completed Obstructions series where eleven companies who know each other's strengths & weaknesses as well as each other's tendencies & crutches challenge each other to work outside of their comfort zone. These one-night-only presentations are always packed, but more excitingly they always end with a discussion about the pieces and whether or not they successfully embraced the challenges they were presented with. I had the opportunity to stage manage one of these pieces and as we created it, we spoke about the obstructions we had been given, what the root of them was, and then the decision was made to disregard one of the obstructions and make the choice to willingly fail that challenge.
What makes these conversations unique is that every person in the room is encouraged to be a part of it: the creators, the companies who challenged them, and the audience all enter into a conversation together with the knowledge that increased artistic rigor is the goal. The air is electric on these nights as ideas and inspirations bounce through the room and artists from both emerging and established companies mingle and new collaborations are sparked.
Collaboration is one of the strengths of the Vancouver theatre ecosystem and spaces like Progress Lab make it easy to see why. The Obstructions series will be completed at the end of April, but I have no doubt that the companies who reside at Progress Lab 1422 as well as the other companies and artists who consider Progress Lab their artistic home will continue to challenge each other, collaborate and celebrate together.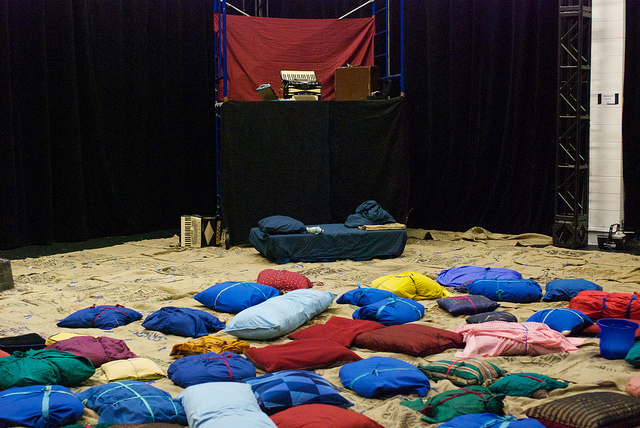 Comments
comments