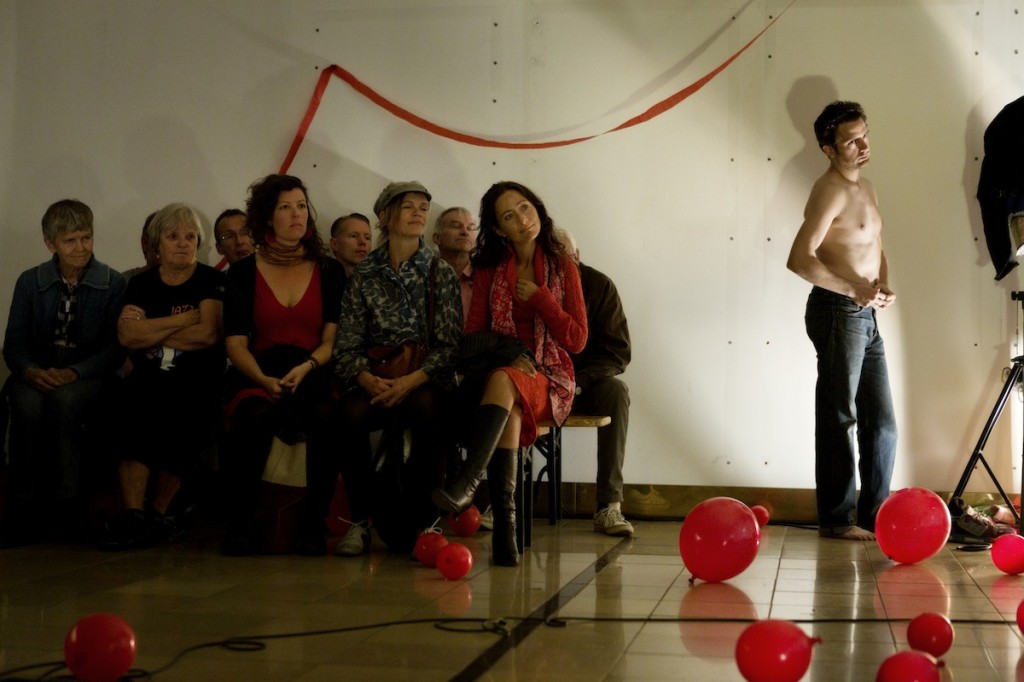 I moved to Montreal in late 2009 after living and working in Toronto for 15 years.  I had visited Montreal quite often before, a devotee to the Festival Trans Ameriques since 1997 where I would always see 2-3 shows every couple years.  I always found it an exciting, mysterious and beautiful city that I enjoyed immensely every singe time I visited.
I began working here in 2005 and loved it even more, the audiences seemed more engaged, the spaces bigger, more exciting and the work I was seeing was exhilarating, daring and contemporary.  Performing in a giant art gallery and then being able to return for the FTA in 2009 and have a dream come true and perform /dance/songs/ with Public Recordings at Theatre La Chapelle.
Montreal is a paradise for many artists
The city seemed like a paradise; rent was way cheaper, there were more bike lanes then anywhere else in Canada, tons of incredible programming for dance and performance and a ton of more spaces for rehearsing and creating.  My wife had grown up and lived in Toronto her entire life so was also in need of a change and we both felt that if we didn't leave in 2009, we never would.  Another big attraction to Montreal for me was the availability, size and beauty of most of the apartments I had seen in Montreal over the many years.
One of my goals in moving to Montreal was to focus more on my own practice, creating multi-disciplinary collective creation pieces.  In my research I felt confident Montreal was a much better city for experimental and performance based work.  What I didn't have in Montreal was a job, any connections or a grasp at all on French.  These were just some of issues I should have guessed would set me back here in a huge way.
Why did you move to Montreal?
This is a question that kept coming up more and more from almost every single person I met and I still get to this day.  It is often said in a tone that says "You have made a great mistake and will regret it sooner or later".  While this might be paranoia it did seem strange that so many artists I met here who seemed to love their city in a way I do not usually see in Canada seemed to also not know why any English artists move here.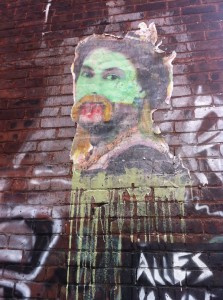 I have found in the four years I have been here my optimism about this city does get slowly eaten away.  The community I thought that would exist here for contemporary performance did not and was a scattered group of incredible artists (Jacob Wren, Alexis O'Hara, 2boystv, Clea Miniker, and many more who I am missing) who toured a lot and were not in Montreal very much.
A couple of places have really saved me while I have been here, Studio 303 and Playwrights Workshop Montreal.  Both have been institutions that have continued to support my various projects and ideas over the years.  With amazing leadership from Miriam Ginester at 303 and Emma Tabaldo at PWM, I have been able to explore, fail and work out idea's in a judgment-free environment but also with supportive feedback.
I have been told a few times in Montreal that if you do your own thing (open a space, have a monthly event, make your work) here it is easier then waiting for work to come to you.  Montreal does still have some of the most affordable cities to rent spaces in and the thought of running a space here is a possibility that seems more like a dream in Toronto or Vancouver (but obviously still happens).
I am in midst of starting a new performance collective of independent creation makers based here in Montreal and I am really excited to attempt something I have never done before.
Make your own community
I need to make the community that I want to have, a community of idea sharing, resource sharing, help each other tour more, help each other make grants a little easier (proofing, last minute support) and helping around shows when it often feels like we don't have anyone to help us out.   The plan is meet at least monthly and figure out what need each month and how to best use our time, resources and energy.
I love Montreal, miss Toronto dearly (and love going back) and feel blessed to have been able to work in Halifax, Vancouver, Calgary, Edmonton, St.John's and soon Victoria.
Montreal is a great place to fail and to find out what you want to do.  It has a forgiveness that is needed in a time when many artists feel an incredible pressure to make every project a success or fear they may never get another chance.
It is not what it once was in 1993 but 20 years later it still offers a chance to not just survive and get by but to try something you may never have before.
Comments
comments