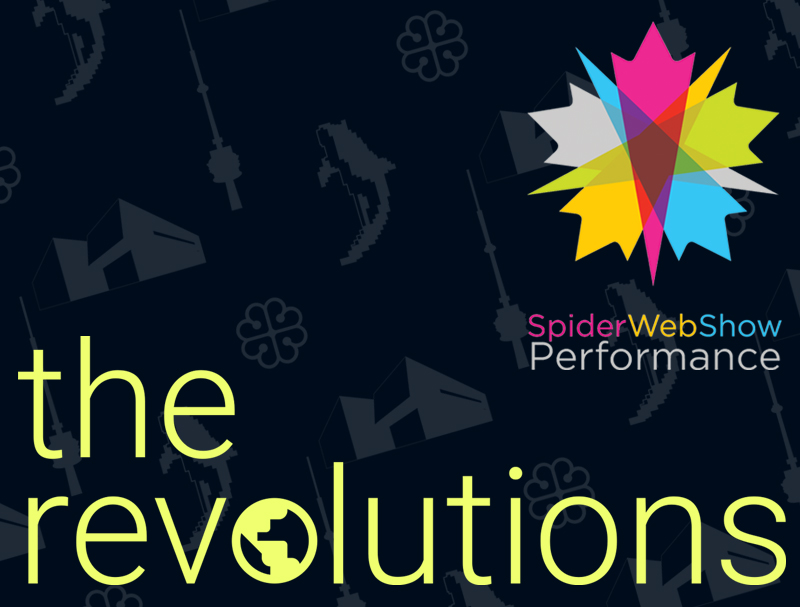 A Live Performance in Physical and Digital Space Featuring Performers Across Canada
Tickets are now on sale for The Revolutions by Rhiannon Collett, created and performed using CdnStudio. The Revolutions unfolds live in a theatre and incorporates performers participating across distance in a shared digital space. The Revolutions runs September 14 – 16 in The Isabel Bader Centre for the Performing Arts in Kingston. 3 Podcasts will be released by Camila Diaz-Varela, featuring the entire team before, during, and after the production.
Directed by Kathryn MacKay, the audience meets performers Daniel David Moses, Jim Garrard, and Anne Hardcastle in Kingston, engaged in a meal and conversation about, "What is revolutionary?" Simultaneously, we become absorbed in a forest where we are joined by a family that includes Maddie Bautista (performing in Toronto), Christine Quintana (performing in Vancouver) and Dakota Jamal Wellman (performing in Montreal). Each member of The Revolutions family brings a perspective on change and movements as they gather to lay to rest a family dog. Generations, politics, and technology collide onstage and across Canada, as The Revolutions explores the nature of what is revolutionary today.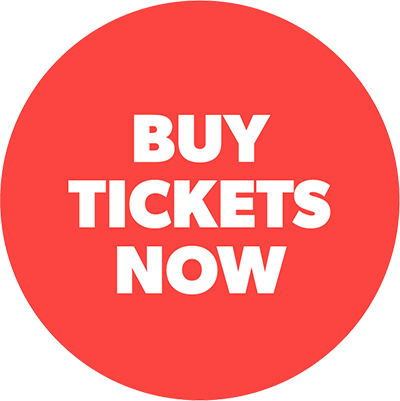 About CdnStudio
CdnStudio is an online 'room' that uses internet technology to bring collaborators from across Canada together. This digital tool takes separate video streams and blends them together in real time, allowing users to see and hear each other in the same digital 'space'. It was created by SpiderWebShow through funding from the Canadian Internet Registry Association (CIRA) with technologist Joel Adria and SpiderWebShow Creative Catalyst Sarah Garton Stanley, with development at Queen's University and the Literary Managers and Dramaturgs of the Americas (LMDA).
SpiderWebShow presents:
The Revolutions
By Rhiannon Collett
Directed by Kathryn MacKay*
Produced by Michael Wheeler
Featuring Anne Hardcastle* (Kingston), Jim Garrard (Kingston), Daniel David Moses (Kingston), Christine Quintana (Vancouver), Maddie Bautista (Toronto), Dakota Jamal Wellman (Montreal)
Dramaturgy and set/lighting design by Sarah Garton Stanley
Sound Design by Deanna Choi
Projection/Video Design by Frank Donato
Movement by Zoe Sweet
CdnStudio Coordinators Derek Chan (Vancouver), Rhiannon Collett (Montreal) , and Camila Diaz Varela (Toronto)
Podcasted by Camila Diaz-Varela
Assistant Directed by Mariah Horner
Stage Managed by Madison Lymer
Production Managed by Kristen Leboeuf
* Appears Courtesy Canadian Actors' Equity Association
September 14 – 16, 2017
The Isabel Bader Centre for the Performing Arts
Thursday – Saturday at 7:30PM
Tickets: $15 student, $20 adult
For tickets please visit the Isabel Bader Centre for the Performing Arts Box Office in person or online at http://www.queensu.ca/theisabel/content/revolutions
Established in 2013, SpiderWebShow is Canada's first live digital performance company, led by Artistic Director Michael Wheeler who co-founded the company with Creative Catalyst Sarah Garton Stanley. A Company-in-Residence at The Isabel Bader Centre for the Performing Arts, SpiderWebShow began as a dramaturgical inquiry. The question that led the charge was straight up and complex:  What defines Canadian Theatre now? Over the past four years, it has developed an online magazine, podcasts and audio "thought residencies", video interviews, and now a virtual rehearsal and performance studio (CdnStudio). The work is rooted in cultural diversity, and programming now asks a broader range of questions about political responsibility, identity, and difference.
Comments
comments