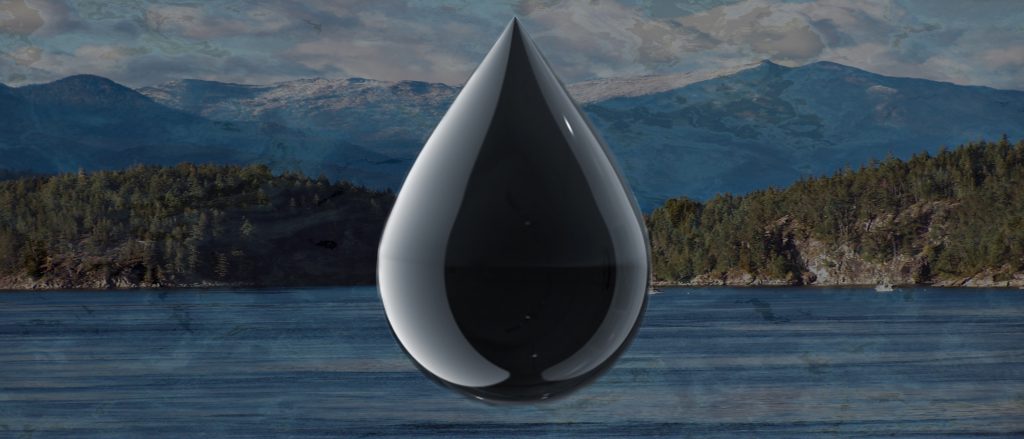 About two years ago Vancouver-based Director and UBC theatre professor John Cooper approached me about a project he was interested in pursuing that explored the issues surrounding and questions regarding the Enbridge Northern Gateway Pipeline Proposal. The idea was to use a book, Extract, The Pipeline Wars, Volume 1: Enbridge, comprised of articles from the Vancouver Observer following the issue over several years, as the foundation for the project. John had already been in discussions with Sebastien Archibald and Chelsea Hamberlin, the two principal artists of Vancouver-based indie Theatre Company ITSAZOO.
He recognized very early on that in order to tell this story adequately it required an aboriginal perspective as the proposed pipeline directly impacted over a hundred First Nations.
So he approached me. John asked a very simple question: How are we meant to live?
I don't know? But I knew if I am to do this project, my company Savage Society needed to co-pro with ITSAZOO, to lend our perspective and to explore this question together as partners.
To help us imagine and explore the stories with a visual sense, John also contacted Video Projection Designer and Photographer Tim Matheson.
I felt that it was essential that we have an aboriginal female voice at the table so I contacted my friend, actor and playwright, Quelemia Sparrow.
With our core company assembled, we started by examining the book. We met as a company, reading the book together, exploring and discussing it chapter by chapter. We pulled anything between quotations as potential dialogue and text. Our approach brought a number of challenges and discoveries. The articles read well, but they were journalistic in nature and didn't immediately lend themselves to theatre. To play them required a lot reworking to make it dramatic.
This reworking had to be carried out with a delicate hand so as to not to manipulate the verbatim text and overly distort the sources intent or meaning. The scope and scale of the issues and personal stories were dramatic enough, but the voice of the journalists who wrote the articles needed to be included to make any of it make sense as a piece of theatre. So we invented a character called "The Journalist" that could contain that voice. We also explored media coverage, or "noise", from both sides of this intensely polarized issue. The noise is all around us. Polluting the water. Nonsense and shitfaced opinions from demagogues and fear mongers. To search for any truth about this the issue you will quickly find that it is distorted by a discord between facts and feelings:
Do you feel that there is an economic benefit? Or you do you like water and everything that it sustains? Those are the arguments.
The facts themselves seem only to be useful as tools to understanding. Understanding requires experience and a connection to the story. So we began to explore our personal connections to these issues. Asking ourselves the central question: How are we meant to live? Like so many things about the Petro-Chemical Industrial complex, it's just so fucking big.
Petroleum is in everything! We burn it, Play with it, eat it, wash with it, wear it, drive with it, sleep on it, War with it, fly with it, ship it, text and send emails with it, breath it, fuck it. Everything we do in this modern industrial technologically saturated world is made possible only by the wondrously complex hydrocarbon chains we call oil.
It is so ubiquitous to our civilization that we take it completely for granted. How can we possibly live without it? How can we possibly live with it? How are we meant to live?
Over the course of about a year and a half, we collectively wrote a first draft that initially read at almost 3 hours. Like I said, big. We were given an opportunity to present a staged reading at the 2015 Talking Stick Festival. So for the next 6 months we delegated three writers to take over that end of the project: myself, Sebastien, and Quelamia. We proceeded to knock it down to a manageable size. We cut it in half and read this second draft at the Talking Stick Festival. We received a ton of helpful feedback.
The evolving nature of this story has dramatically shaped our work (pun intended). Since we started this project, the world has gotten hotter. The Kitimat Plebiscite resulted in a no vote. The price of oil has tanked. The NDP swept the Alberta provincial elections for the first time in history. The Middle East is melting down. Vancouver experienced its very own oil spill in the Burrard Inlet. Burnaby Mountain became the site of a massive protest against the twinning of the Trans Mountain Pipeline. And the Tsilhqot'in Nation won a lands claim case in the Supreme Court of Canada, upholding their claim to their un-ceded ancestral territories.
All of it.
This decision will pave the way for the rest of the First Nations who have never ceded their lands, to reclaim what was always theirs, redefining the relationship between First Nations and the Federal and Provincial Governments who have occupied, administered, and settled their lands for only the last 150 years.
Right now the First Nations are shaking the foundations of the province we still call British Columbia, and any pipeline to the Pacific has to pass through them.
So where do we go from here? We began this project thinking it was about a pipeline. We thought that the source for this story was a book of articles and our interpretation of second-hand accounts. What we've discovered is that it's about us. It's about our relationship to this land. It's about rediscovering what is important to us as citizens of this one and only Earth. It's about what it means to be a human being in this technologically saturated media frenzied world. As we move towards another draft and another workshop this summer at the Vancouver East Cultural Centre, we've cut the Journalist, stripped away the verbatim, toned down the noise, and listened to each other, and to ourselves. How are we meant to live?
Comments
comments