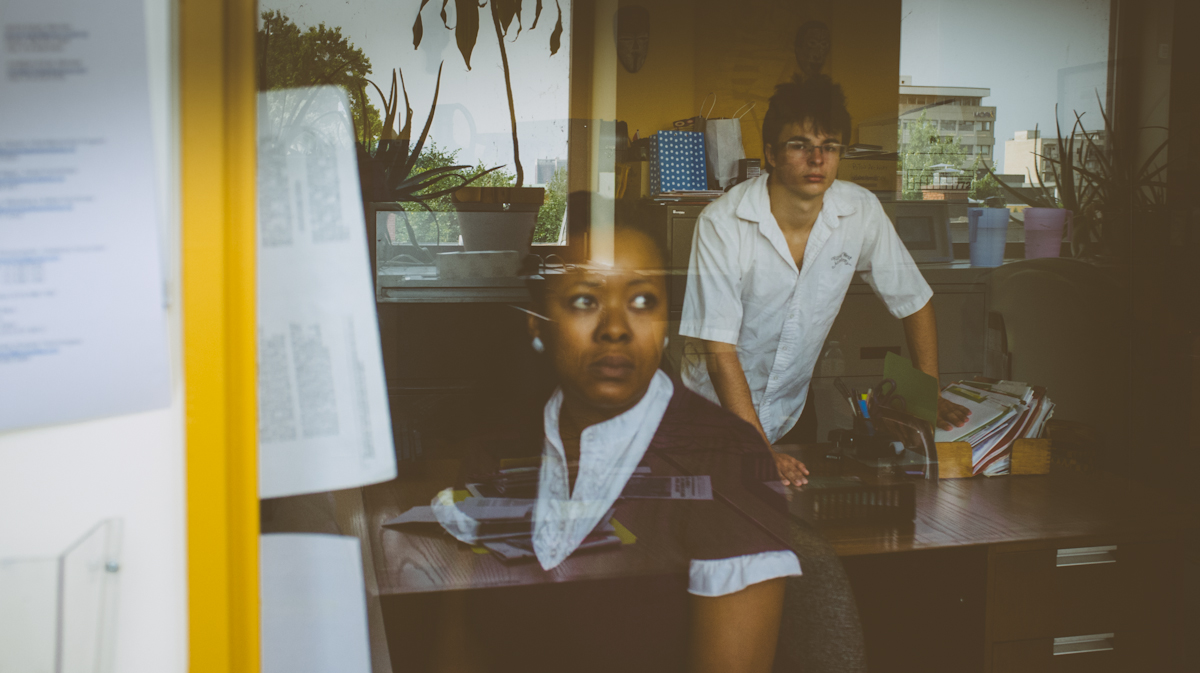 Play: Rage || Playwright: Michele Riml
Shoot: Black Theatre Workshop || Models: Dustin Kagan-Fleming, Warona Setshwaelo
LAURA: Look, Raymond, I'm not sure what exactly you were doing. But I do get the sense that you were trying to do something…. Obviously, you're very bright. And I know you've thought about this a lot. But the school has a zero tolerance for violence. Especially now. You understand that, don't you?
RAGE: I kicked a wall, I didn't hurt anyone.
LAURA: It's not just your violent actions. Violence starts with the way we think about people. The way we talk about them. There's something about your identification with Hitler, the way you express yourself…
RAGE: Oh my God, I don't identify with Hitler! I was just making a point.
LAURA: You said his shoes felt familiar.
RAGE: … Because I was trying to see it from his side, right? To understand where he was coming from. A whole bunch of people identified with him. Isn't that interesting to you?
LAURA: Interesting? Maybe. Tragic? Yes.
Rage was first produced by Green Thumb Theatre in Vancouver in 2005.
Comments
comments