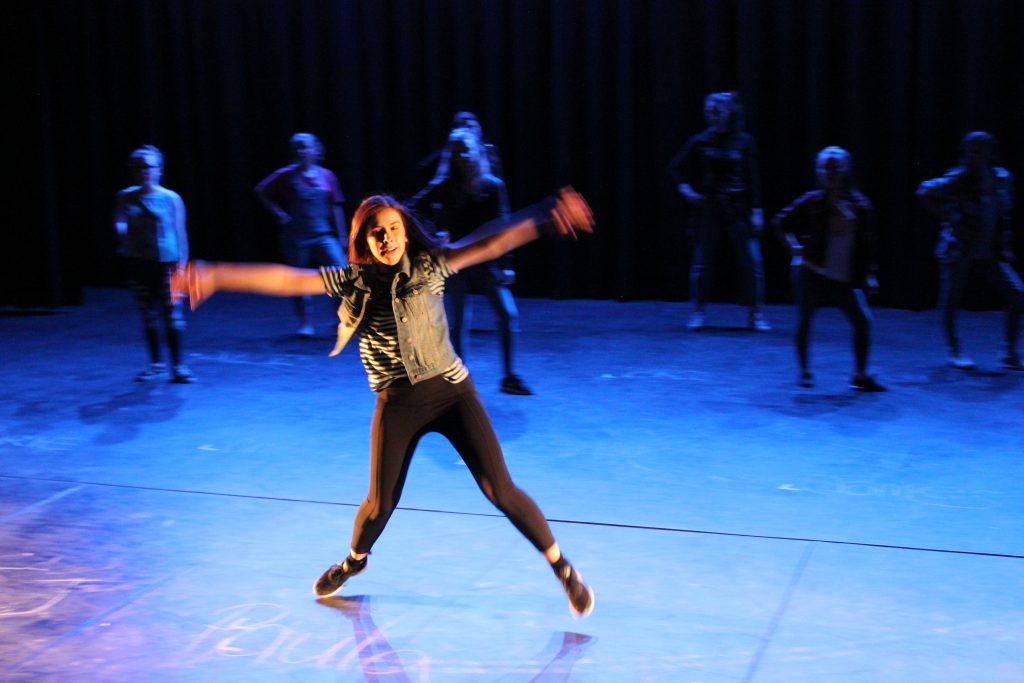 "I can feel my heart, pounding away…"
So this is a first for us. We have had a lot of professional theatre artists work with us, but we have never had a company in residence, and boy has it been epic. I think we all feel proud to be joining forces with the award winning artistic team from Ghost River Theatre to present Exploder, an original devised theatre piece created with the radical young theatre artists that are part of the WCHS drama program. Ghost River Artistic Director Eric Rose, started us off with some basic question that vaulted us into some complex and exciting theatrical answers : "What does it mean to be a teenager right now?  What are the joys, thoughts, triumphs, fears, stresses, and epiphanies? What makes the teenage heart beat faster?"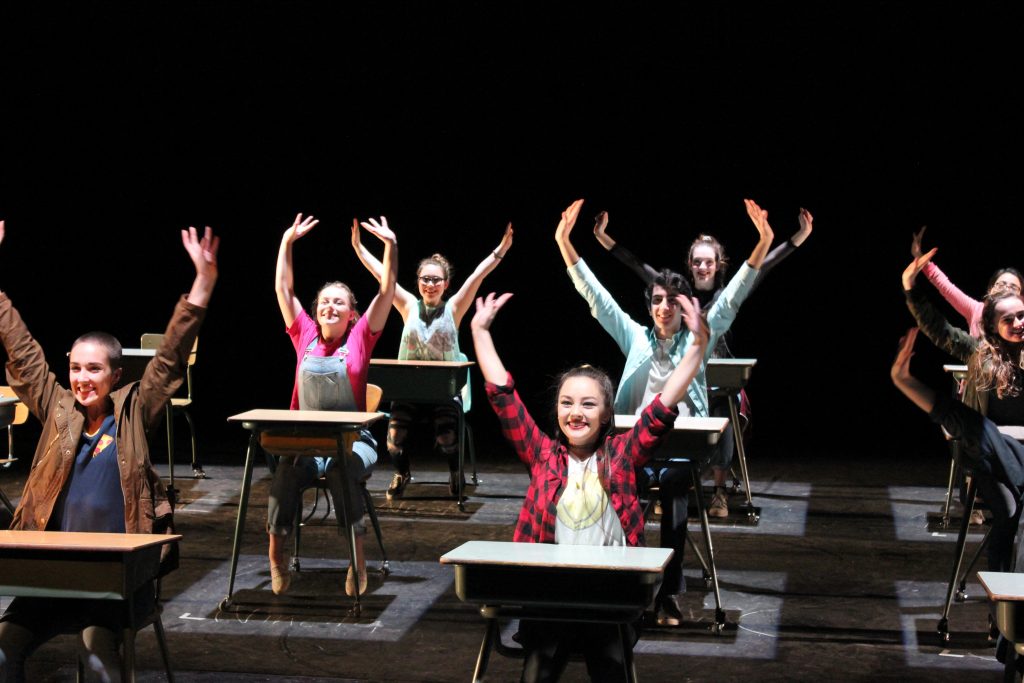 The answer to this has developed into a high octane theatrical experience that explores the increasing pressures surrounding youth in the contemporary age, with the concept of an exam being both a metaphor but also an ever present source of stress. Rose notes "Do well on an exam and success awaits – fail an exam and it feels like you are a failure and your future suddenly grows dim. There is an awful lot of pressure to deal with when you are trying to reconcile the collision between the past you, and the future you in the present moment."
Featuring dance, song, movement, and a punk rock freak out that we think makes you want to quit your job and start a band, Exploder will reminds you of when your brain was mixed with a cocktail of hormones so intense it feels like the world is a cherry bomb some kid threw into the cafeteria. Grade 10 student and creator Aideen Reynolds says,  "doing the show feels beautiful and it is so cool to hear the audience react to what we are saying." Emalia Velasco, also in grade 10 and part of the cast says, "less than 4 months ago it was a concept and now it is a real thing, it is out of our brains and out there and that is so wild".
We are pretty fortunate that along with artistic director Eric Rose, there is a large team of collaborators involved in the making of project – including an original sound design from Dewi Wood, scripting from recent ATP/Enbridge Playwrights Award winner Louise Casemore, and lighting design by Jessie Paynter. "It's a chance to work alongside artists who will become our future visionaries," says Casemore. "It's been incredible to see the nerves from the beginning of our process melt away into something honest, bold, and raw."
And it is raw because that is who we are right now.  You remember.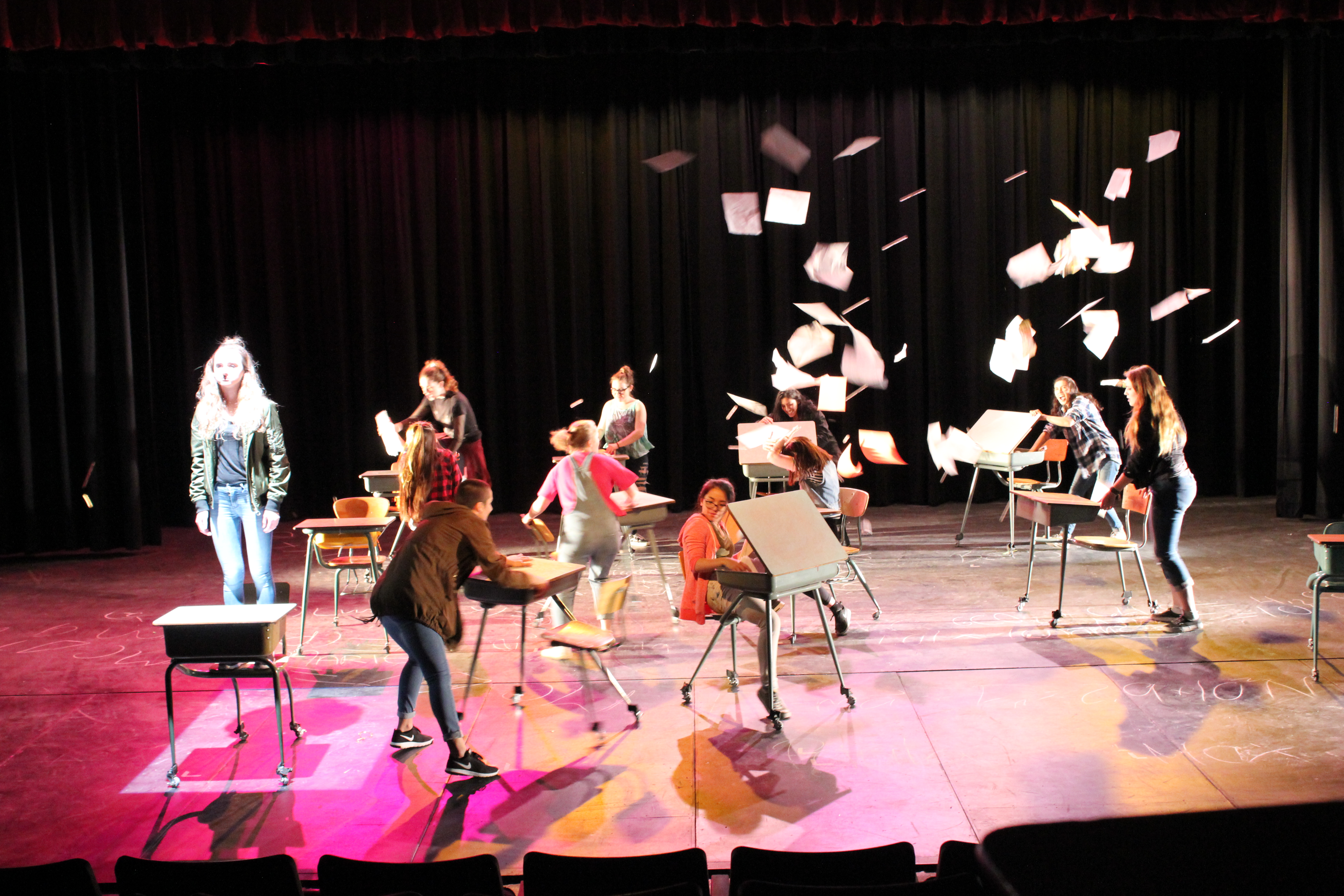 And can we say this? Dear Canadian Theatre Community, we know it is hard to be theatre artists. We know that sometimes you feel unappreciated and unacknowledged. We know that just the act of making art is revolutionary. We want you to know that we see you. We want you to know that Exploder would not exist without your inspired work.
We are listening and learning and grateful.
Exploder ran April 25 – 28 at Western Canada High School in Calgary and plays at the Calgary High School Drama Festival May 3rd at 7pm, University of Calgary Theatre. Tickets 10$ at the door!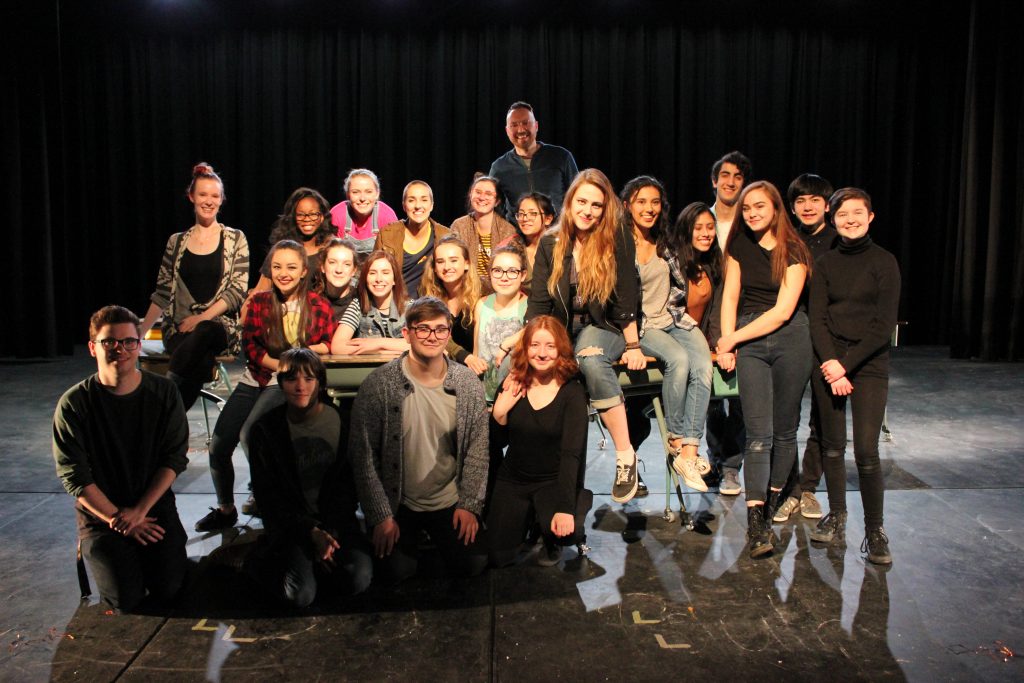 Comments
comments