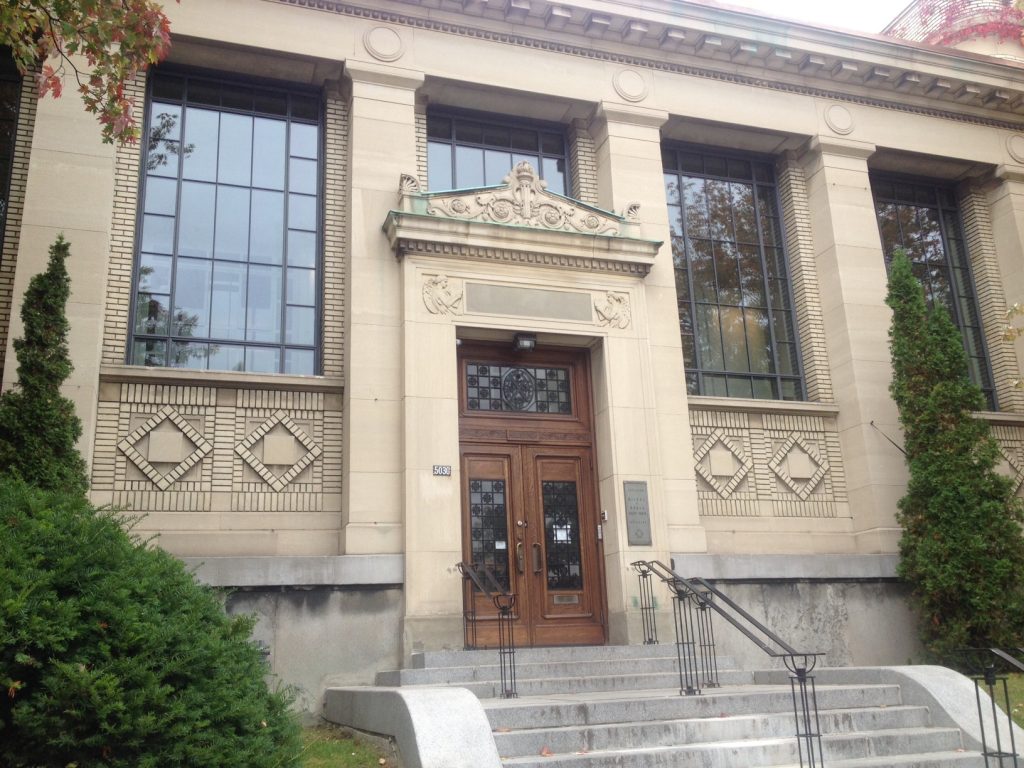 It's been over a year since I wrote my original post titled, "What is Social Design". A lot has happened to online technology and theatre since then.
I began writing this post on the train to teach social design for a week, as a discipline, to directing students at the National Theatre School. It seems a good time to reflect on recent innovations (and devolutions) and take stock of what the deal is with social design at this moment. Hopefully I will write something of this nature each year for as long as I teach the class. I am only going to get older and more naturally out-of-touch with youth-inspired innovation. This seems a good way to force myself be on the ball with current trends and best practices.
In my original post, I lead by defining social design as the following and I think it is still accurate as a definition:
"Social Design: The strategic implementation of social media to deepen or broaden the nature of an artistic project."
From there I go on to articulate three ways this usually happens:
Social Media Content ABOUT the Work
Social Design That INTEGRATES With The Work and
Social Design that IS The Work.
These ideas still hold up for me as well. At least as a broad lense to understand how social media can be connected to a live performance.
There are a number of trends that were not evident when these categories were defined moving forwards.
There is a growing suspicion that all of this social media integration is not actually all that great for thinking.
Or more accurately, the way the tools have been designed makes integration less-than-desirable in all contexts. Leading social media theorist and NYU Professor Clay Shirky recently banned the use of devices in his class after many years of being open to it. He chalked his eventual conversion to the dark side up to two factors:
1) Popular Social Media Tools like Twitter, FB, Gmail Instagram, are professionally designed to distract.
2) "Screens generate distraction in a manner akin to second-hand smoke." Not only do devices distract the user, they also distract other people near the device-user.
It seems significant that this critique comes from Shirky, who once argued in a 2009 Ted Talk that Twitter and FB would be key tools to circumventing repressive regimes. Sober thought about where these things are going is not leading to enthusiasm from some of the industry's top enthusiasts.
+1 MT @zeynep: Ello hype should alert every social network of the unease about choices. Many looking for a cascade. And not just power users

— Mathew Ingram (@mathewi) September 26, 2014
There is a thirst for something new and better than the tools that are available at a mainstream level.
This is not so much new, as a desire that is becoming more intense. Three years ago, I taught a social media and performance education program for teens. The only thing this cohort could agree on was that none wanted to be on Facebook, but that each felt they HAD to be in order to be relevant/informed in the social order. This sentiment is growing mostly because of the intense changes being brought to these tools motivated by the drive to monetize. That Facebook's newsfeed algorithm has significantly displeased users has not dissuaded from Twitter musing publicly about doing the same.
The disparity between what is popular/useful/desirable and what is most profitable is causing a lot of tension a newly interactive sphere that hasn't really figured out how to meet the needs of the new stakeholders in media as it becomes social: The users. Montreal-based Cllbr's Francis Gossellin sums it up in a recent post about the implications on start-up social network Ello:
"Social media can be profound, and useful, and productive. The unfortunate downside is that it is owned and controlled by unscrupulous new masters, who, while certainly making everything in their power to "do no evil", are actually eating away at our confidence in our collective ability to communicate, organize and fix the problems at hand. "
I've got Ello invites, but only for those who can explain what it is to me. pic.twitter.com/DRDFArdqOo — Drew Minns (@drewisthe) September 26, 2014
Despite these reservations Social Design will become an increasingly necessary and relevant tool to theatre-makers.
This is mostly to do with innovation and the age of intended audience. This was drummed into me during a conversation with Gabrielle Madé of the newly relaunched CMF Trends site. She pointed me to this article, in Variety that reports amongst US teens YouTube Stars are more popular and recognizable than Hollywood Stars. Ever heard of Smosh, PewDiePie or Hyan Higga? No? That's probably because you're old. These guys are huge, bigger than Brad Pitt or Jennifer Lawrence to the cohort that will be in their 20s and potentially buying theatre tickets in he next decade. What influences new audiences comes not from mainstream media, but the self-publishing/broadcasting world of the internet.
Beyond the popularity of these tools some artists are also becoming more sophisticated at integrating them into the work. The 2014 HATCH series at Harbourfront (curated by Praxis Theatre) saw a number of compelling experiments with social design from Rob Kempson's #Legacy which effectively integrated livetweeting into the performance, to Faster Than Night that used social tools to give the audience an element of control over the direction of the narrative, to Melissa D'Agostino's Broadfish, which mined the internet for some of its most important content.
Most recently, I attended the The Sixth Man Collective's Monday Nights at The Theatre Centre, which encouraged the use of social devices throughout. I found this kept me engaged in an interactive piece that pitted my basketball team against three others. Even when we lost, it gave me a way to celebrate, by documenting the loss on Instagram. Theatre may be ephemeral, but our experience can now live on forever. This means something new for live performance, the next year will probably be figuring out what that means.
Comments
comments