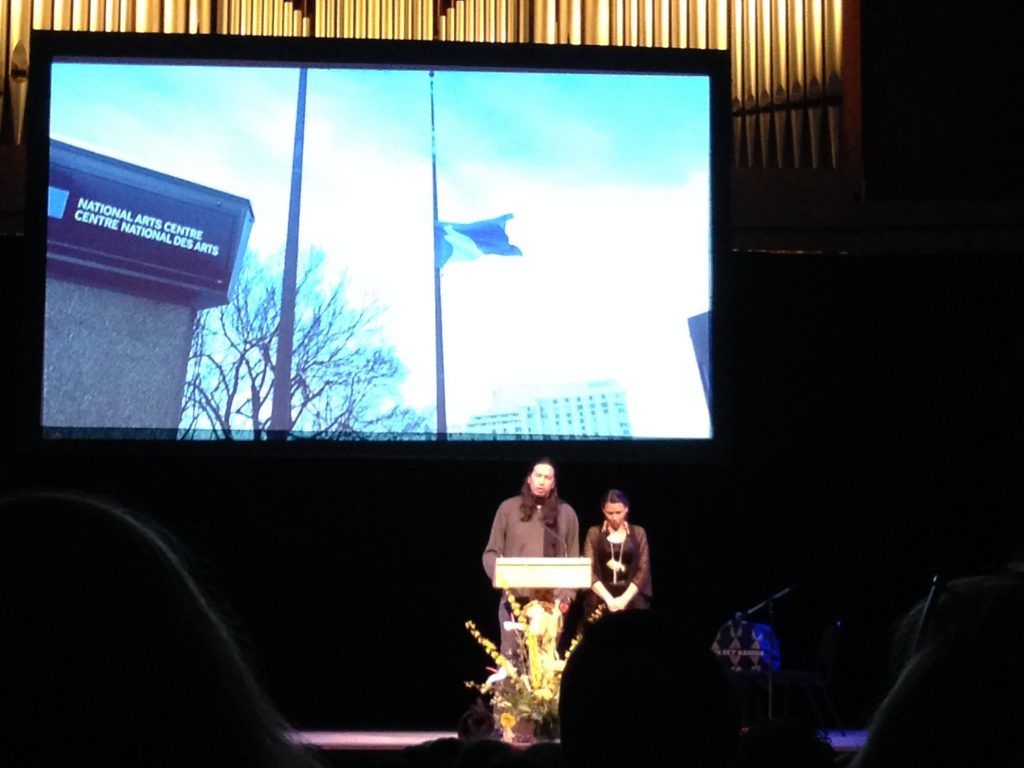 It was pitch black when I awoke that morning and, with a few extra minutes to spare, decided to check emails before heading out into the cold. I am still reeling from the message that flashed across my screen. It was sent by a mutual friend to a few people across the country. It held the most weighty and unbelievable news that Michael Green had died.
As with film, so too with real life, I thought it was a terrible joke. My body reconstituted itself, my inner voice kept repeating unknown sentences filled with questions. I was in shock and as I headed to a meeting I couldn't help but be buoyed by the fact that I would see dear colleagues, great friends, big hearts and that together we would try to digest the undigestable together.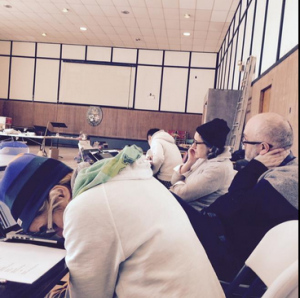 It was a snowy morning in St. John's. We were in the crunch moment in rehearsals for Robert Chafe's adaptation of Wayne Johnston's The Colony of Unrequited Dreams. Due to the insane schedule that is our theatre making lives, Chafe, director Jillian Keiley, assistant director Christine Brubaker and I in my role as dramaturg had planned for a 7AM meeting at a coffee shop to "solve" the ending of the play. Any of you who have worked in new plays will recognize this moment.
Within moments of our meeting, we discovered the scope and scale of the loss, as we learned one car held 4 powerful members of Canada's Cultural Scene. We learned that all 4 were killed. Narcisse Blood, Michael Green, Lacy Morin-Desjarlais and Michele Sereda. I knew 3 of the 4 who were killed in that car. There was a 5th man who died in the other vehicle. Jill had sent an email to the powers at the NAC, and soon after the flag was being lowered to half-mast.
There have been extraordinary tributes to all four artists who died on that day and SpiderWebShow wanted to find an immediate way to help, or to act, or to do something, anything, to stem the tide of grief. We put up a memorial page and we did our best to aggregate the various tributes, posts and pictures from the web following this tragic event. It gave us a way to connect, to support, and to share the news for those who may not have known any of the deceased or the impacts of their work on our lives. You can still access this page here.
Editor-In-Chief Michael Wheeler suggested that we scuttle previous plans for this issue of the Times to speak to the tragedy. He asked that I try to contextualize the incalculable scale of the loss. A bomb went off that day and the explosion was felt from coast to coast to coast. Making Treaty 7 is the reason that these four artists and that lone Saskatchewan man, Morley Hartenberger came to a mortal face-off on a Saskatchewan highway.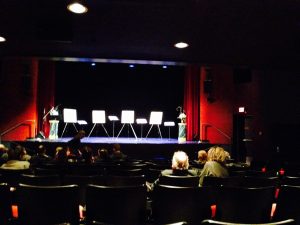 Here is what I will now ask you to do. Learn about Making Treaty 7. Contemplate the very real costs of change. That lives are always held in the balance and that however you characterize it – change is like war and there will always be – to use the heinous phrase -"collateral damage". Three of the deceased personally impacted my life in ways unknowable but profound, but all 4 of them, Warriors all, left an indelible mark for change.
The four artists who died in that car were at war with the way things are, and in my optimism, were alive long enough to see that the war, while never winnable, was on its way to being won. I encourage you to see what kind of warrior you can be and to learn about these 4 beloved, admired and extraordinary artists – it will make your lives richer.
I began this by painting a picture of a snowy, dark Newfoundland morning moments before a meeting with dear colleagues and I remember how glad I felt to be heading into such bad news with such good friends – how we were meeting to "solve" the ending of the play. After many hugs, several beleaguered glances, more hugs, tears, blown noses, and deep cups of coffee we did what any good Chekovian character might do. We worked. And sporadically we stopped and then we worked again. The play has now opened. It seems like we might have "solved" that ending after all. But what we really did was allow the guts of our humanity to wash over us while we worked.
Rest In Peace you fearless Warriors.
Comments
comments