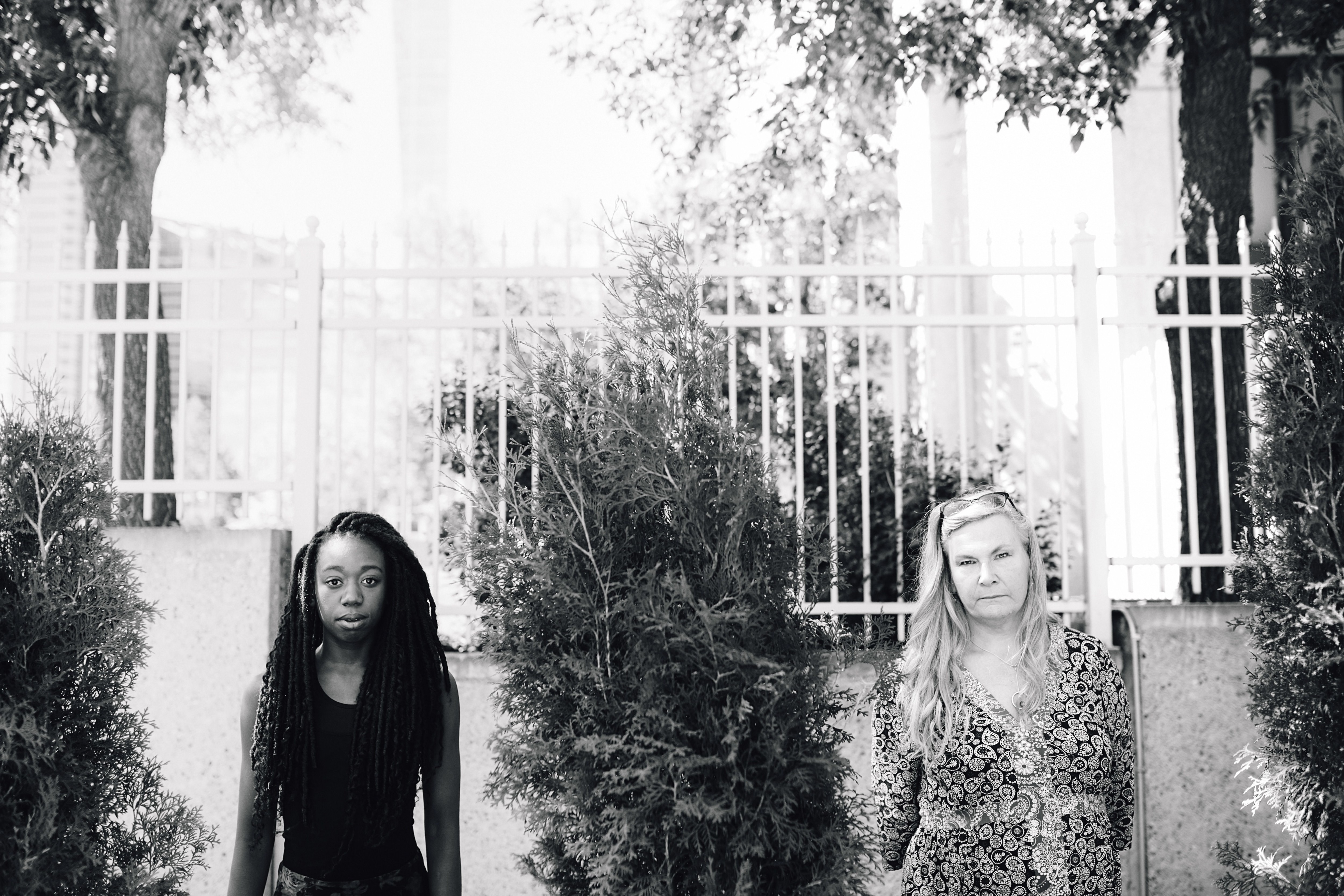 Winners and Losers is described as "a conversation between lifelong friends". It is a Governor General award nominated play written by James Long and Marcus Youssef, who are actual long-time friends.
The two sit at a table and play a game they made up that debates whether people, places or things are winners or losers. The game begins innocently enough, but inevitably creates tension between the two friends, calling into question their closest relationships and most deeply held beliefs about themselves and others.
While the performance of Winners and Losers feels like it might be 50% improvised, it's probably closer to 90% scripted – though the published script was created almost entirely from transcripts of improvised conversation.
James and Marcus suggest others approaching new productions of the script "use [the] text as a guide in developing a new show that is built on the frame or structure of this one". This was the challenge I chose to undertake with my company, Chromatic Theatre, in early 2016.
I quickly set about to find two actors who I thought might be a compelling pair for this artistic process. Some careful thought led me to Ellen Close and Makambe K. Simamba, two of my artistic colleagues that I was excited to work with, and who I thought would be great fits for the type of show that asks you to put parts of your real lived experience out into the world for public consumption. They were both keen and interested to be involved with the adaptation, and eager to get to know each other better.
The plan was to create a dramaturgical skeleton for the play. We broke the existing text down into beats based on form and function, rather than beats based on content. What was the purpose of each beat? Where did the plot turns occur? What were the mechanisms leading up to each shift?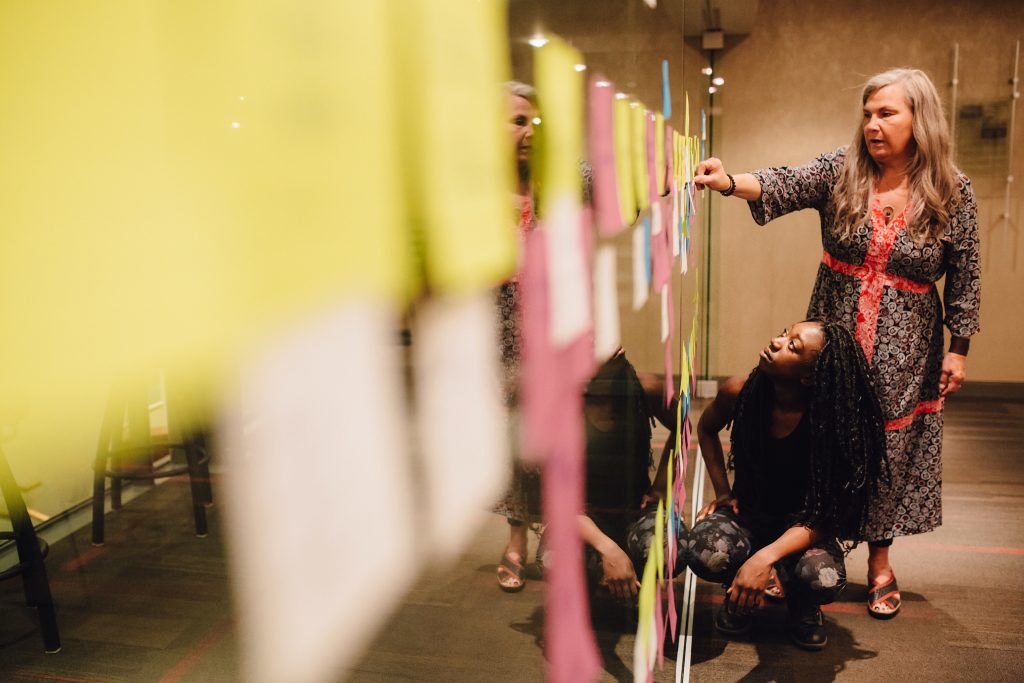 We then began to play the game of winners and losers, improvising conversations based on topics we thought might be compelling. At its heart, James' and Marcus' play is about social class, and we chose our topics hoping that they would lead to a major ideological difference. The clear starting point was to focus on the differences between these two performers: race and parenthood. One performer is Zambian, the other is Canadian; one performer is a mother, the other is not.
It turns out that Ellen and Makambe have a lot in common beyond these obvious differences. Unfortunately, it quickly became apparent that finding the heart of our play was much more challenging than I had anticipated. Through our first week of explorations, only one consistent conflict began to emerge: spirituality vs. rationality.
We had planned to rehearse four weeks over four months. Halfway through our second week together, Ellen realized that the conflict we were pursuing was manufactured. She took a very brave step and suggested that there was limited artistic rigour in pursuing a path that encouraged lightly held artistic opinions to be contrived into fundamental beliefs. At the end of the day, and despite all appearances, she and Makambe simply had too much in common to achieve a fulfilling central conflict. To remedy this, she decided she would step away from the project to make space for another voice that would be a more compelling foil for Makambe's.
This shook me to my artistic core. Ellen is an artist that I very much respect, who has a long history in new work creation and practice at using personal experience to fuel the creative process. If she didn't want to be in my project, did that mean it was bad? Was I a bad artist? Her decision challenged me into questioning if the artwork I wanted to do had artistic integrity or value.
In the middle of the creation process, this was terrifying, humbling, and challenging. I had never felt so vulnerable… but this wasn't about me. This was about the pursuit of artistic rigour. It was about making sure we didn't half-ass the project and put out a product that we weren't proud of. Ellen and Makambe said they still believed in the project, and Ellen restated her commitment to ensuring the project was completed – just with the right people.
So, with two weeks left in the development schedule, the three of us set out to find a new actor. Again, there was some guesswork involved. Without a life-long friendship to challenge, how would we know that any artist would work in the way we needed with Makambe? The three of us put our heads together and threw ideas around until we came up with a person who excited us: Valerie Planche, an established actor and director in Calgary. Pros: she's well known, vocal about her opinions, and a mainstay of the Calgary theatre community. Cons: she's not done much devised work, is of a different generation, none of us knows her very well.
We decided to ask her; what did we have to lose?
Valerie was not only interested in the project, but excited about it! Makambe and I took all that we learned and dove back into the process with Valerie along for the ride. And things started to work.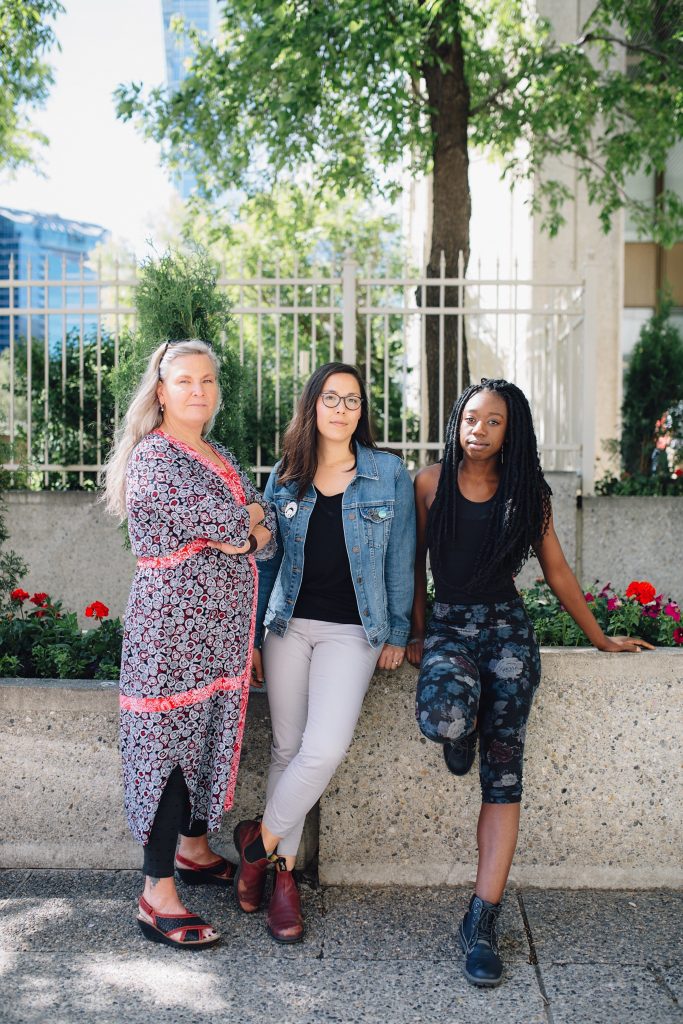 It turned out that her being part of a different generation was a huge positive factor – she was so game to talk about her experiences and fascinated to learn about Makambe's. It wasn't easy, but this time we started to get content that felt right. The game started to feel interesting, which helped the process to feel rich, fulfilling, and challenging in a productive way. Makambe and Valerie were responding to each other authentically in ways that were deeply evocative and provocative. We were no longer grasping for content, instead, we were generating hours of conversation.
We sent nearly 10 hours of recorded conversations and improvisations to a transcription service, and received hundreds of pages back. In our final week together, we set to hanging the text on the original dramaturgical skeleton we had created months earlier. We finished the development process with a script and an invited reading.
I don't think the script is quite complete – we still need to iron out a few transitions, and work on some of the more physical components of the play… but we have a script that we are proud of, and a couple of new friendships.
Maybe even some that will last a lifetime.
Comments
comments