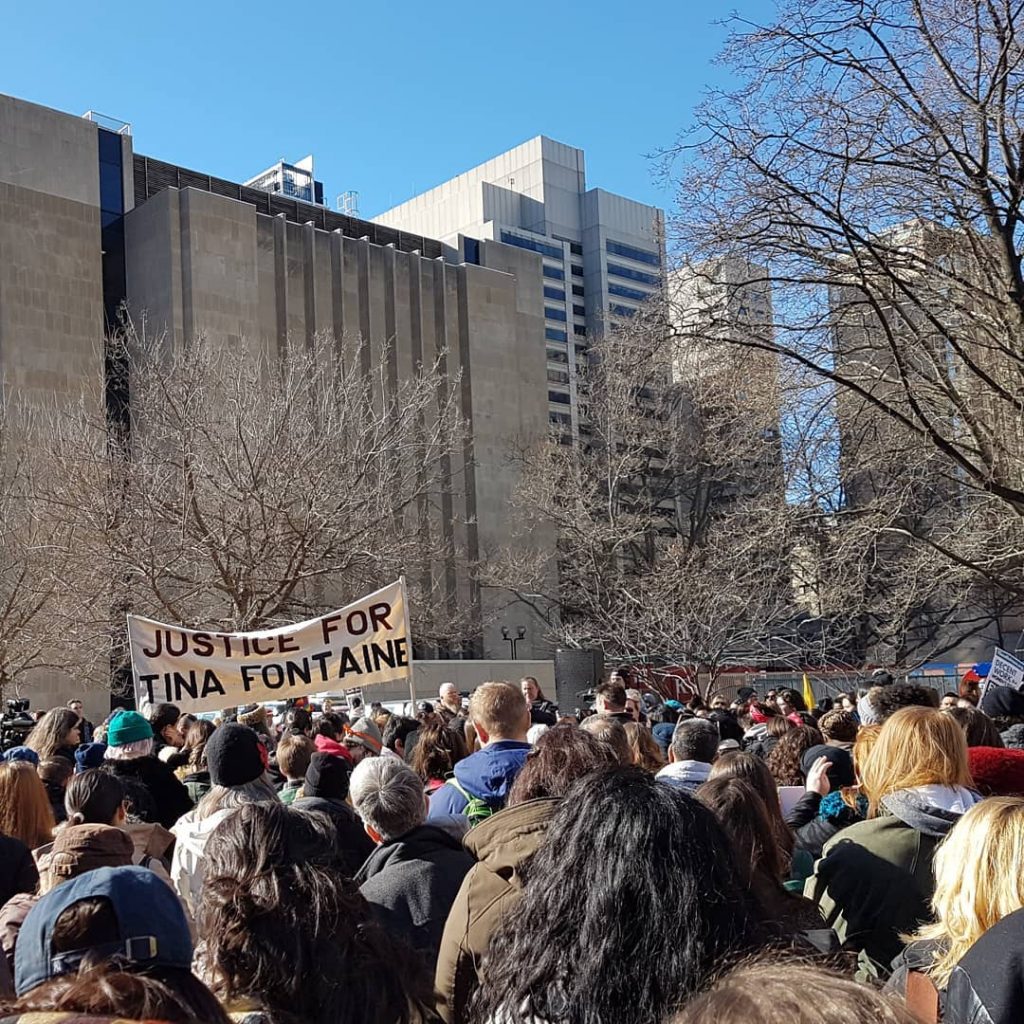 My relationship to Canada has moved through three phases in my life so far.
As a Toronto-area kid, I believed the idea I was told: Canada was a haven for diversity, a multicultural mosaic that, above all, was a more just and peaceful place than America. I knew racism existed – I experienced it and felt it and saw it – but I believed it was possible to work against, because this country, Canada, belonged to immigrants and people who look like me as much as it did to white people.
I got older. I found myself in more spaces with Indigenous artists and activists. I was challenged, and I learned things I never knew before. I realized I had rarely before had relationships with Indigenous people because that's how Canada had been built – through segregation, through apartheid, through genocide. I read essays like "Decolonizing Antiracism". I realized I had been wrong.
Canada does not "belong" to whoever claims it. Racialized settlers – no matter how marginalized – cannot simply buy into the myth of Canada as the multicultural paradise that it is sold to be. I did not want to be an abettor of white colonial violence. I did not want to enact similar patterns of violence that colonized and displaced my own ancestors. I was ashamed to be Canadian. I rejected the title.
I didn't want to be Canadian.
But, of course, I am Canadian. I can't simply reject being Canadian because it is shameful. I am Canadian. I am a citizen of this state, a state that was built to serve settlers – white settlers, and also those who stay complicit in the settler colonial project. Now, like many of us, I am thinking about what it means to both be Canadian and accountable to the ongoing violence this state enacts.
When I first heard the words "truth and reconciliation" applied to Canada, I didn't think it meant to suggest a reconciliation between two peoples (what a ridiculous suggestion that would be, anyway – you can't just simply shake hands and be friends after centuries of oppression); rather, I always thought the word "reconciliation" was a call to Canadians like me to reconcile, within ourselves, two starkly different images: the one of Canada as an inclusive society where anything is possible, and the image of Canada as an illegal, violent colonial project that continues to exist and profit off of the displacement, dispossession, and deaths of Indigenous people and communities.
I can't reconcile these ideas, because they are incompatible. What I can do is acknowledge (and grieve) my complicity in the former, and work for accountability in the latter. This state is a sum of many systems. Every single one of them that theoretically could have helped Tina Fontaine – Child and Family Services, law enforcement, the justice system – failed her. These systems failed Colten Boushie, and are failing his community. These systems fail Indigenous women, girls, two-spirit folks, youth, and communities every day – because that's how and why they were built. Colonial power is woven through every piece of this Canadian fabric.
I want to ask us all – how are the systems we are a part of reproducing colonial violence? Do you have some bit of voice or power within the justice system, or social work, or education, health care, arts and culture, hospitality, something else? How can you shift something around you or even within yourself to help dismantle these systems? It's time to tear them down. You are not powerless. We are not powerless. We can't let ourselves off that easy.
+++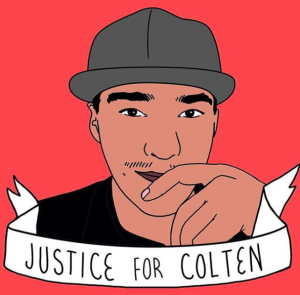 I originally wrote the above as a Facebook post, the morning after Raymond Cormier was found not guilty for the murder of Tina Fontaine, two weeks after Gerald Stanley was acquitted in the shooting death of Colten Boushie. SpiderWebShow invited me to republish it here, and I agreed because I really want to have this conversation with fellow non-Indigenous artists in the Canadian arts community. I am heartened to see us as a community listen and learn about what it means to meaningfully support, witness, engage, produce, and grow from the art and stories of our Indigenous colleagues. We give land acknowledgements before shows; we are sometimes earnest and often clumsy. We know there is more to do.
And I just keep thinking about Tina and Colten. I think about the young and emerging Indigenous artists I know, and the many, many more I do not know. I spend a lot of time doing theatre with young people who face structural barriers to artistic development and arts education – people of colour, LGBTQ2S youth, youth from working class, low-income and poor backgrounds, etc. This work makes me reflect on how equity (in the arts starts, and elsewhere) starts with accessible mentorship and education opportunities for those from equity-seeking communities; it reaffirms to me the importance of people having access to mentors and teachers from their own communities. In this 'era' of 'reconciliation', how can we, as the individuals who make up the Canadian arts community, invest ourselves in young Indigenous artists?
I know you are with me on this, Canadian arts colleague reading this piece. I also know how much you have to consider your own challenges, especially when times are tough. I know how hard it can be to implicate ourselves in the colonial project. My ancestral history is wholly scarred by British colonization. Most of my ancestors, as far as I knew, came from colonized India. They were brought through the coercive and exploitative system of indentureship to the Caribbean: to Guyana, a country also colonized by the British, the ancestral land of the Carib and the Arawak and many other Indigenous nations. My parents and their families fled a Guyana wracked by the civil turmoil to Tkaronto, Dish With One Spoon Territory, the colonized land where I was born. I do not align myself with colonizers. That would be an insult to my ancestors, and to my lived experiences. But: I do know that I am afforded many of the benefits of settler colonialism here in Turtle Island.
Sometimes, when we have experiences of marginalization, we hold on to them – they are indicators of our resilience, they are legitimization of our ongoing struggles. They give us permission to be angry, to be sad, to be tired. And sometimes, this makes it harder for us to acknowledge the ways in which we benefit from other peoples' marginalizations. To my Canadian performing arts community – especially those of us who are not rich, who are not men, who are indie, who are young, who are queer, who are people of colour – it is so easy, in our corner of the world, to feel marginalized by our status as artists and arts workers. And, we are: arts under neoliberalism means that every part of what we do is underscored by resource scarcity, work precarity, and uncertainty about the future.
Even knowing all this, how can we, as a community, commit ourselves to the health and vitality of Indigenous youth? How can we, as an arts community, commit ourselves, ongoingly, to the artistic growth of Indigenous youth? How can we, as a national community of artists, meaningfully support our Indigenous colleagues in creating space to teach and make art with their youth? How can we move resources to make this more possible? I say move resources, because I am not talking about charity – voluntary, elective giving – I am talking about reparations.
How do we help repair communities that have been harmed by a colonial project that most of us (however little or unwillingly) benefit from? I say move resources not because I assume you, reader, are resource wealthy, or that you are undeserving of resources – I mean, I am not wealthy, and I believe I am deserving – but I wonder how we each implicate ourselves in reparations, in our corner of the country? What could be transformed if, say, each of us took half a penny from every dollar we made as artists and gave it back to Indigenous artistic communities so they can invest in their artistic health, their youth? What could it look like to make reconciliation a day-to-day practice in our artistic work?
I will end with these questions because I do not have solutions. I have desire for us to keep talking to each other, and to talk to and listen to our Indigenous friends and colleagues. I hope we as an arts community can commit to finding concrete and ongoing ways to protect, lift up and celebrate Indigenous youth.
#JusticeforTinaFontaine
#JusticeforColtenBoushie
Comments
comments