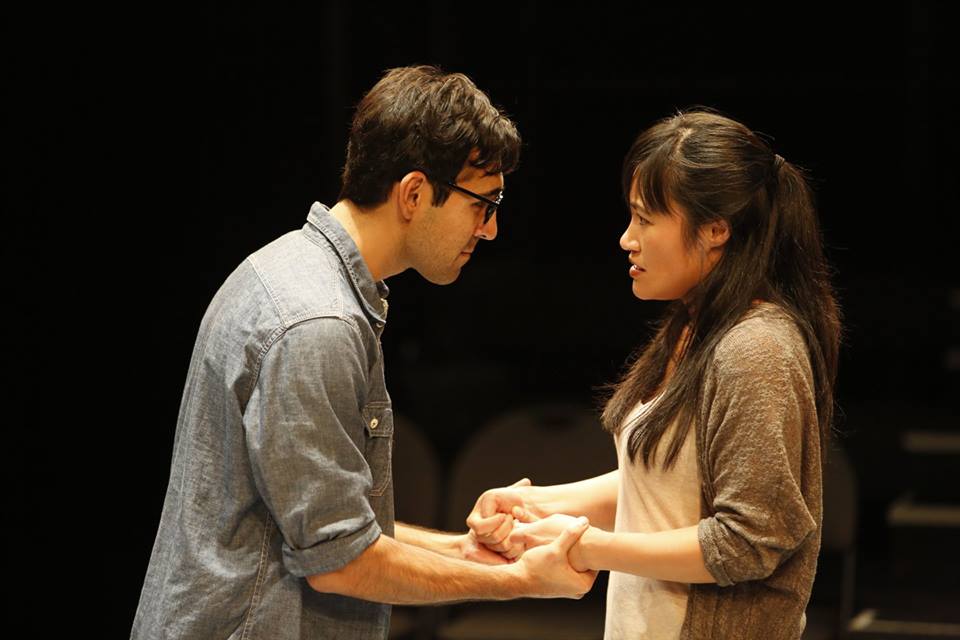 Over the past four years, my priorities as a producer have changed dramatically. When I first started at Rumble my biggest question was, "Where do I find more money?" Now I'm wondering how we, practicing a Eurocentric art form, can create a more level playing field. In a small company, currently under all white leadership with a conventional gender breakdown, how do we avoid perpetuating systemic inequalities?
We are far from answering these questions. But we now allow them to guide how we create work and run the company in a number of ways including the following:
We Acknowledge We Have Power
The theatre community in Canada is very much a culture of poverty. But this sense of lack has distracted many of us from the amount of power we do have. Rumble is a 25-year-old company with operating funding from all three levels of government. Our staff makes a living wage and receives benefits. We work in PL1422, a shared office, production, and rehearsal space. In an industry full of artists living from gig to gig, taking part-time jobs to get by, we are incredibly privileged.
Recognizing this power means that we are able to see our programming, production, partnerships, and hiring as choices – our privilege gives us options. In the past, our casting and hiring looked very much as it does when you first start your own company. We'd talk in the office about who we knew, who we had seen recently, and who we liked. Then we'd offer them jobs. We understand now that this system perpetuates the inequalities already present in the industry.
Now we prioritize inclusion in our hiring. We prioritize scripts that allow for diversity onstage and off (the selection process includes conversations about cultural appropriation and avoiding speaking 'for' marginalized groups), and we meet with production folks even when we're not hiring so we have more connections in the community – more awareness of who is out there.
We've heard the argument that we should just "hire the best person for the job" no matter what their background. This argument ignores the fact that cis, able-bodied white male actors, designers, and technicians traditionally receive more, and better opportunities for work, gaining more valuable experience and having the chance to practice their craft while being paid.
This argument also ignores the number of parameters we already impose in our hiring and programming. We need to hire artists who are local, and, until very recently, needed to hire a quota of affiliated artists. We need to program a certain number of Canadian works, and we need to program work and cast artists that Vancouver audiences want to see. Adding diversity to this list of parameters doesn't limit us any more than the other rules we play by all the time.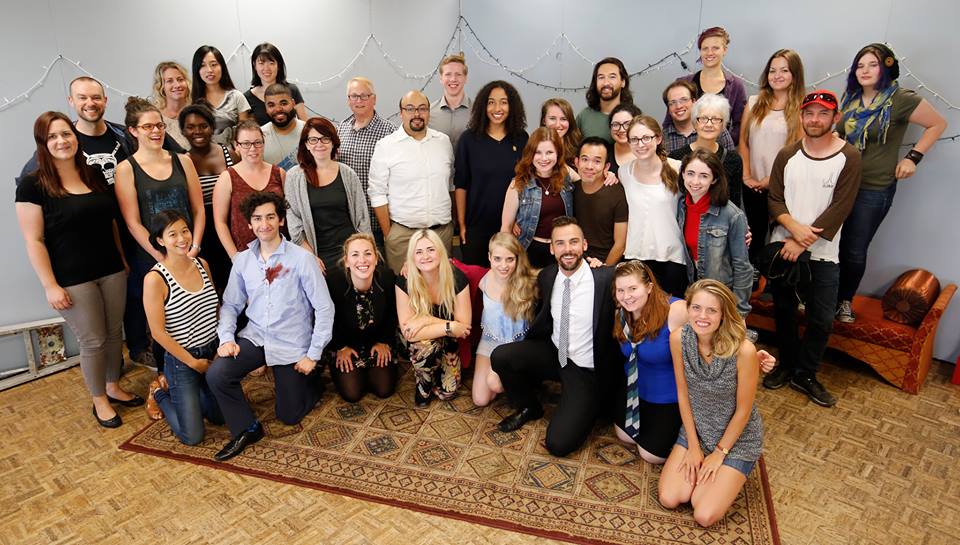 We Remember We're Not "White Saviors"
This is a big one. After seeing how much power we have, how big the problem is, and how much better it could be, it's very difficult to not run off in all directions trying to fix it. We've come up with some very stupid ideas in the office and have learned to run our notions past other people before we act. We're learning to listen to the conversations diverse members of our community have been having for years, and identifying where we can help.
We Connect Emerging and Established Artists
In selecting the established artists to engage in our mentorship program, we want to be sure to reflect diversity of practice, ethnocultural background, and gender. The emerging artists and artists just out of training that we see at our mentorship events are a diverse bunch, far more so than the established artists regularly seen in the professional community. This indicates to us that it is not a lack of interested or trained artists from diverse backgrounds, but that attrition or ghettoization is happening somewhere along the line. We want to be sure that we're showing young artists from diverse backgrounds that there is a place for them in the professional community, and we do this by connecting them with potential professional mentors who can help steward them on their path.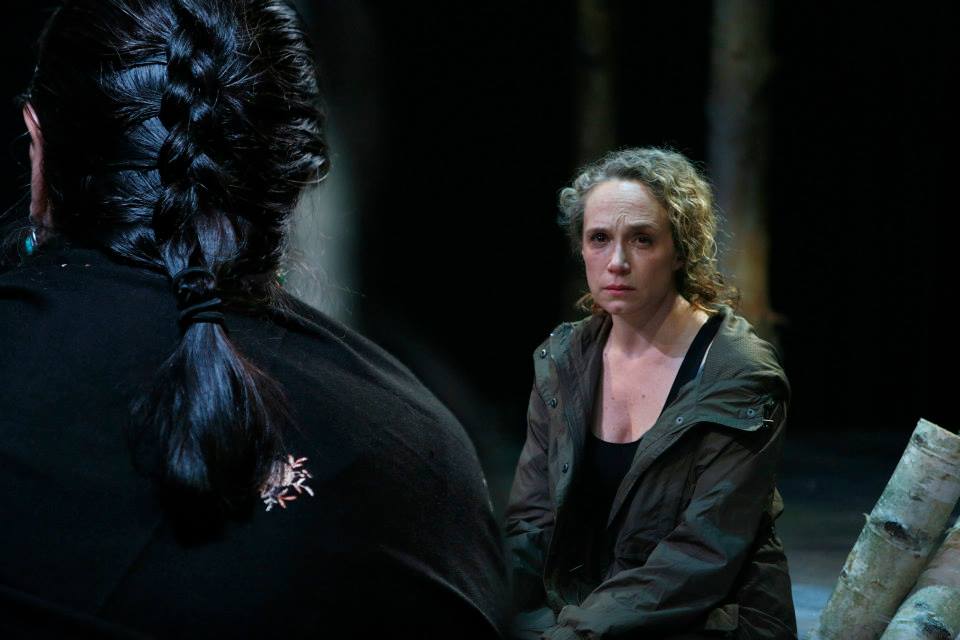 We Remember it's Always Relevant
When contracting for Indian Arm, Hiro Kanagawa's story of a white family dealing with the accidental death of their adopted First Nations son, we ran into some bureaucratic challenges engaging the two First Nations actors through Equity. When I explained the problem to one artist, she sighed and said, "What a shame. And on unceded land too."
I initially dismissed her comment as irrelevant. I wanted to focus on fixing the immediate contracting problem at hand. But the longer it sat with me the more it bothered me that I didn't hear her. Of course it's relevant that settlers are forcing First Peoples to contract under rules that don't work for them. There is no aspect of Canadian culture that is untouched by colonialism. And there is no time where that is irrelevant.
People's lived experience of colonialism, racism, ableism, and misogyny impact all aspects of their lives. These experiences should not be dismissed for efficiency's sake.
We Admit We're Wrong
It happens. It happens a lot. We talk constantly in the office, and with our Board, about all aspects of our work through the frame of accessibility and inclusion. This means we have to be okay with having really awkward conversations on a fairly regular basis. There is enough respect and compassion in the office to allow these conversations to happen without ill-will.
But it still happens. We make mistakes and will continue to as we move forward. And when we do make missteps, we've learned that the only appropriate response is, "I'm so sorry." and to figure out how to fix the error in the future. When someone shares something from their lived experience, or tells you how your actions impacted them, you cannot tell them they're wrong. You can just try to learn more, and do better.
---
*From image of 2016 Tremors Festival of Emerging Talent, above:
Front L-R: Kellee Ngan, Adam Olgui, Lucy McNulty, Jamie King, Anais West, Vincent Leblanc-Beaudoin, Jessica Keenan, Kaitlin Williams Middle
L-R: Ashley Sutton, Becky Low, Eleanor Felton, Sarah Mabberley, Pedro Chamale, Miriam Barry, Elizabeth Willow, Jenna Mairs, Chris Lam, Shila Amin, Laura McLean, Barbara Clayden, Shauna Griffin, Jeff Harrison
Back L-R: Stephen Drover, Karina Pry, Britney Buren, Sophie Tang, Chris Francisque, Xin Xuan Song, Raymond Hatton, Ryan Scramstad, Arlen Kristian Tom, Joel Grinke, Linzi Voth, Patsy Tomkins, Nicole Weismille
Comments
comments