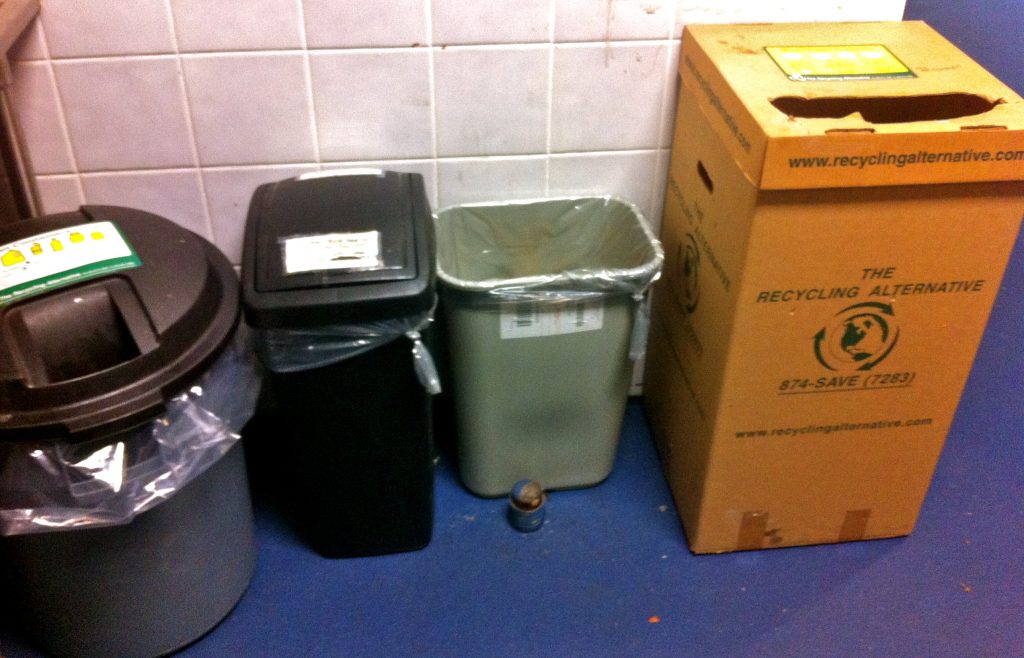 While at school in Singapore in the late 80's, I was part of a team that hand-sorted paper waste from 1300 students every two weeks. Seeing a toolshed full of paper being diverted from the landfill changed my perspective on what's reasonable to use, and what we should be throwing away. Later in Toronto, I was part of the environmental survey team for our university residence, advocating for a change to non-toxic cleaning systems long before the boutique lines of green-washed products hit the shelves. I've taken the approach: change what's in reach, and share the experience to create a wider impact.
It's been 2 ½ years since PTC moved into its current site, and created a theatre centre out of an abandoned pork roastery in Vancouver's Chinatown. We've tried to implement green policies through our transition to this space, and in every day operations. We couldn't afford a lot of high-end eco-products, so we have taken the "reduce and reuse" principles of the three R's to heart. We furnished our hub with free finds from Craigslist and other facilities, and got lots of donations of rugs, plants, and chairs. (And sweaters, because it was cold that first winter before we had insulation.)
We're always balancing a desire for a high level of hygiene with low environmental impact and limited operating capacity.
Reduce
No paper towels in the kitchen. Use a towel or a dish cloth.
LED light bulbs (warmest possible light). So far, we've replaced 2 bulbs after 2 ½ years. We do have some incandescent lamps, particularly for building users who react to LED lighting.
The waste management system is in the kitchen. We have minimal garbage receptacles elsewhere, because there isn't space for compost everywhere, and people won't separate their waste if the receptacles aren't beside each other. It also makes people a bit more mindful about how much they throw away.
We have portable coffee cups to take to the café downstairs if you forget one. If we go on coffee runs, we bring mugs for everyone.
We have a Bodum for onsite coffee making. No paper, no plastic, compost the grounds.
We have a set of wine glasses, coffee mugs and a full set of dishes for daily use and parties. If disposables are used, they have to be compostable or recyclable.
Someone keeps stealing our forks. We need more…
Cleaning: hot water and vinegar. Hypoallergenic unscented dish and hand soap. No chemical
cleaning, to reduce irritants for those with chemical sensitivities, and be mindful of what's going into the water supply.
No chemical air fresheners. Fan plus essential oil eucalyptus spray (note this can be an irritant for some; we are investigating an unscented option to keep washrooms odor-free).
Copying: we read digitally for script submissions, and use google or dropbox to share with outside readers. When we're working dramaturgically, we often need to print for reading in places where we don't bring our computers, and to save on eyestrain. Our printer is defaulted to duplex.
Digital storage has a carbon cost. We just reviewed our file archiving policy and system to reduce the footprint of our digital filing system. We name files and sort them so working files can be deleted annually.
Reuse
We have a big collection of hand towels, dish cloths, and tea towels, and I take the laundry home weekly to sanitize (hot wash with vinegar).
Our one-sided script paper is repackaged into notepads (glued across the top, backed with cardboard, sliced to 5 ½ x 8 ½). These notepads are only used by staff onsite to reduce risk of copyright infringement through unlicensed distribution of playwrights' materials. Cost per paper-box (5000 sheets) is about $70, equivalent to ? yellow lined notepads. We do this 2 x per year.
Recycle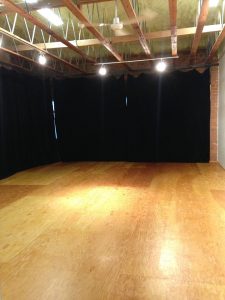 Electronics and lightbulbs: Facility manager collects and returns.
Compost: I bike the compost bucket home 1-2 x/week to go into municipal compost, which is not available from our office. We are considering moving to commercial pickup, which would allow us to compost paper towels as well, but at the moment we're throwing out the bathroom paper towels. When we review the recycling contract, we'll examine composting versus reusable linen roll in the bathroom. Our main compost challenge is convincing people that "compostable" coffee cups are not actually accepted in the municipal composting system. Instead…
Coffee cups: They're now recyclable through the beverage container recycling system municipally. We have a separate bin for coffee cups, which took a couple of months to train people to use. Lids go in the mixed-container recycling. I stomp the cups (the sign to crush them has limited impact), and ride the bag home every two weeks or so in time for recycling pick up.
Mixed paper/cardboard.
Hard plastics/glass/metal.
We don't have soft plastic or styrofoam recycling right now, but are advocating with our recycling provider to add this service. And just trying to convince people not to bring Styrofoam containers here, that stuff is nasty and melts into your food.
We put out one medium garbage bag a week, unless there are actors in rehearsal or a party. Foil lined bags, plastic wrappers, and non-recyclable take out containers are our main garbage sources. (And the occasional science project from the fridge that I am afraid to open to compost.)
So, our waste management system depends right now on the fact I live a 5 minute bike ride from the theatre, and am happy to cart something home 2 x per week. When I am off-site, the staff divvy up the washing/composting duties (the cups we just stockpile till I return).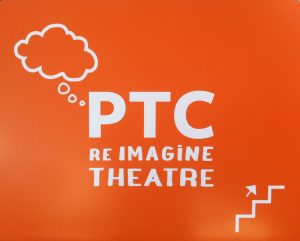 We're dealing with an ever-changing system of waste-management (or resource management) in Vancouver, so I commit to staying up to date, taking an educational approach, and being willing to get my hands dirty. We include waste management system information in every rental and rehearsal orientation, and we try to make it personal, with humourous and graphic descriptions of Kathleen and me rescuing compostables from the garbage.
I've had rehearsal participants thank me for clarifying what can be recycled and sharing the joys of composting. A few building users bring their compost to work, and I'm happy to redirect it for them rather than have it end up in the land fill. We're currently researching new waste management companies to cost out a zero waste solution that involves less staff time, but the experience of dealing with all of the details of waste management has changed my habits for the better.
My 17 year-old self was just gaining knowledge about climate change when I started to roll up my sleeves and start sorting and reducing waste. The climate is changing, and the impacts are already being felt. Connecting ourselves to that change through our daily behaviours will hopefully prime us to act in the political and social spheres – to sort through the detritus and push for real environmental change.
Comments
comments