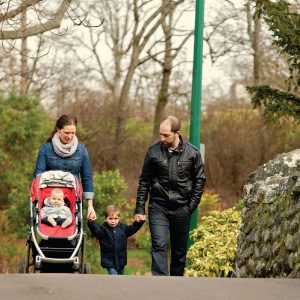 Listening to people talk fascinates me. Pregnant pauses. Rapidly repeated words. Ums and Ahs. These chunks of verbal gold are just the tip of the iceberg. Original turns of phrase. Complex argument structures. Personal emotional stories. As a journalist and theatre artist I've spent a lot of time thinking about how people talk, and of course, what they say. Several years ago I decided to take a year and formalize this infatuation. I enrolled in graduate school to study one of the undisputed territories where journalism and the theatre overlap: something called "verbatim theatre". What started as the pursuit of truly capturing the spoken word has offered opportunities far greater than I could have ever imagined.
Verbatim theatre, as I now know, is a term for making plays out of transcripts. Transcripts of interviews, trials, or public hearings. Very much like documentary films, there is a wide spectrum of what could be called "verbatim" plays – ranging from those mixing verbatim material and creative license (such as Peter Morgan's Frost/Nixon) to plays combining verbatim material and commentary (such as Moisés Kaufman and members of the Tectonic Theater Project's The Laramie Project) to plays using strictly words spoken by a given community (such as Andrew Kushnir and Project:Humanity's The Middle Place).
British theatre scholar Derek Paget first coined the term "verbatim theatre" in a 1987 journal article. Paget was writing his thesis on the form, explaining it had been around in various forms since the 1960s, and was a direct product of the portable tape recorder. For the first time, anyone could become an interviewer, investigating and presenting issues they were passionate about. Paget wrote that verbatim theatre empowered those normally disempowered, adding voices to public debate and "seeking to extend the space left by the 'official' recording and reporting media." He concluded however, that because it was extremely time consuming to collect and transcribe interview material, there was not a lot of hope for the future of the medium. Paget was right. But he was also wrong.
Almost thirty years later verbatim theatre is thriving. By the time I was writing my thesis on verbatim theatre's relationship to journalism, there were several examples on the Canadian Theatre scene alone of powerful and popular verbatim theatre productions. Oonagh Duncan's Talk Thirty To Me – about aging. Annabel Soutar's SEEDS – about a Saskatchewan farmer's fight against big business. Andrew Kushnir and Project:Humanity's The Middle Place – about shelter youth. Among others, these examples show the appeal of the real. The theatre is a place where we come to imagine, and to believe in lies. But it can also be a place where we come together to hear real people speak their truths.
I was curious how we could innovate on the art form. How could the world of journalism help grow this very journalistic theatre practice? When the Belfry Theatre's Michael Shamata contacted me about the possibility of applying my research, I was immediately interested in the subject matter. Homelessness. As a theatre school student in Victoria I remember walking home from downtown and being shocked by the number of people sleeping on the streets. Michael said he wanted to address this pertinent issue on stage. We quickly agreed that verbatim theatre would be a perfect vehicle for this dialogue, and that our project would take a holistic look at homelessness in Victoria. Instead of focusing only on homeless people (who of course would be a crucial part of the story), we would interview the entire community. Homeless people, housed people, children, teenagers, senior citizens, lawyers, doctors, police officers and others. After all, homelessness is an issue involving and affecting the entire city.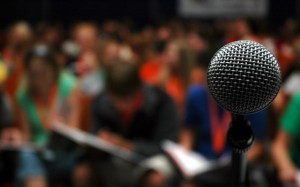 This was no simple task. The secret ingredient was time. For over two years, I spent time with the community. I visited schools, shopping malls, shelters, churches, jails, and offices. I helped deliver early morning coffee to people sleeping outside, played pool with youth at shelters, stood on street corners and knocked on doors in random neighborhoods. Almost every person I talked to had something to say about the issue of homelessness. I was consistently humbled by how open all of these strangers were with their stories. Interviews ranged from five minutes to five hours. The words were all spoken so differently, but what was said was always fascinating. It was a life changing experience. Over and over again my assumptions about this issue were shattered. There is no use trying to predict what is happening inside someone's head. It is crucial that we have conversations.
After over five hundred interviews, we were left with a fantastic problem: way too much material for a play. A faithful team of transcribers turned hundreds of hours of recordings into thousands of pages of transcripts. We worked tirelessly to accurately record the stories, with all their pauses, laughs and inflections. Interview transcripts were read aloud by actors, and carefully edited for brevity, without altering meaning. A citizen of Victoria speaks every word in Home Is a Beautiful Word. I made every effort to reconnect with the original interview sources so they could approve the way their interview was being presented. I did follow up interviews, asking people to pose questions as well as answer them. I then took those questions, and posed them, verbatim, to members of our community, empowering sources to ask questions and creating a dialogue between people that may not ever otherwise meet, except for their exchanges onstage.
And here's where theatre scholar Paget was right in more ways than one. When he wrote that verbatim theatre empowered those normally disempowered, he was ahead of his time. Yes, this type of community-based theatre gives voice to people often ignored by the traditional media, but it also invites entire communities to participate in a play. Instead of being treated as consumers, our audiences are empowered to live our plays with us.
I'm proud the Belfry Theatre is providing large blocks of pay-what-you-can tickets for every single performance of Home Is a Beautiful Word, making this experience accessible to all. Additionally after every show, the Belfry staff and artists from the community host Afterplay – a facilitated discussion allowing the audience the opportunity to debrief their experience with the play.
In the end, I'm grateful my learning has extended far past the spoken word. I've learned about the power of taking time and asking good questions. I've gained a great appreciation for the diversity and strength of my fellow human beings. And I've realised it is in our best interest as theatre artists to remove boundaries between art and audience engagement. When done to their full potential, they are one and the same.
Comments
comments