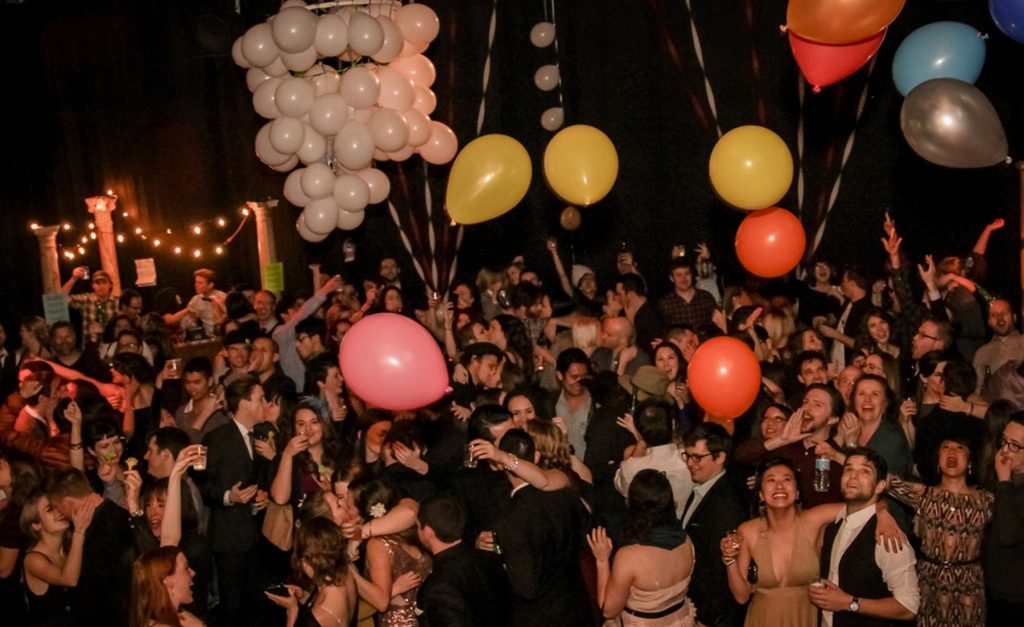 I always thought I knew what it meant to be 'good'.  When I was little, I was always the kid that helped wash the paint trays, stack the chairs, and put the books away.  First one to run back to class when we heard the bell ring after recess.  So, obviously, I loved New Years resolutions – a framework that allowed me to pledge to be not only 'good,' but 'better.'  As a rather single-minded young(er) artist, I can tell you for sure that every resolution I've had since I was 9 years old was about theatre.  In lieu of whatever else 9-year-olds make resolutions about (do they even make resolutions?  Is that a weird thing for a kid to do?) I resolved to sing better, read more plays, get the lead in the fall drama show.  None of that changed through high school and into theatre school.  Every year at midnight I pledged myself to work harder, be better, know more, do more.  I had learned what it meant to be 'good' – to be well-behaved, disciplined, focused, and technically proficient.  I wanted to be better.
Many of my resolutions had a lot to do with what I thought an actor should look like and how I thought they should behave.  As a young actor starting off in musical theatre, I bought wholesale into the concept of 'type'.  You could be categorized and find your place in the canon easily. Better to know it and accept it now rather than be surprised later.  You were either a Laurey or an Ado Annie.  Either Hope or Reno Sweeney. Maria or Anita.  And the worst thing is, I don't remember anyone telling me this.  But I do remember looking at who I (consistently) saw on stage and who I saw in the mirror, and decided that I needed to change.  I bought into this while simultaneously believing that in 'real life' it would be offensive and absurd to determine a person's qualities by their physical appearance.
How did I make sense of that blatant contradiction?  I guess it is because I also believed that a good actor was rigorously disciplined and faithful to the hierarchy of the industry.  I leaned on that hierarchy for support while I struggled to make sense of how things 'worked'.  In my quests to figure out if I was an ingénue or a wacky supporting lead, I never considered the third option: burn it down. Start again.  I like that one better.
I will forgive you for rolling your eyes at me if you figured this one out years ago, but since I really just got here, I reserve my right to naiveté.  Or at least to admit that I only recently figured out that it's all broken.  It doesn't work.  These systems don't make any sense because they're catered to nonexistent binaries and assumptions. Let's be real – through a dozen open letters, through too many shocking statistics, through a thousand conversations in theatre lobbies and bars, we're confronting a Canadian Theatre with a desperate problem of exclusivity (and don't think for a moment that I don't know that these conversations were happening long before I was stacking chairs in my primary school classroom).  I grew up in a theatre that ignores people of colour, people with lived experience of disability and who live with labels or diagnoses.  A theatre that minimizes or erases the narratives of people integral to the communities they call home.  And then, for me, the hardest part of all: that despite 17 years of New Years resolutions, I still didn't know how to be 'good'.
'Dismantling the systems of oppression at work in our daily lives' is not the kind of resolution you announce to a room full of people before taking a shot of tequila.  These systems are embedded into our narratives, our language, and, on a more micro level, the way we work in theatre.  But this year my most joyous moments in rehearsal halls have been spent with people who have been excluded from this industry in terms of 'type', and in working rooms that have banished the ideas of hierarchy or a one-size-fits-all version of discipline and rigour.  I'm grateful to the many artists that have shared their point of view with me this year, helping illuminate how exclusionary many of our working practices and traditions are.
We are not taught how to be truly good.  But we have the power to change that.  Confronting that change requires the courage to know that for a while, I will never be good enough. I will make mistakes.  I will struggle to join discussions of critical race theory that are decades old.  I will discover that words I use almost daily are ableist in origin.  I will discover that that one time I subscribed to Eurocentric stock characters, I was not doing anyone any favours (especially myself).  And then I will feel terrible for a while.  I will feel like I will never be good enough.
And then I will get the hell over it.  Ironically, I know and welcome this feeling, because when I was a 'good' theatre student, I listened when I was told that in order to do my best work I had to become comfortable with 'making a mess'.  In this case, my work is the immeasurably more intimidating work of creating a Canadian Theatre that is a welcoming, engaging place for all artists and audiences.  And 'making a mess' means slowly dismantling the systems of oppression that have made their way into my work, and accepting my inevitable failure to do so.  The stakes are much higher. But being 'good' has never been easy.  Knowing that for a while I won't be good enough is not easy either.  As allies, we want our ally-ship to be as simple as our compassion, but that's not the world we live in.  Embracing complication means embracing failure, and the willingness to continue on in humility and good faith.
So I promise to draw on the incredible generosity of the artists I've worked with this year to move forward as a more thoughtful, intuitive, and responsive artist and person.  To turn that anxious desire to please others into a more productive and progressive ability to improve the systems we work in (and for that matter, to reassure any young woman of the theatre who is sweating over whether to choose a party dress or a pencil skirt that soon enough none of that will matter anymore).  I'm grateful that I'm growing up, and growing out of the theatre I was raised in. I am grateful too for the many midnight resolutions that lead me to where I am today.  And so, although the foundations may have changed, the wish stays the same: when the clock strikes midnight, I'll make the same resolution I've been making since I was a kid.  Please, let me be good.  Let me figure out how to be good.
Comments
comments