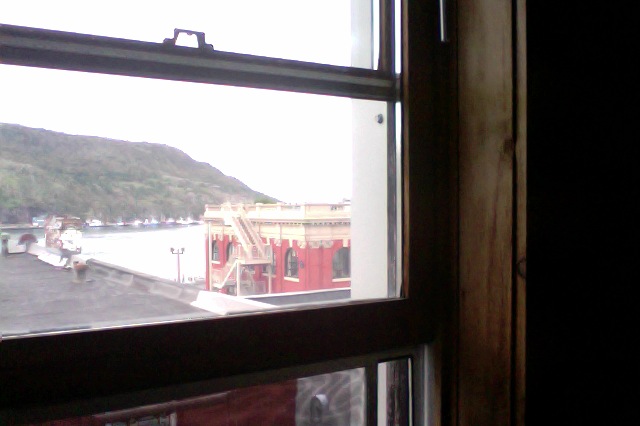 Matthew: That is how one builds a National theatre.
Laakkuluk: By appearing with little blip sounds?
Amy: "Is it possible to have a national theatre?" Big Question for a big country.
Laakkuluk: Do you two know each other?
Matthew: No.
Laakkuluk: I like the idea of us all coming from 3 very far apart points in Canada.
Amy: I looked you both up on the web. Do you feel isolated where you are, from other theatre companies?
Laakkuluk: Absolutely! It costs $2000 return to get here from Ottawa. $1500 return Iqaluit-Nuuk and only during the summer months. It's so expensive to get other artists to and from Iqaluit, Ottawa, Montreal, Nuuk.
Amy: Yeah, same with trying to get off the island of Newfoundland.
Amy: Matthew, you are going on tour with your show now?
Matthew: Yes, just to Kitchener, ON. MT Space will host us Oct 24-26. A Halifax appearance has been rescheduled to 2014.
Amy: Laakkuluk. I saw you drumming. Do you tour?
Laakkuluk: I do tour. The show I've been working on and travelling with most lately is called Tulugak or Raven in English. We've done the show here in Iqaluit once, twice in Nuuk, did a residency at the Banff Centre and a run at the NAC this year. We have 20 artists from Greenland and Arctic Canada.
Amy: Big show. Wish you could bring it here.
Laakkuluk: We're invited to perform in Norway next summer. Wish we could come too!!
Amy: Wow, Norway.
Laakkuluk: We've been invited by Riddu Riddu, an indigenous festival in northernmost Norway.
Amy: Did you apply to the Festival or did they scout you out?
Laakkuluk: They came to see us in Ottawa in May and again in Nuuk last month.
Amy: It is so expensive to move theatre, to get exposure in this country. That is my experience with RCA Theatre Company.
Laakkuluk: How many times a year do you both find yourselves travelling across Canada for theatre?
Matthew: I visit Vancouver about six times a year. I go to Mag North most years.
Amy: We can search the net to see who is doing what, but if we don't have a point of reference… Matthew, do you find this keeps you connected?
Matthew: Yes -SKAM has been part of the Hive series. A great way to stay connected. The recent series with those peers was too prohibitive- travel wise.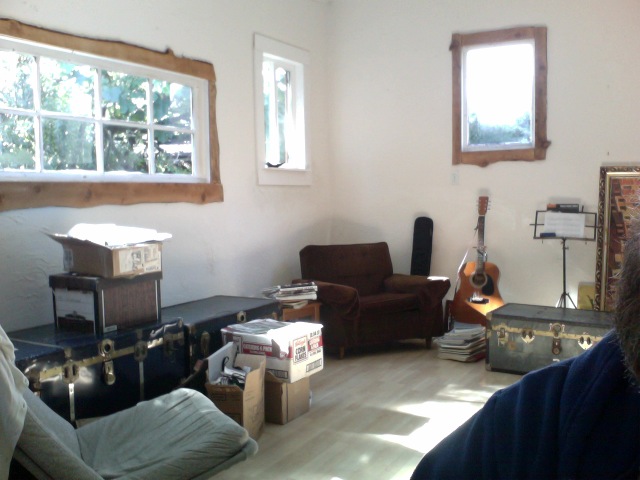 Laakkuluk: Matthew- you don't live in Vancouver?
Matthew: Victoria. I live on Vancouver Island.
Laakkuluk: We're all on islands.
Matthew: Takes four 1/2 hours by car and ferry to Vancouver. Plane is 25 mins
Amy: Expensive?
Matthew: $178 or so.
Laakkuluk: That's ridiculously cheap.
Amy: To get a flight out of here it will be no less than $500 and that is a very good seat sale.
Laakkuluk: As a Canadian artist living on a coastal island, is it more important for your career to travel, or to incubate things at home?
Matthew: Right now I have seen enough and need some time at home with my practice. Incubate. However that is a cycle and once a few more have incubated, travel will become essential again.
Amy: Yes once incubated, the work needs an audience bigger than home. Inspiration at home then work, rehearse, play, then travel.
Matthew: That is part of the National Theatre question. Or should I say answer.
Laakkuluk: I find the cyclical thing very important.
Matthew: Yes. Hone your own work. Then share, then revisit what you are engaged in or what engages you.
Matthew: Any travel for you soon Amy?
Amy: Not nationally. I just wrote a play with my friend and we toured Newfoundland this summer. We want to take it to Canada next summer and Fall.
Matthew: Title?
Amy: "In Stitches with Berni and Amy".
Matthew: I like the way you refer to Canada like you are not in it.
Amy: It is kind of a joke…..
Laakkuluk: I like it too! I think this is a part of our bigger question too – we need to share things regionally as well as nationally. Where is Canada?
Amy: That is a good question. We often get national news that refers to Halifax to Vancouver!
Matthew: Canada is the part in the middle.
Amy left the room.
Laakkuluk: Amy's done with Canada being in the middle.
Matthew: Uh oh, Amy left the room, maybe she went to Canada…
Matthew: Having done the NAC scene festival, would you say that is doing a good job of building a National Theatre? Seems like it from here.
Laakkuluk: Yes – incredibly good. It brought together northern artists that don't often see each other and also exposed our work to a large Canadian audience.
Matthew: Would building the Nunavut Performing Arts Centre help build a National Theatre, and help bring Northern artists together more often?
Laakkuluk: Yes to both those questions!
Matthew: Which one is more important right now?
Laakkuluk: Bringing northern artists together more often. As northerners we have the opportunity to travel and share quite a bit outside the territory. But we don't have the facilities to incubate at home as much and professionally as you do. We create our work in living rooms and garages and perform on school gym stages.
Matthew: Do northern artists have better access to travel support to get out of the north than move around the north?
Laakkuluk: Yes. Though recently, small community festivals have been getting more support to bring artists here.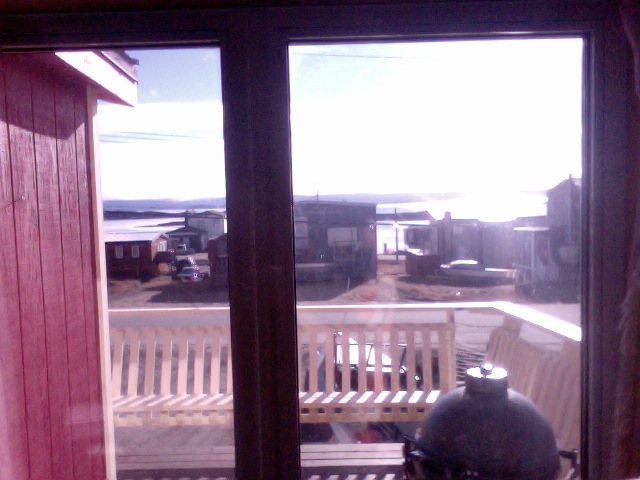 Matthew: The BC arts council doesn't support touring within the province.
[To be clearer- The council does not have a program that BC Artists can apply to when touring in BC. The rationale is that they support presenters through the BC Touring Council. The main complaint from SKAM is we are trying to go where there are no traditional presenters. MP]
Laakkuluk: What's the rationale?
Matthew: Not sure. There is talk of reviewing that.
Laakkuluk: But they do support travel out of the province?
Matthew: Yes.
Laakkuluk: When was your NAC Scene Festival?
Matthew: 2009.
Laakkuluk: Amy says in an email that she can't get back in.
Matthew: Tell her this is not a metaphor for National Theatre.
Laakkuluk: National Theatre is NOT about exclusivity.
Matthew: No.
Laakkuluk: Did you find that your career and theatre environment changed after the BC Scene festival?
Matthew: Not directly. I noticed companies who appeared there did well. I suppose that benefits our company, but not directly. What about you?
Laakkuluk: Artists from Nunavut really benefitted in terms of exposure, support and self-confidence. I think we also succeeded in showing that Inuit culture is circumpolar and not just Canadian, aaaaand we have at least a couple babies out of the festival!
Matthew: Ha ha, nice
Matthew: How you define circumpolar in terms of culture?
Laakkuluk: Our show had a big focus on how much Greenland and Nunavut have in common culturally despite colonial barriers and so half our cast was Greenlandic and a part of the NAC festival.
Matthew: Ah, neat. Cheaper technology means access to other media that leads to artists dabbling in other forms I think.
Laakkuluk: Technology sure brings this huge country together artistically and in many other mediums. Look at us chatting now!
Matthew: It's great.
Laakkuluk: Esteemed company I'm in!
Matthew: Thank you
Laakkuluk: Thanks so much!
Matthew: Thanks Amy, wherever you are out East.
Comments
comments