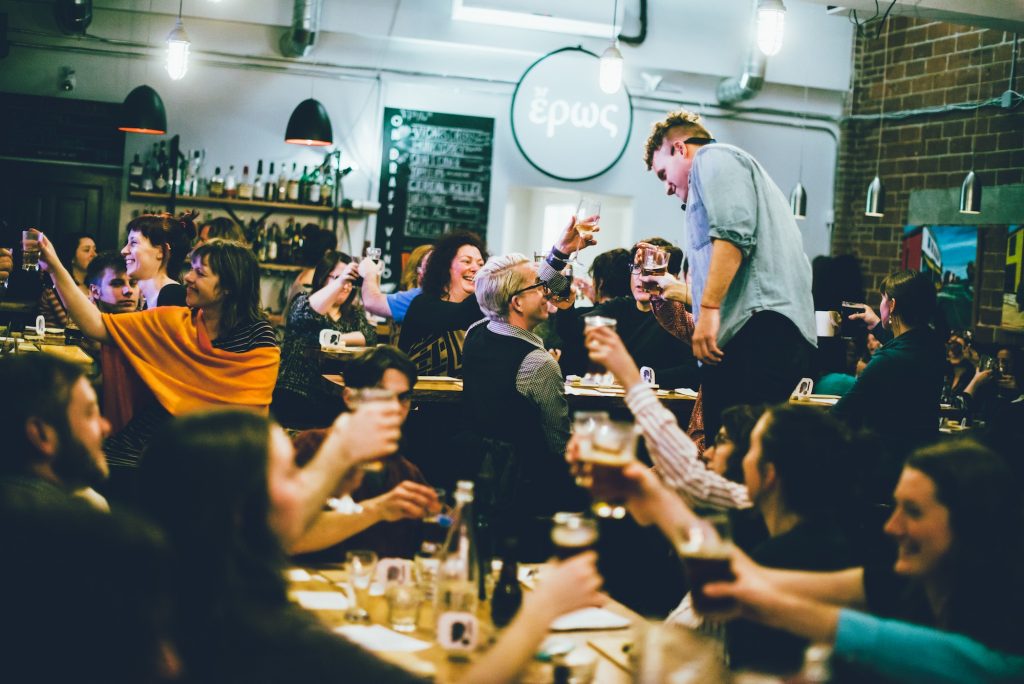 In Halifax, one of the main ways people see theatre is through personal invitation.
Zuppa Theatre's board gets together before each show to email everyone we collectively know who might like to see a Zuppa show.
Last week, I talked to a fellow board member at the Bus Stop Theatre Cooperative about strategies for selling shows, and he told me his favourite one: giving each member of the team ten or twenty tickets.
Another related experience I had was at a recent dance show organized by Kinetic Studio that was both artistically and strategically genius. They had 20+ three minute acts. That's a lot of people with friends and fans to invite.
What I am trying to point out is this: there are ways to do outreach that feel personal but don't involve asking people one by one. Newsletters can be programmed to address each recipient by name. You can record a voicemail message and send it to the cellphone of every person who saw your last show. You can engage large groups by connecting with community leaders.
This all makes sense to me. Theatre makers must place an emphasis on hospitality and individual engagement. Theatre is a gathering. The art only exists when the artist and audience encounter it together.
In Halifax, we have an incredibly warm and welcoming theatre community. People never hesitate to support each other's shows. Reviewers actively promote local companies. Students and emerging artists connect and collaborate with top established artists. In all of these ways, our community is tight-knit and strong. It's largely for this reason that personal invitations work so well.
Yet when we think in terms of a "theatre community"; we are saying that there are some people who are on the inside, and some who are not. And so many people are left out. They're not on our mailing lists or in our social media networks. Sometimes this can be hard to remember. For example: during this election campaign, I had to repeatedly remind myself that there are people in Canada (a lot of them, actually) who vote Conservative. None of them seem to exist in my social world.
These blind spots, in the context of audience outreach, can limit the conversations that happen in and around the theatre. When we are surrounded by people who share similar experiences and think the same way we do, we are less likely to question our own assumptions. Connecting with more diverse audiences asks artists to be more rigorous.
Let's try to imagine how people who are not part of the theatre community might feel about going to see a show. They might not even realize it's going on. Or maybe they do realize, but they don't feel welcome. My boyfriend didn't see much theatre in Halifax before we started dating. I asked him why. He said the independent theatres seem to a lot of people to be "prohibitively cool", which isn't, I don't think, the kind of cool we're going for.
It makes sense to me. There are lots of events I see posters and ads for that I never even consider attending, mostly because I've never been before and it doesn't seem like a place I would fit in.
But what if a friend asked me to go to a metal concert with them? Or if someone in my community told me they were putting together a group of people to go and see the next roller derby game? Or if a card saying, "You're Invited" to an upcoming contra dance arrived in my mailbox?
I really think I would go. And if I had a good time, I would probably go again.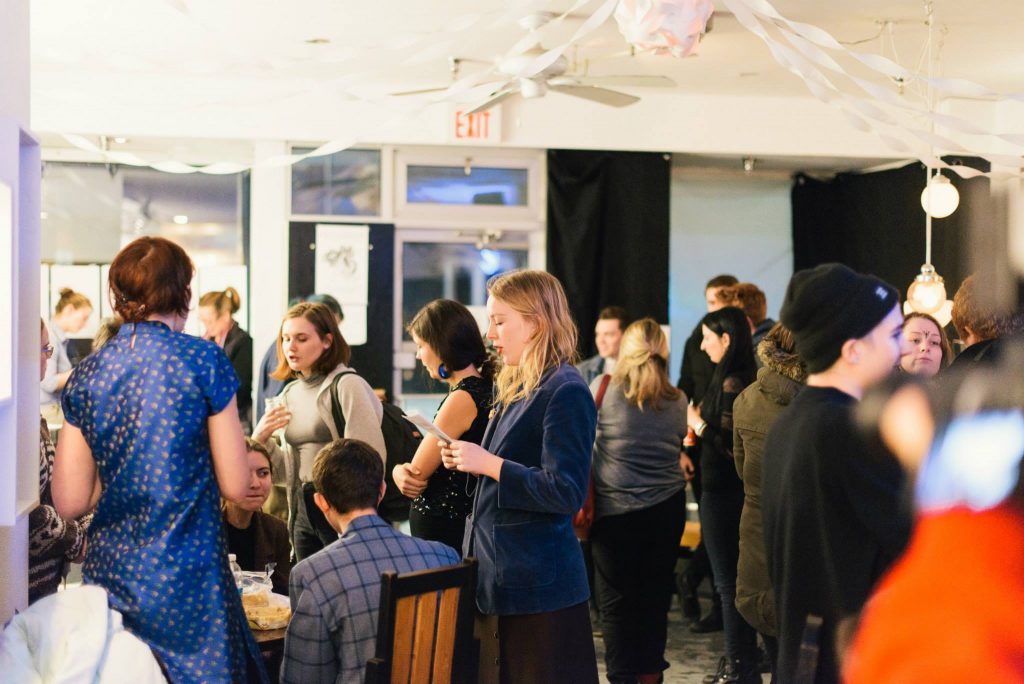 I recently saw my first Symphony Nova Scotia show. It was a collaboration with a favourite local musician, Rich Aucoin. As I sat in the audience this thought actually went through my head: I should subscribe to the Symphony.
As in this case, an invitation to new audiences can come in the form of an artistic collaboration with someone they already know and like (think of 2b's The God That Comes, which introduces Hawksley Workman fans to the theatre, or Zuppa's Pop-Up Love Party, which does the same for foodies). It can also happen in outreach, by finding existing networks not yet connected to the theatre community. It can sometimes be as simple as saying; "we'd really like to see you there".
It's worth noting that there are many complicated factors I haven't touched on, including privilege and accessibility, that hugely affect how and whether audiences see theatre. I think that starting with an honest, human approach can be a good first step to listening and learning about other people's perspectives and challenges.
Building new connections can be really hard. It can be exhausting to reach past the world we're familiar with. We often don't do it because we are tired, there's not enough money, and it is hard enough to reach the people who already know our work.
In Halifax, there are exactly five producing companies on operating funding. Most companies can't afford to hire administrative staff to focus on outreach activities. It is a huge problem that our theatre companies are not better resourced.
It is also problematic to put outreach at the bottom of our list of priorities. We might think that selling the show is separate from – and less important than – the art. But theatre only exists when people choose to be in the room with us. Inviting lots of people from all different walks of life is a hugely important step we can take towards enriching the work.
I have a lot respect for artists who see everything they do, including the organizational side of things, as being a part of the artistic practice. In Halifax, artists often do their own audience outreach out of necessity. If we see outreach in a social and creative light, maybe we will be excited rather than exhausted by its challenge.
Comments
comments