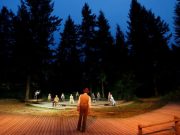 How can a story match, domineer, or be in antithesis to the natural landscape on which it is performed? How can it lend itself to the grandeur of the cinematic landscape to provide the audience a sense of wonder and magic?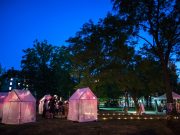 Being in Queen West, especially in the evening, we started to get a lot of attention. A number of people mentioned that they would not normally want to be in that park after dark, and so it was interesting to have created a space where everyone was welcome – both the people who normally reside in the park, and the people who would normally avoid it.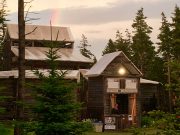 Founded in 1610, at the height of Shakespeare's reign of the London stage, Cupids was the first colony in what would become Canada – the second founded in North America. Those first settlers, in all likelihood, could have seen one of Shakespeare's plays before sailing over. They carried with them the seeds of a language and culture that came straight out of Shakespeare's time.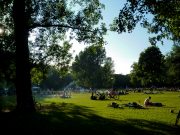 Summertime means summer theatre. Across the nation, actors, technicians, audiences and 50/50 ticket sellers are braving mosquitos, sudden downpours and less-than-ideal seating to make theatre happen in the great outdoors...