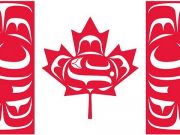 My wife and kids love Canada Day. My kids are the colour of Canada, all Red and White. Literally. My wife grew up in Kanata. Her family has settler roots in the Ottawa Valley. My little Indians have red hair. Blue eyes. And status cards. Well, they will… once I send the paperwork away.

For me, it's more complicated. I'm Nlakap'amux. Indigenous.

How are Indigenous people supposed to celebrate the birth of Canada? Most of what we call British Columbia is still un-ceded indigenous territory. Our people were never extinguished, conquered and our lands were never surrendered. That means Canada doesn't even own it. It's occupied territory.

Click Image to read more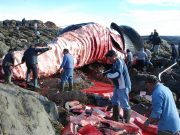 Laakkuluk: You do work politics in, but you said you are not a protester? Amy: I feel if we are aware of what is happening in our community we can't help but bring it in into our work. It is top of mind when we create. Matthew: Yes. Maybe I am a protestor. Amy: We can protest without placards and signs...the mighty pen and the act!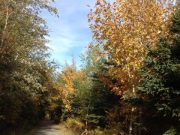 Now I will shake my money maker. This here – my gut - is how I make a living. I watch hundreds of shows a year with my education, professional experience, eyes and ears backing up my analysis of a production. But my most important tool is the one I cursed this morning trying to put on last fall's jeans.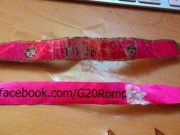 The motivation for this approach to staging and touring a show about police actions at the G20 Summit in Toronto is to broaden the discussion of civil liberties and in particular, Charter rights, in an era when they are being whittled away.