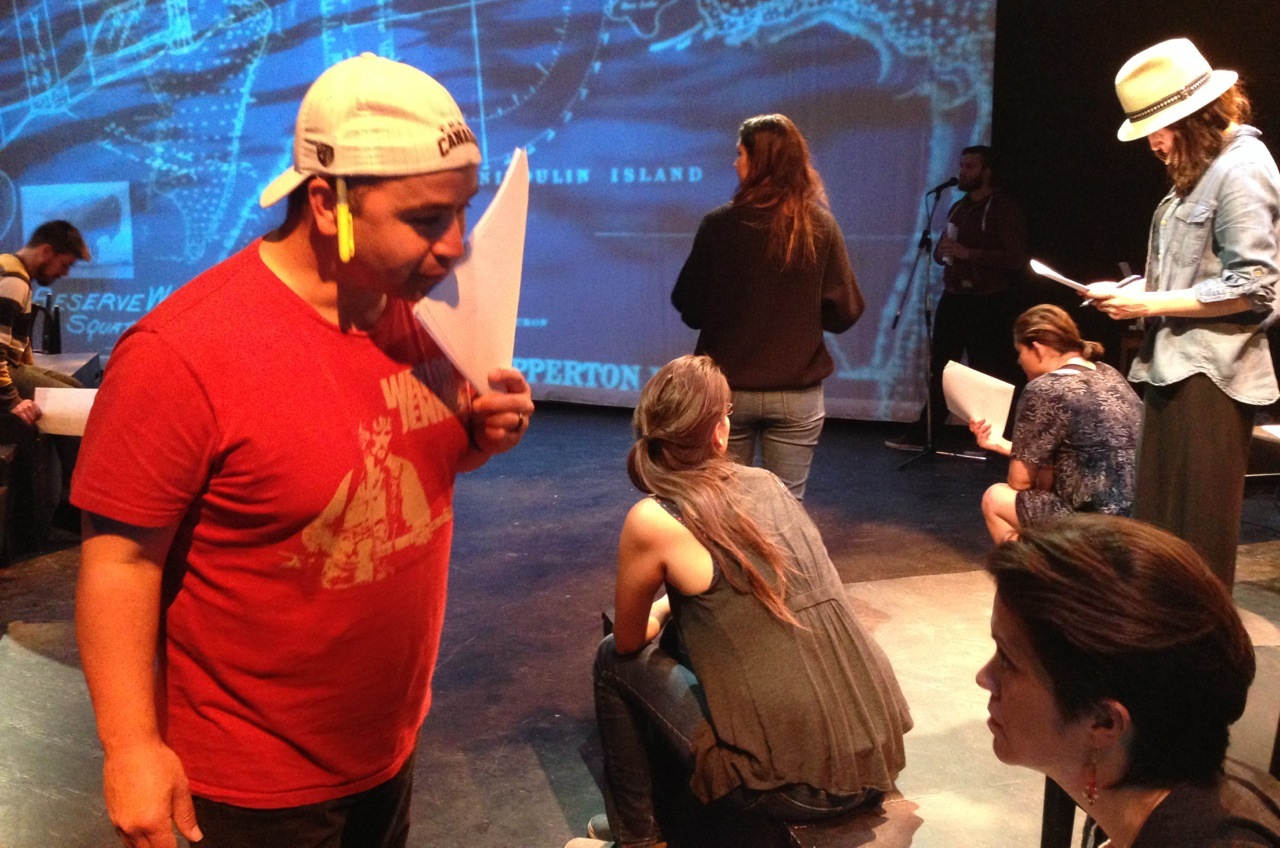 Three years ago I took the helm of the English Theatre at the NAC. To say it's been a steep learning curve is a laughable understatement. The learning is not just about how to run a large company or about the depth and breadth of theatre in Canada. It is about learning what the Canadian Story is, and how we are choosing to tell it.
I inherited the job from Peter Hinton. Peter did a huge job to ensure a presence on that national stage of Indigenous artists. Back then, I told Peter I was committed to continuing what he had started and ensuring that there was always an Indigenous presence in the programming. It seemed like a righteous thing to do – First Nations artists have seen oppression, they have seen racism, they get pigeonholed, and it is generally recognized that it's hard for any persons who are not considered Caucasian to get roles in classical works. I could see all that. I was going to follow Peter's path and help by offering opportunities to Indigenous artists.
It wasn't a problem to do it practically. Many Indigenous artists are at the top of their craft and I would have asked them into the ensemble, or put shows like huff in the season, whether I had made that commitment or not. But that doesn't mean I knew what I was talking about. My desire to make that commitment was steeped in being correct. Not steeped in an understanding of WHY we needed to do it. My understanding of Canada was not clear enough to know that I wasn't doing a righteous thing to have Indigenous work in the season, but an absolutely essential thing.
The first thing I said to Sarah Stanley who joined me as Associate Artistic Director at the NAC was that I felt absolutely unqualified to carry through on that torch-relay from Peter. I knew nothing really about Indigenous storytelling. I knew about some good actors, but I only knew about three playwrights who were telling Indigenous stories. I asked Sarah to put together an intensive study of the canon of First Nations, Inuit and Metis work in Canada. We would celebrate the work and other artistic directors could come and we would all learn from it and extend that righteous programming across the country. If my learning curve coming to the NAC was a steep, attending The Study of the body of Indigenous work in Canada for two weeks on Manitoulin Island was a full 90 degrees.
I learned and learned and learned and learned and changed. I am actually changed by it. I can't say that very often but I'm sitting here weeping while I'm writing these words, so it must be true. I only cry when I am being changed these days, just like a dunch arsed youngster.
I heard play after play about the current outrage of missing and murdered Indigenous women and girls, play after play about residential schools, play after play about abducted Indigenous children who were taken from their families and put in foster care. Parents who have a hard time parenting because they themselves were stolen and never learned parenting. It hurt my soul to hear it. Shameful things have happened in our country. Harper himself read the apology for it. We cannot deny that it happened. And yet, I looked on the CBC website while I was there and there were two more Indigenous young women missing and the results of the inquest about the death of a First Nations teen who had been in care of the government.
The comments section were full of people saying that it's a "Native problem;" that "alcoholism is something to fix in their own society;" and the most hurtful of all, "another proof that the Natives don't love their children." The next day I came back to the play readings and heard story after story of decades and decades of government workers, priests and nuns taking children. Institutions abducting them, beating them, sexually abusing them. Taking their language, culture and religion. Desperate parents chasing a car full of their own kids down barren roadways.
I had heard this history, but until I heard the stories and was moved by those stories, I did not know the history.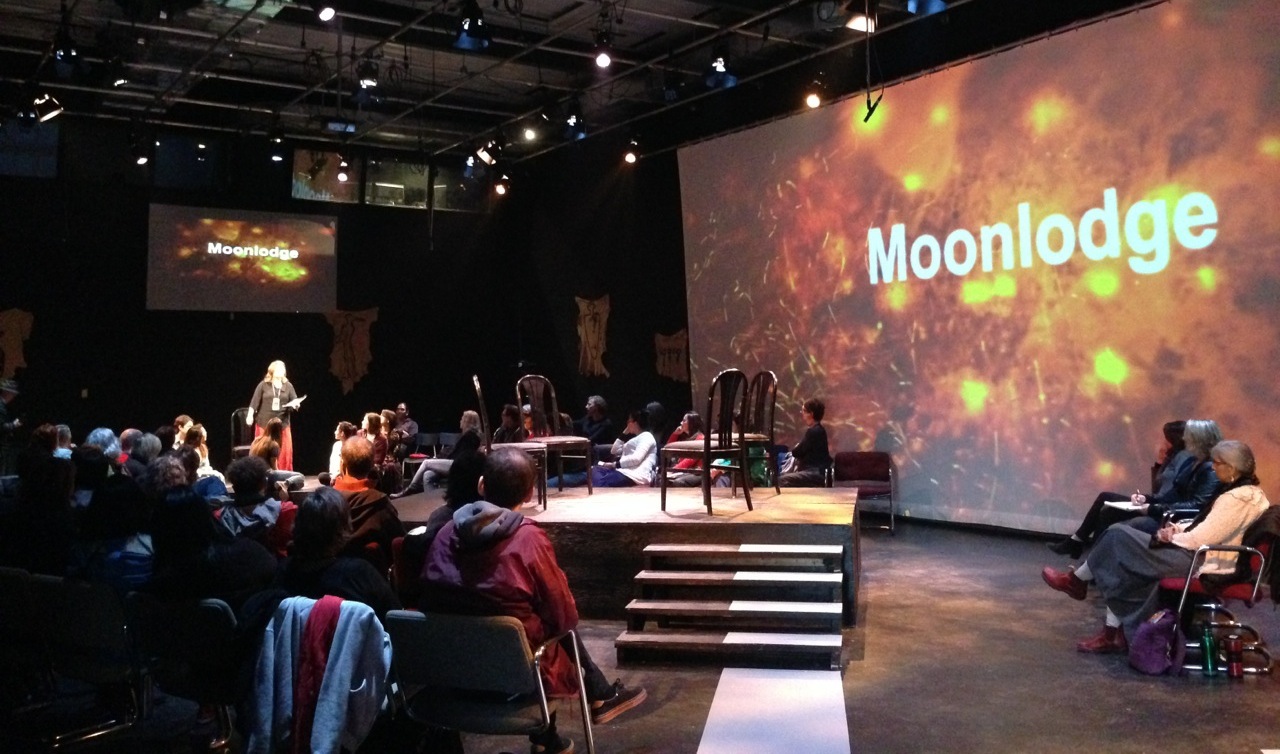 I've never had the power to physically punch out. I dropped out of debating club because I got called Olive Oyl at a tournament. I wish I was a fighter but I'm not. But we, you and I in the theatre, in TV and in film – WE have the power to teach. We have the power to reach people.
These are not all sad plays. The darker ones resonate with resilience more than tragedy. Most of them are funny. Some of them are really really funny. I had a long talk with a playwright I admire who insisted that none of his plays dealt with that dark history, that his were comedies celebrating First Nations humour. And he's right. They are funny. But reflecting on his work, he can't avoid the circumstance of what his characters have seen. Their history. Our history.
I blindly accepted Peter Hinton's lead in programming Indigenous work because I believed it was righteous. But if I am going to tell Canada's story through the theatre, this is the longest, most dramatic episode in our history. And we are still in it. I'm not doing anyone a favour by telling it. I have been granted the privilege to know about a community of artists who can bring that incredible, important story of our history and aspect of our society to our audiences. And our audiences need to hear that story, not just the history but the stories, so that together, we can move forward.
After recognizing that artistic directors often say that they would like to program Indigenous work but don't know how or don't know what the plays are, the Indigenous Performing Arts Alliance (IPAA) created a list of close to 400 plays by Indigenous writers. There is also a new First Nations Talent Bank for those wishing to engage an actor who can bring an Indigenous perspective to the work you are doing. The SpiderWebMap in tandem with theatrewiki.ca encourages Indigenous artists to locate themselves and their stories on the map. In fact I encourage all theatre makers to locate themselves there.
Indigenous artists are not so small in number and together we have the power to bring a fuller story of Canada to our stages.
Thanks
Jill
Comments
comments