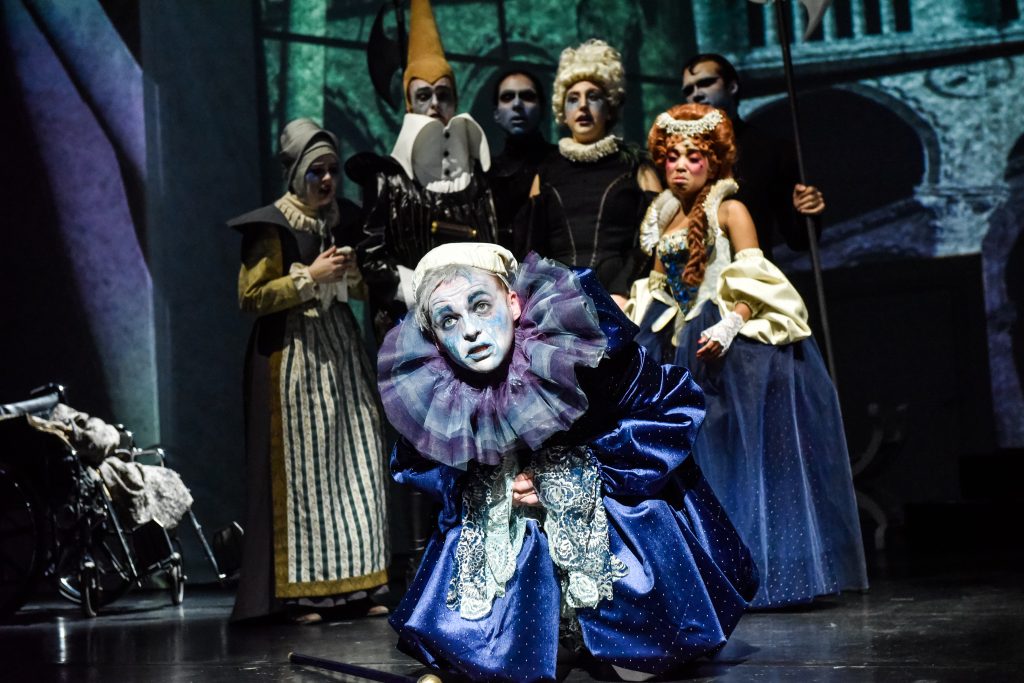 How many directors does it take to screw in a light bulb?
I don't know. What do you think?
What I like about this joke is that it lays bare how a director, ostensibly at the top of the pyramid in a production, is in fact completely dependent on her collaborators.
What I don't like about this joke is that it trades on the idea that there is something wrong with that. I have no formal training as a director. Over my twenty-five year career, my greatest teachers have been the designers, playwrights, stage managers, artistic directors, and producers with whom I have worked. Above all, however, it is the actors who have taught me most about my craft.
I'm in awe of what actors do and am endlessly fascinated by how they do it.  I have spent more waking hours observing, listening to and thinking about actors and acting than I have about anyone or anything else, (excepting perhaps my two children and my wife, who is coincidentally, an actor).
The joke about the director and the light bulb trades on a model of leadership that is, at its core, patriarchal. The person at the "top" is expected to have the most knowledge and that knowledge is delivered top down. Engaging the perspectives and wisdom of others is considered a cop out, a weakness, in fact, a joke. As a feminist director, I propose a model of leadership that is in contrast to this, one that prioritizes collaboration, relies on each individual's agency, where increased authority is tempered by increased responsibility and accountability.
In the past, in western culture, and perhaps still in some circles, an actor is considered an empty vessel, a delivery method to the audience of someone else's vision. This too is a patriarchal paradigm, echoing paternalistic attitudes about women, children, non-human animals and Others who are put on this planet to reflect back images of the Father, the Husband, the God, or the Director.
When I took on the role of AD of the English Section of NTS five years ago, I also became the Director of the Acting Program, and was mandated to re-envision the school's Acting training. During my interview for the position I was asked where I thought the future of theatre lay. My answer, unhesitatingly, was that the future lay with the actor. This lead to a heated discussion, the prevailing wisdom being that the director was the theatre artist equipped to reinvent the form. While it's true the director may have the structural power and ideally the talent to invent and envision, it is the actor on whom she and the show are dependent. Without the right support for our next generation of actors, no matter how exciting the director's "vision", without the excellent actor to embody the work, it will be an empty experience for the spectator.
I am not an acting teacher, and although I trained extensively in performance and creation, I would not flatter myself to call myself an actor. But as a director I have insight into what directors and audiences need and value from an actor. As a feminist, I feel keenly the vulnerability of the actor who, in the theatre world, occupies a role comparable to the role women occupy in a patriarchal society; the actors often form the majority of a show's population, but based on our traditional understanding of the actors' role in the theatre hierarchy, despite their numbers, the actor has limited access to structural power.  The actor has another vulnerability that is unique amongst theatre artists; they are their own instrument. The actor's body, voice, breath, imagination, soul and psyche are the means of their expression. A powerful actor is an empowered actor; self-aware, attuned to their own needs and limitations, empathetic to those of others.  An actor with a strong sense of their own boundaries is the actor who is able to challenge those boundaries.  It is never necessary for a director to "push" such an actor "out of their comfort zone"; this actor does that as a matter of course.
These perceptions were at the heart of the renewal of actor training at NTS.  Artistic excellence is rooted in the actor's agency. Excellent actors, far from being empty vessels, bring wit and wisdom, insight and instinct, technique and talent to the table; they reveal their whole selves through the work.  This is what makes each Hamlet, each Hedda, each Constance Ledbelly and each Emily Dictionary a distinct creation; while in less narrative forms of theatre, it is this offering of the actor's full humanity that we identify with and that moves us.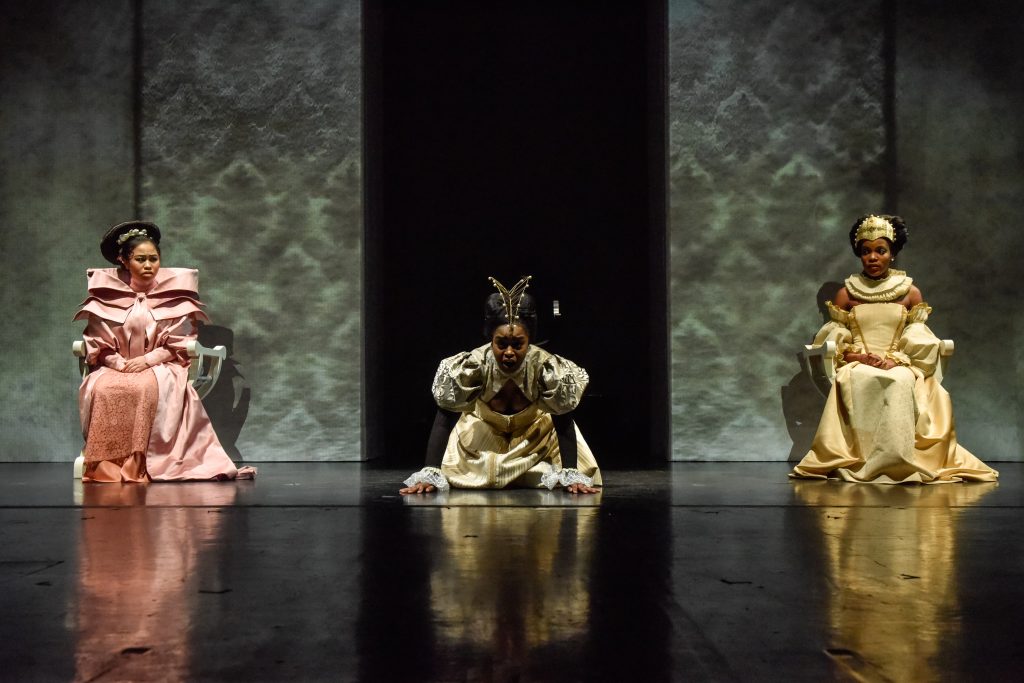 In developing our renewed actor training I worked closely with Head of Voice at that time, Jane Gooderham, and Head of Movement Rebecca Harper whose intimate experience of the actor's process and whose pedagogical brilliance was pivotal. My experience as a director also informed our choices. When I ran Nightwood Theatre I worked with actors who came to the feminist theatre company with many scars, and who had developed the unfortunate but necessary skill of being "director proof" – this is to say they had figured out how to work so they would not be injured by an abusive director. I pledged to provide actor training that would equip a young artist with the skills to identify and contribute to a safe and healthy environment, where they could have access to tools and techniques both externally and internally, to do their work in safety, and thereby access the generosity which is a trademark of an excellent actor.
Above all, we support the actor's awareness of their own process. Every morning, voice and movement training takes place in an intimate setting, with high teacher/student ratios allowing the young artist to get to know, strengthen and expand their instrument.  In the afternoon, project work is layered in such a way that the actor feels organically, increasingly challenged. 
Our Theatre History training focuses less on content and more on how to do research, with a view to developing transferable skills that a professional actor needs.  We teach Canadian Theatre by the reading of a diverse and inclusive selection of plays and by discussing why each one emerged at a particular time in Canada's history.  We foster the actor's critical skills including their ability to discuss, argue and sustain dissonant opinions, because our role as artists is not to make work that everyone likes – even if that were possible – but to engage with our times. 
We teach the Western canon, but through different lenses. I'm committed to gender parity and a holistic approach to diversity; students need to engage with artists of and works by different genders and generations, cultural backgrounds and theatrical forms
We also include an education in professional responsibilities; central to this is the artists' responsibility to speak up.  Because our training focuses on supporting actors' awareness of their own process, each one is asked to become a leader of their own work; to lead others to who they are, rather than being limited to the fruitless and dangerous pursuit of trying to please others.  We ask the students over their three year arc at NTS to practise talking about their process:  What do they need?  What are they going to do next to grow, to own their process and their path?  Training is a platform from which they will continue lifelong learning and growth.
One of the projects for actors at NTS is to create a solo piece. Soon afterwards, they participate in a creation project that spans three years. As part of this process we create a legal document with the actors that defines their ownership of this new play. Based on Playwright's Guild and CAEA guidelines that students negotiate the ins and outs of ownership; credits, decision-making models for future productions, publications and tours, as well as royalty percentages. This is how the acting students begin their final year, as owners of their work, a challenge to that unfortunate cliché of being "just an actor".  Acting students graduate with a voice reel, a film reel, an approach to audition process, a sense of their own developing artistic practice as well as being joint owners of an original Canadian play.
Being at NTS is my opportunity to support young artists as they learn how to tackle and transform our cultural institutions.  Our students inspire us to keep moving toward change and transformation. Reviewing and renewing our policies to prevent abuse of power and harassment is an on-going project, as it should be for every institution, and our students are involved. Recently we initiated a new way to launch a rehearsal process. It works like this:  on the first day of rehearsals, I address the company about the challenges ahead.  I acknowledge the land on which we are gathered, as well as our responsibility to the process of truth and reconciliation; if necessary, I recognize the work we are about to engage with involves sensitive material (as it almost always does).  I acknowledge that while I will not, nor could not, force any actor or company member to work on material dangerous to their well being, I am also aware that as students in a school setting they do not have the same choices a professional artist would; I recognize the imbalance of power as well as the students' agency within it to speak up and lead us to what they need. I address the school's commitment to providing a healthy environment where we support the company members' needs.  I remind them that the school provides an arms-length structure for reporting abuse, and provides counselling and other forms of physical and emotional support.  In turn, the student artists create a statement of values, based on and informed by school's policies, CAEA and Not In Our Space guidelines, and on their own unique priorities for this moment in their lives. This statement of values creates an opportunity for everyone in that particular company, across all programs and disciplines, to join together, to speak up and to be heard.
NTS is strict, rigorous and highly structured, but within this is the space for each actor's unique process.  Informed by Maria Montessori's pedagogy, we believe young artists are already deeply creative and talented.  They have the art.  What we provide is the practice: techniques, discipline, skills and an environment where it is safe for them to try, flounder and fly, over and over again. In many ways we are not teaching them how to act – many already know how to do that – rather we teach them how to work, professionally but also philosophically; how to dig deep and aim high to challenge themselves. So that when a director asks, as she should, what do you think, the actor will have plenty to contribute and the confidence to do so.
Comments
comments