Friday, March 27th
Join us from between 12pm – 4pm at edit sites across Canada (or from the comfort of your own home) as we spend World Theatre Day writing and editing articles that celebrate the multiplicity of voices Canadian theatre has to offer.
The Theatre Wiki is a nation-wide project dedicated to creating the first community-maintained Canadian online encyclopedia of the performing arts.
With over 458 articles and 192 active users, the Theatre Wiki continues to grow by leaps and bounds.
Past Edit-A-Thons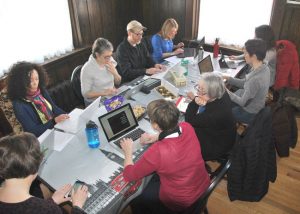 Sunday, March 8th, 2015: Equity in Theatre Hosts a Hackathon
In celebration of International Women's Day, Equity in Theatre partnered with theatre companies and organizations from across Canada launched an edit-a-thon dedicated to rectifying the significant lack of articles on Canadian women in theatre online. Over the course of 24 hours, 185 new articles were written on female theatre practitioners, with 138 unique visitors visiting the site.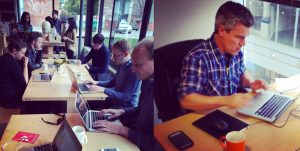 Saturday, November 15th, 2014: The Theatre Wiki Is Launched
On Saturday, November 15th, 2014, users gathered at locations across Canada to launch the Theatre Wiki, Canada's first online community-based encyclopedia. In three hours, participants from 30 cities wrote 150 articles.
For a list of the cities and venues that participated, click here.
Comments
comments