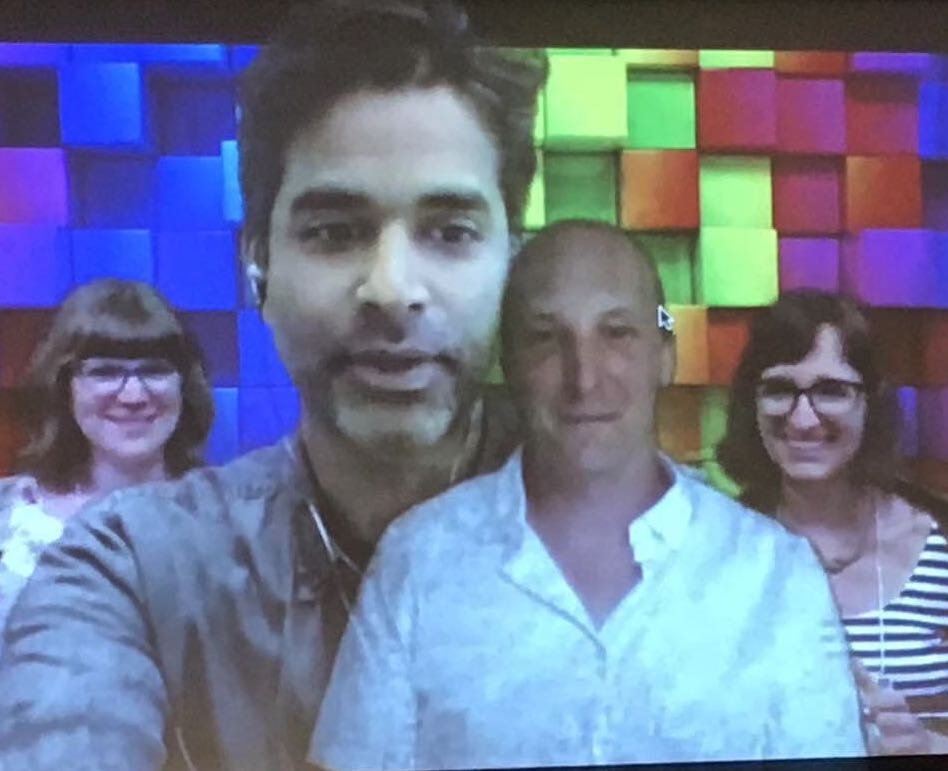 Not long ago I ran into a prominent Artistic Director on a staircase and we got into one of those *what are you up to* conversations.  I launched into an explanation of CdnStudio, how it worked, what it could do, and why we decided to create it at SpiderWebShow. The well-meaning, and honest response, which I truly appreciated:
"Michael I can not think of anything I am less interested in."
This is an artist who is interested in live performance as a medium that engages exclusively with physical bodies that occupy the same physical space and finds technologies like Skype alienating and to be avoided. I don't really share this sentiment, but i understand where it's coming from. It's the same thing that has Michael Healey and Daniel MacIvor writing funny tweets about how we're going to fix theatre through live-tweeting. It is a sense that DIGITAL is pushing us away from art that is meaningful and towards a discourse that like a wasted evening spent scrolling Facebook is alienating, depressing and full of empty calories.
It is a decent worry, but it doesn't match my experience of where the art is going what is exciting about it. We are in the dawn of an age where time and space are being collapsed as data can be instantly distributed and manifested. As beings, we are no longer confined to this mortal coil. The possibilities for story and experience are exploding. The holodeck isn't possible yet, but it's coming sooner than we think. It didn't take long for everyone in society to carry a tricorder in their pocket.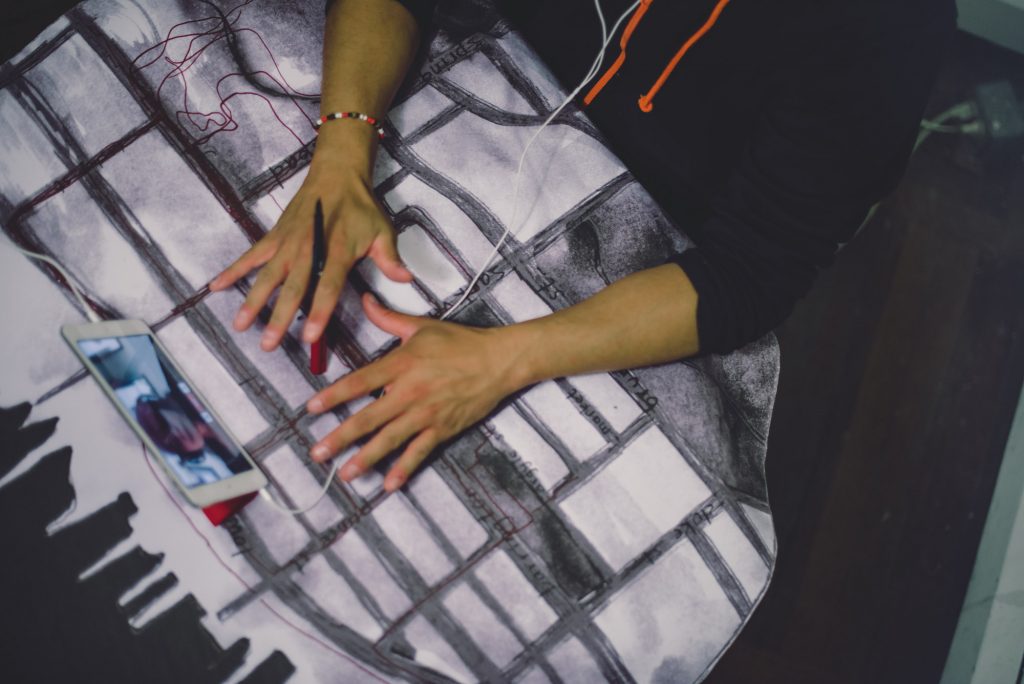 Tomorrow, August 11, at Pia Bouman as part of The SummerWorks Performance Festival, you can experience live digital performance in two ways. These experiences are illustrative of how the medium has developed so far, and where it's going. Landline is a polished piece that has toured extensively. It is not a SpiderWebShow thing, but it was developed by SpiderWebShow Digital Architect Adrienne Wong with her collaborator Dustin Harvey. It uses multiple digital tools to pair audience members in different cities for a walking tour and performance. It's a good example of how live digital performance has already become successful.
CdnStudio is our emerging rehearsal and performance tool which uses Skype-like technology and chromakeying to place performers in a shared digital space. Joseph Osawabine will be at The Debajehmujig Creation Centre on Manitoulin Island and Kevin Matthew Wong will be at Pia Bouman in Toronto as will Mirka Loiselle who will be uploading and manipulating original art work. They have been given three hours of rehearsal time to mess around and present a ten-minute piece using the technology at 330PM. It's PWYW and we will see what they made, talk about how the tool works, and hopefully, there will be time at the end for others to play with it.
Our next step with CdnStudio is to create a full-length show with the technology – more on that next week. But this week, there are two opportunities to open your mind to live performance with digitally manifested collaborators. Even if you think these things are a terrible idea – come check them out. Let's have a heated debate based on the experience of the work instead of our experience of the internet, which is notably not designed by other artists.
Landline runs until the festival is over on Sunday. More info here.
CdnStudio Demo is 330PM Fri Aug 11. FB event here.
Comments
comments