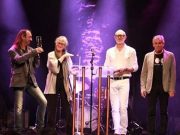 Currently in its twelfth year, the site has logged over 1.2 million visitors and archived more than 600 reviews, 95% of them written by me. My approach to reviewing has not changed very much whether live on air for radio, in print for a newspaper, or online for my own site. The only real difference in reviewing for my own website is that I can write as much as I want and use words I couldn't use on CBC or in the paper.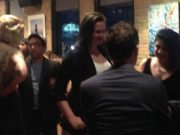 All of this indicates to me that the TTCAs are in a tight spot. Despite the genuine hope for change to come from membership, change SEEMS to be controlled by the hiring practices of a media industry struggling just as much as theatre to achieve gender equity. But to do nothing is to continue our annual ritual each June of the tweets and blog posts challenging the merit of a series of awards determined exclusively through the male gaze.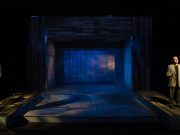 The local papers covered the hell out of the shows – but the reporters had no idea how to write a review. After complaining about this for a few years, I decided instead to look at my role in the equation. So, we hired a critic from Toronto to spend a weekend conducting a workshop for local writers.