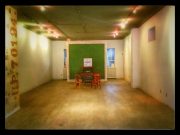 I'd been warned it would happen. That it was inevitable. That the anglophone communities in Montreal were temporary and transient. I'd been based there for 11 years resisting that notion, but that morning when I realized almost my entire posse had packed up for Toronto, I put down my weapon and gave myself a year to make the shift.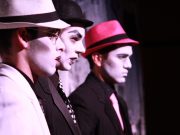 over the last weeks, as we have re-rehearsed our remount of THE RESISTIBLE RISE OF ARTURO UI, the parallels seem less and less allegorical. on the one hand, its timeliness makes for a great promotional opportunities—retweeting bob rae's comparison of the play to the ford saga can only help our ticket sales—but on the other, it has risked shrinking the distance between the satire and its subject, a distance (or strangeness—verfremdung) that brecht's dramaturgical mechanics rely heavily upon.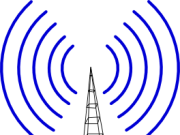 I want Canada's theatre-makers to use the theatres and the other tools at SpiderWebShow to communicate who we are to one another. I want work to get created and presented in our show. In a still unresolved opposition, I see the SpiderWebShow as a place, and as a show. A disconnect remains; yet our show is fuelled by connection. The SpiderWebShow needs creative minds to bridge the gap.