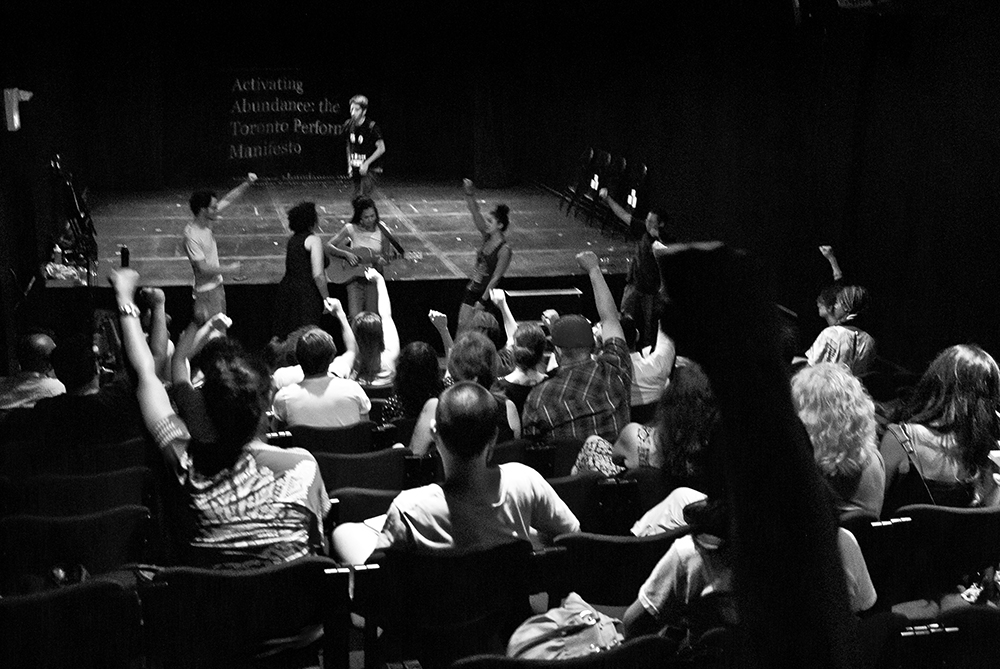 In a statement made on January 29th 2016, Canadian Stage Theatre announced they would be "opening [their] theatre in the coming weeks for a substantive discussion around the representation of Canada's diverse voices in the theatre today"– a move sparked by the controversial season announcement.
Sorry y'all, but that's weak.
The thing about community talks is that we have a big one about once a year, and several smaller ones within our little community bubbles. They have different titles ('Why are our audiences disappearing?', 'Equity Symposium', 'Diversity and Inclusion Panel' etc.), but they seem to boil down to the same thing: our industry needs more diversity at every level. How do we achieve this? By hiring diverse people, with a variety of cultural perspectives, ages, abilities, and identities.
You'd think that after years of events like this, we'd eventually be able to move onto another topic because we'd have gotten the idea. The elders in our community who have worked for decades to address inequity for artists of colour will testify to slight improvements, but there is still work to be done and other communities to include. (I speak from my place as a first generation Mexican-Canadian + queer + female presenting theatre maker and wish to include all of the communities that I participate in and those I do not. This is not just a race issue.) Part of that work is gathering the collective wisdom of our elders – and the wider community – so that new initiatives can build upon that knowledge, rather than consistently rehash it.
Joseph Recinos, Tijiki Morris and I, a group of emerging polycultural artists, have partnered with the PerformanceWiki to create a public online platform for investigating issues around diversity and representation in our Toronto theatre industry, created and shaped by the community itself. We call it Activating Abundance. It is a place we hope will generate solutions and turn them into action.
We want to hear your questions and your answers, and reflect together. Where are you at? What/who do you refer to when you have questions about representation in your work? Do you have a 'way' of thinking that helps you navigate muddy cultural waters? What do you like, what don't you like? Who's championing your cause, and whose cause are you championing? Our community needs to feed itself at all levels. I'm not only talking about Artistic Directors or Managers or heads of institutions – I'm talking about you. You are a leader in your rehearsal room, at your desk, in your office. Every single person who is invested in this theatre community, and in the future of our craft. This is a job we all need to take on. We all need to activate ourselves to become leaders of positive change in our environments.
Activating Abundance differs from a panel talk because it lives longer than 2 hours. It is a place to write down findings from panels and community conversations and contribute them to something tangible and useful. Although the document lives and grows on the internet, when you find something you like we encourage you to take it from the screen to the street. Use it. It's yours.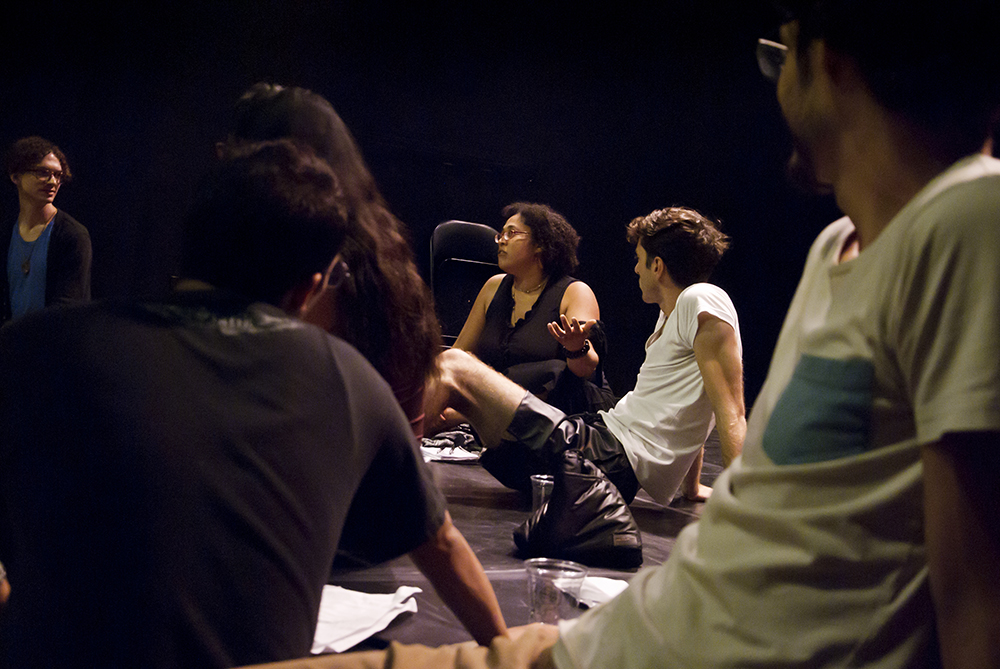 This is not meant to replace face-to-face interaction – it will enrich it. We can discuss what we have read on the document in our rehearsal rooms, offices, and workspaces. This document is meant to provoke meaningful discussion that leads to positive action about this topic with everyone in the community, created by our community itself.
You can view Activating Abundance HERE. Tijiki, Joseph, and I are currently the main authors and we have focused on the intent of the document – explaining what it is, how we see the situation at hand, and why our community needs to work towards change. There you will find the beginnings of what we hope will be a useful, living document, as well as information on how to contribute (here's a playlist of youtube tutorials that provide step-by-step instructions).
The response so far has already been incredibly enriching. Contributors have added some really poignant questions to ask ourselves as creators, like "what kind of norms are you supporting/challenging in your work?", "how many of your performers are from the Greater Toronto Area (GTA)? Where in the GTA?". We've also gotten some great content on the nature of systems change – that it does happen, and should happen as more than just switching out folks in the same roles of power. And on the nature of identifying your theatre company's mission: maybe it's okay to say "we support and foster the works of the European diaspora". It's not a grant hotspot right now, but honesty is always in style. Maybe then we'd have a bit more clarity and transparency.
The kind of things I wish I'd known earlier. And now I do.
You are very smart, creative people, Toronto theatre community. We are one of the most diverse cities in the entire world, which means we are a mecca of possibilities. I'm certain that if we put our heads together and share our knowledge, we can make something really incredible happen.
Do you have questions? Feedback? Wanna help? Tweet me at @camilstown or email me at camiladiazvarela@gmail.com
Comments
comments