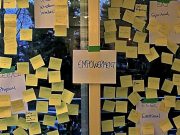 I'm asking that protocols be collectively defined and become a means to challenge the structures of privilege and normativity. After all, 'diversity', as its been enacted, is often just enriching what we already do with what we can access, while 'inclusion' maintains a power structure of the us-versus-them: "I will include you." Seen this way, it's imperative that diversity and inclusion become more than a numbers game where we do things like hire more different looking people.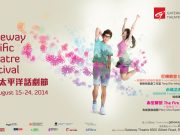 My own White Girl-ness of maintaining my place and not raising doubts held me back from doing my fucking job. Because when I read the subscriber's complaint letter, I had intense artistic shame, thinking, "I could have prevented this." Rather than partnering with my AD in a moment of doubt, I wound up partnering with him on a crisis of perception (which is much worse).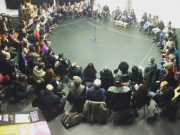 I began reaching out to fellow Latino artists and researching the history of my ancestors. All this led to finally feeling as though I had earned the right to call myself a Latino. So when the issue surrounding the casting of The Motherfucker with the Hat presented itself I felt it was time to stand my ground and add my voice to the fray.