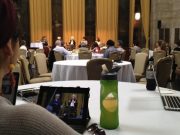 Who are the people in a performance process who have the ability to interpret and communicate while thinking on their feet? Who has a role in the creative process that is malleable enough to incorporate new practices and technologies? Who can write a blog post in an hour and distill a 3-minute-long comment into 140 characters? Dramaturgs.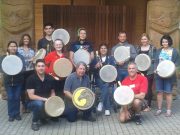 Yes, reconciliation is difficult but the truth can also set us free so that the hard work of healing a country can also be joyful and meaningful. For me, the simplest way to do this is to engage with Aboriginal Peoples any way you can. So here's my 10 feelgood ways to make a better Canada.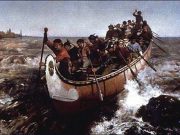 In a 1967 television interview the Canadian visionary Marshall McLuhan said you're the only country in the world that knows how to live without an identity. Echoing his sentiments somewhat, the poet Irving Layton said, "A Canadian is someone who keeps asking the question, 'What is a Canadian?'" I think he was confusing Canadians with Dramaturgs but anyway, you get the idea.