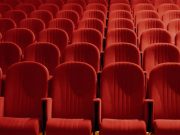 Notwithstanding that I agree that conflating theatre with commercial enterprise is "perverse," I don't see how this should prevent us from appropriating the private sector's most potent tools – effective branding and communications. Moreover, I don't see how this necessarily prevents us from repositioning theatres as community institutions, rather than entertainment companies.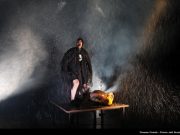 I'm envious too of something that I have missed out on through being an immigrant: of a seemingly rather old-fashioned way of being of people who live their whole lives in the same valley. I begin to think about vast countries that are of course not homogenous but made up of thousands and thousands of very specific communities. And here – it might be Natimuk or it might be Trois-Rivières - an artist or a group of artists identify and pursue what interests them and hope that this will thus be of interest to others.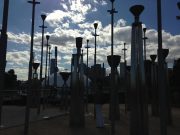 Playwright and composer, Nick Carpenter, recently wrote to say: "Oddly enough, it is Fort Mac that feels the most foreign..." and after having been there I completely agree. But I return to the Roland Barthes notion of the Punctum(s) to bring order to my travel chaos. What follows then is a Punctum link travelogue told in 6 cities.